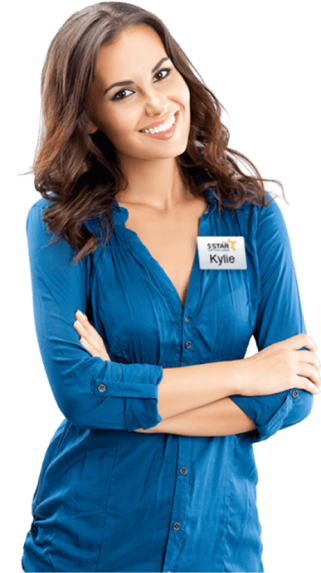 Customer Centered Service

Providing excellent customer service and a positive loan experience is 5 Star Title Loans top goal and we work tirelessly to make this happen for each and every customer.

Loans for Low Credit Score

We don't like turning away customers simply for having a bad credit score. We will work hard to get you a loan regardless of your bad credit.

Easy Application Process

We understand the urgency when getting a loan, so we offer simple options for applying. You can choose to apply either by phone or online.
Products

Car Title Loans

Payday Loans

Bad Credit Loans

Personal Loans

Online Title Loans

RV Title Loans

Process

Apply by phone or online

Complete all necessary requirements

Visit our local if needed

Get your money

Requirements

Car details

Personal details

Car title

Identification

References

Benefits

Keep driving your car

No prepayment penalties

No hidden fees

Quick funding

Personable service
Nearest Locations
5 Star Car Title Loans in Fresno, CA
A cash crunch often catches us all by surprise. There occur instances when an unprecedented expense can amount to a major setback in your financial setting. So, at such times, we try turning to big financial institutions such as banks and credit unions to borrow money to make up for the loss we encountered.
However, the long queues and hefty paperwork associated with personal loans can take weeks and even months to get completed, let alone getting loan money on time. And so, we are compelled to look for more convenient and easy ways to get quick funding options; options as car title loans.
5 Star Car Title Loans in Fresno brings flexible, quick and easy title loans for those in search of quick cash.2 Title loans with 5 Star Car Title Loans are easy to get and easier to repay.1
How do Car Title Loans In Fresno, CA work?
A car title loan is a short-term loan where the borrower puts his car title as collateral and gets money in exchange.1
A title loan is a secured loan which means it is given against collateral. So, if you wish to get a title loan, you need to have a car title in your name which you will use as collateral and approach the lender.1
The lender will then put a lien on the car title and you will get the money. You can keep the money and keep driving your car even if your loan has not been paid back.1
Is a Pink Slip Loan the Same as a Title Loan?
Yes, a pink slip loan is another term used to describe a title loan. We have a series of names by which title loans are known; they can be interchangeably used with terms such as pink slip loan, car title loan, vehicle equity loan, and auto title loan.1
So, no matter what term you use, you will be talking about a title loan.
Online Auto Title Loans: Three easy steps
5 Star Car Title Loans follow a 3 step process, and it won't take more than a few minutes to apply for a car title loan in Fresno, CA1.
First step: Apply Online
Filling out the online application becomes the first step of getting a car title loan. In this application, you will be asked to provide your details (your name, address, phone number income) and some details of your vehicle (model, odometer reading, etc.)1
At this stage, you will get conditional approval and your loan application will proceed.
Although it takes 5 to 7 minutes to fill the form, you have an option of directly calling us where a loan agent will walk you through the complete process.1
Second step: Submit your documents for approval
The next step to complete the process is document submission. Once you are done with the application form, you will be asked to submit the required documents such as proof of income, recent photos of your vehicle, ID card, etc.1
Once you have uploaded the documents, they will be assessed by our team.1
Third step: Get your money
If your information checks out and you get the final approval, you will again be contacted by our loan officer or a loan agent. A loan agent will get in touch with you and give you a rough estimate of interest rates, minimum loan amounts, Annual Percentage Rate (APR), monthly payments, etc.1
All of these details will be included in the loan agreement and after signing that, you may get your money in a business day2 and you can return home in your car!1
Can I Keep Using My Car Even if I Got the Loan Money?
5 Star Car Title Loans allows you to get the money and drive back home in your car!
Since the loan is on your vehicle's title (not your vehicle itself), you are free to keep using your car even if you have not fully repaid the loan. However, to maintain this arrangement, you need to punctually make your monthly instalments.4
What Are The Necessary Documents For Car Title Loans in Fresno, CA?
Each state has its requirements. If you are a resident of California and planning to get a title loan, you need to have the following documents:1
Qualifying title for the car in your name
To avail car title loans, you need to have a clear and qualifying title in your name 1
Verified residential proof
A California resident's proof is a must for getting a title loan. You need to provide evidence either by showing utility bills, or mortgage/rent agreements.1
Proof of income
Proof of income is needed to exhibit your ability to repay. The income can be from various ways of employment, so if you do not have a stringent 9 to 5 job, it is okay; other ways of earning can suffice. You just need to share pay stubs, bank statements, etc.1
Pictures of the car
Recent pictures of your car and the odometer readings are necessary.1
Photo ID issued by Government
A government-issued photo ID such as a driving license, or passport of a California state ID is required.1
How is the Amount of Money Approved as Car Title Loans in Fresno, CA, Determined?
Title loans in Fresno are determined by various factors. However, the minimum loan amount is calculated based on two major factors which include your ability to repay and your car's equity.1
Ability to repay
You need to show your income proof to demonstrate your ability to repay.1 It will include your monthly income.1
Equity in your vehicle
Another major factor is the equity left in your vehicle. After assessing the equity left in your vehicle and your ability to pay, the loan amount will be decided.1
A Bad Credit Score is Not an Issue!
Your credit record does not have much of an effect on the eligibility criteria. There are many instances where a credit check is not even required.1
However, if a credit check is done, it is a soft credit check which does not get impacted by a poor credit score because title loans are determined by different reasons. Since your ability to repay and vehicle equity play a primary role in determining car title loans, you may get a title loan in Fresno with poor credit.1
Methods of Receiving Auto Title Loans in California
5 Star Car Title Loans believes in extending an easy and painless procedure to offer title loan money. If you tick all the boxes on our checklist and provide us with all the documents on time, you are likely to receive your money the same day.2
For your convenience, we simplified the process of receiving funds.1
You can get your title loans via:1
MoneyGram
Mailed Check
Automatic Electronic Deposits
What's Considered Proof of Income for a Title Loan in California?
5 Star Car Title Loans consider different options as proof of income for Fresno title loans. These include:1
Pay Stubs
Social Security statements
Bank statements
Workers' compensation letter
Tax returns
Disability payments
And more!
Are There Any Prepayment Penalties?
Usually, when someone pays his cash loan earlier than the date described, he gets surprised by a hidden fee or a prepayment penalty. But with a title loan from 5 Star Car Title Loans, you are free to make the complete payments before the described time frame.4
Don't worry! We do not charge you with hidden fees and we do not levy any kind of prepayment penalty on early payments.4
What is the Turnaround Time for Fresno, CA Title Loans?
Once you get approved for a car title loan, you may get your funds in less than one business day.2 Filling out the online inquiry form is the first step to getting approved for a loan.
Alternatively, you can ask a loan expert at 5 Star Car Title Loans to complete the form on your behalf. Upon completing all the steps and getting preapproved for a cat title loan from the comfort of your home.1
What If I Default on my Car Title Loan in Fresno, CA?
If you fall behind your payments or become completely unable to pay the loan amount, you will be deemed to be defaulting on your title loan.1
Please note that different states have different rules when it comes to defaulting on title l