5 Star Car Title Loans Google Reviews:
I was not sure about getting a title loan at first it was my spouse's idea. I never had to borrow against my car before so it seemed a little scary. I'm actually surprised how simple it was I already paid off my loan just waiting to get my car title back in the next few days.
Tracy Lietz
09:40 17 Jul 21
I have always found the service here very helpful and accommodating. The process is quick and convenient, and I would highly recommend it!
kerry houston
07:05 04 Jun 21
I appreciate their assistance with getting me a payday loan even with my low credit score. So happy 5 Star Car Title Loans exists and I will definitely refer people here.
Monique Sparks
20:12 28 May 21
I am amazed at how fast everything went!! It was so quick from the time I started my application... Thankful to have the money to pay rent... Thanks 5Star CTL!
Donald Ramirez
23:27 15 Mar 21
Couldn't ask for a better service for my truck title loan taking. Thank you guys so much, Continue being great!
Carlos Wilcher
16:01 12 Feb 21
I read about this company online and trusted the many positive reviews. I am glad to report that I had a great experience and was taken care of properly. This is a great place if you need fast cash.
Silas Henderson
04:48 21 Jan 21
They are always there when I needed a loan if though I have a bad credit scorer. I really appreciate them for all the financial help they gave me through the years.
Parisian Andy
07:36 23 Dec 20
They are very professional when it comes to car title loans in Garden Grove. They help you get it done quickly and don't require a ton of stuff in order to be qualified...
Sarah D. Thompson
10:47 22 Dec 20
knowledgeable and proficient when handling the my loan! Their professionalism and overall friendliness are beyond compare unlike other companies around here. They made getting a title loan in Garden Grove a pleasant experience.
Anthony Hayes
11:16 27 Nov 20
I did a lot of looking around I was scared to get a title loan at first. 5 star loans has a place in Garden Grove which is really close to me so I picked them. I hope to pay back the money soon.
Gwyneth Magnusson
07:53 04 Nov 20
My sister is moving with us starting next week, so I searched for car title loans near me to cover for the renovation needed. I'm happy I chose 5 Star Car Title Loans.
Terrance Dewey
08:18 30 Oct 20
Needed help with an an auto title loan and 5 Star really helped me. I have never done this before and found the process to be easy as pie.
Ken Armstrong
06:40 18 Sep 20
It's my daughter's graduation, so I have to travel from Champaign to California. I took a car title loan from 5 Star Car Title Loans to cover for my family's fare, and our mini celebration afterward.
Virginia Scott
05:20 23 Jun 20
Title loans are quite popular in Garden Grove, but 5 Star Car Title Loans is a cut above the rest. My friends and I take our loans with them.
Dale Roach
04:20 12 Mar 20
I signed a loan when I needed some cash for my sister's birthday. Thank God, the loan company was quick in processing my request.
Kimberly Owens
12:25 28 Feb 20
Receiving a letter from a bank has become a nightmare. I know I'll read the word disapproved again. Good thing I came across 5 Star Car Title Loans. I got an instant title loan with them, and now I've become one of their loyal clients.
Brian Wright
15:41 16 Feb 20
How did I know all my bills would come due at once? I was stuck so used my car to get a fast cash loan.
Madeline Adams
11:39 28 Jan 20
Garden Grove is a cool little town, but I needed to find a way to borrow money quickly. I went online to get a car equity loan. It was the easiest thing for me.
Byrd Daniel
19:07 07 Jan 20
I thought all was good until I got some bills I definitely was not expecting! I was in shock, and then got all down about them. I applied for a title loan, but it took longer than I thought it would take to get the money. I was hoping I could get it in one hour, like some of the websites say. Well, I had to wait about 6 HOURS but that worked too. I got the money that I needed in time to pay the

emergency expense in time. So glad that's over! I hope I'm never in that stressful situation again, but if I am I'll get another title loan from 5 Star. They really saved my day!

read more
Ryleigh Bogan
07:01 24 Aug 19
I had a good experience, very helpful and the service was great and efficient
Crystal Peralta
00:07 24 Feb 18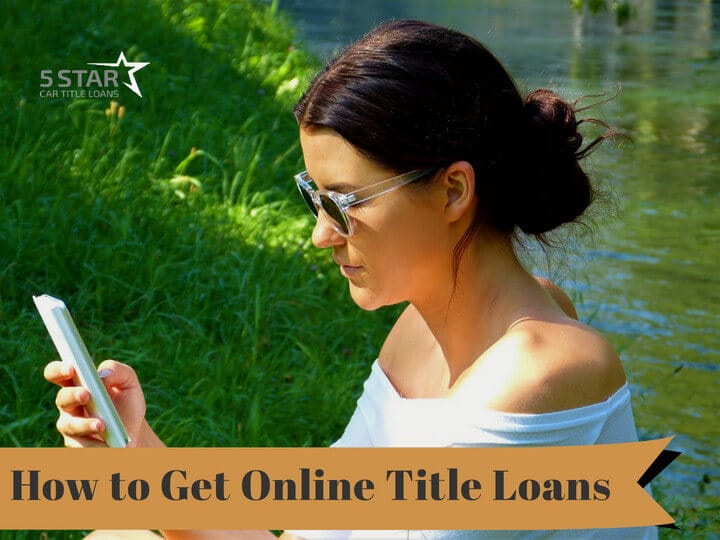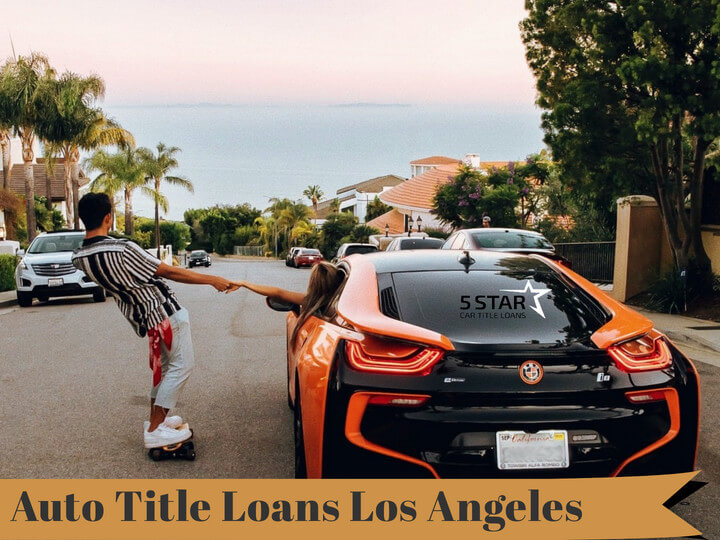 Garden Grove, California
In 1874 a young lawyer, who was also a part-time doctor, came to California from Maine by way of the Idaho Territory. Alonzo Cook and his family bought 160 acres, built a house, a Methodist church and started a Civic Center for the new town that he called Garden Grove. The locals didn't particularly care for the name, but nevertheless it stuck. The early economy was based on the commercial production of walnuts, chili peppers and of course oranges. Later, the production of strawberries became an important part of the local economy. Today, there is an annual Strawberry Festival to celebrate.
Cash Can Be Yours in Garden Grove
If you're in the need of some extra cash for any reason and you own a car, you can apply for a title loan from 5 Star Car Title Loans in Garden Grove. If you are approved, you will have a minimum of $2,600 to spend on anything! Whether you want to get rid of your old debt, enroll in night classes at the junior college or take a trip across state, send us your application today and let's see if you qualify.
Cash for Any Purpose
If your request for a title loan from 5 Star Car Title Loans in Garden Grove is approved, you can use the money for anything you need. You don't need to specify to us why you need extra money this month. While you're paying back the loan in monthly payments, you will still be able to keep your car. In order to use the value of your car to secure a car title loan, we will write our name on your car title. In this way, we don't take your car from you. We know that you need it for work, school and other needs. When the loan is finished, the DMV will send you out a new title to your car without our name on it.
Send in Your Online Application Today
Send us your online request anytime, and we will let you know if you are eligible for a cash loan from 5 Star Car Title Loans in Garden Grove. Don't worry if your credit is bad or you have a bad credit history. Even so, you can still gain approval for a title loan. Apply today and we will get back with you as soon as we can!