Title Loans in Gary, 46406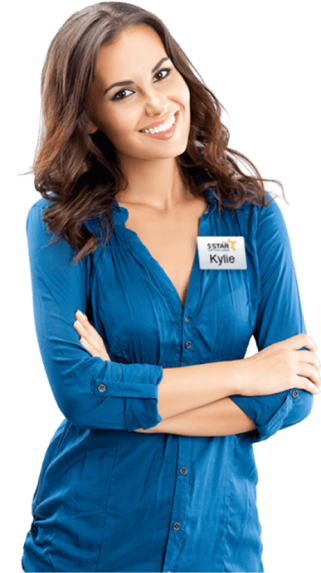 Customer Centered Service

Providing excellent customer service and a positive loan experience is 5 Star Title Loans top goal and we work tirelessly to make this happen for each and every customer.

Loans for Low Credit Score

We don't like turning away customers simply for having a bad credit score. We will work hard to get you a loan regardless of your bad credit.

Easy Application Process

We understand the urgency when getting a loan, so we offer simple options for applying. You can choose to apply either by phone or online.
Products

Car Title Loans

Payday Loans

Bad Credit Loans

Personal Loans

Online Title Loans

RV Title Loans

Process

Apply by phone or online

Complete all necessary requirements

Visit our local Vehicle Inspection Center if needed

Get your money

Requirements

Car details

Personal details

Car title

Identification

References

Benefits

Keep driving your car

No prepayment penalties

No hidden fees

Quick funding

Personable service
Nearest Locations
5 Star Car Title Loans in Gary, IN
Life presents several situations where we need urgent cash to cover some sort of emergency. If you ever encountered such situations, you might be wondering about ways to get quick money with minimum processing time & unnecessary hassle.
A title loan is one effective way to obtain quick cash in bad times. With 5 Star Car Title Loans in Gary, IN now you can apply online for a title loan, in spite of having a bad credit score and no regular job. We offer title loans that are quick, require minimum documents, and come with complete confidentiality.
What Are Auto Title Loans?
Auto title loans are collateral-based loans known for their quick and easy application process. As its name sounds, for a car title loan lenders usually put your car title in their name. However, most lenders don't seize your car and you are allowed to drive it when you repay the loan.1 
Auto title loans in Gary, IN are simple and you can obtain the cash within 24 hours.2 To get approved for a 5 Star Car Title Loan, you need to have a clear title on your vehicle. Failing to do so may result in disqualification of your application process. 
What Documents Do I Need for an Auto Title Loan in Gary, Indiana?
As we like to keep the process quick and simple for you, we only ask for a handful of documents when you apply for a 5 Star Car Title Loan in Gary, IN.1 Keeping handy all the documents we have mentioned below can help you get even quicker approval.
Proof of Income
In order to justify that you can repay the loan, you need to provide proof of income. That doesn't mean you need to have a typical regular job to be qualified for a title loan. Instead, you can use various other documents to prove you have a regular source of income. Documents that can be used as proof of income are:
Recent pay stubs

Pension papers

SSI statements

Retirement account statements

Tax returns
State Issued ID Card
You need to submit a copy of a state-issued ID card that would have your name and face on it. We require this document to confirm your identity. A driving license and passport are among the majorly used ID cards, but you are also allowed to use any valid state-issued ID card as well!
Vehicle's Photograph
Then comes the photographs of the vehicle you want to apply for a title loan with. Make sure to click the recent photographs of your vehicle with multiple angles. It helps to determine the name, model, make, and present condition of your vehicle.
Proof of Residency
Yet another significant document is required for a title loan in Gary, IN. To be approved for a 5 Star Car Title Loan, you must provide a document that could legally justify you are a resident of the city. Documents that you get to choose from are:
Bank Account

Voter Registration Card

Utility Bill

Mortgage Statement

Leasing Agreement
Clear Car Title
You must provide documents that could legally justify you as the owner of the intended vehicle. If your car title is not in your name yet, we advise you to get it done before applying for an auto title loan.
Title Loan Benefits You Can Get Today
Title loans are secured loans that neither have hefty requirements nor a long tedious application process. It lets you secure the loan in the quickest possible time without any hassle. There are multiple favorable reasons why you must choose title loans when in urgent need of cash. 
Instant Cash
One major benefit of 5 Star Car Title Loans is that you may get loan amounts getting disbursed quickly. Upon meeting the required eligibility you can expect to receive the money within 24 hours.2
Processing Time Is Minimal
At 5 Star Car Title Loans, we believe in providing complete transparency and simplicity.  You are only required to submit a few documents to get approved for the title loans.  
No Vehicle Requisition
Getting the loan amount while you are allowed to use your car is one major benefit when it comes to auto title loans. You can freely use the car wherever you want while you make repayment for the loan.
No Guarantor or Credit Score Required
Since title loans are a kind of secured loan, it doesn't require any guarantor or high credit score. Having a secure car title & regular source of income can help you get the required title loan.
Reimbursement Plan That Is Convenient
With 5 Star Car Title Loans, we allow our customers to choose from our flexible and much more convenient reimbursement plans. You can pay the entire loan amount at once or distribute the whole amount in equal monthly installments.
Can I Get A Title Loan Online?
Yes, you can! At 5 Star Car Title Loans in Gary, we believe in providing a top-notch experience to our customers. You can choose to visit our online portal at (https://5starloans.com/) and apply online. With us, you may get a decision on the pre-qualification of your title loan within 5 minutes.2 
You may also choose to call us at (888) 309 0994 as another option. Our executive would be happy to assist you in making your loan process seamless.
How Does The Application Process Work?
The loan process for 5 Star Car Title Loans in Gary, IN is effortless. Also, it's quick, convenient, and totally secure. All you need to do is follow three easy steps and get your loan approved without any hassle.
Apply Online or Call Us
To make your loan application journey smooth with us, we advise you to choose the online option. By just filling in a few details you may get your loan pre-qualified within 5 minutes.2  Alternatively, you can choose to call us and apply for a title loan through our staff executive. In any case, you have the final resort of walking into our nearby branch and applying in person.
Submit Required Documents
During this step, you need to submit the list of required documents we mentioned above. Depending on the mode of your application you can either upload your documents, email us your documents, or submit them personally.
Get Your Cash
After getting approved for a 5 Star Car Title Loan, you will receive a legal contract. Make sure to read the agreement/ contract papers carefully before signing them off, as it carries information like APR, duration, etc. Post signing off the papers you are entitled to receive the loan amount.
How Does Repayment of Car Title Loans, Gary Work?
Once your loan gets approved and you receive the amount, the next thing you need to do is make payments on time. For some genuine reason, we do accept loan due date extensions, however, for us to consider your request, you must discuss it with us before the due date.
By any chance, if you wish to make a payment before the due date, we won't charge you any prepayment penalty. To make it easier, we also provide you with numerous ways to make your payment including:
Pay using your credit or debit card

Pay online directly from your account

Pay at your nearest MoneyGram centers 

Mail your installment check 
Can I Drive my Car While I'm Repaying the Loan?
Title loans are secured loans and use only your vehicle's title as collateral for the loan. When your loan gets approved by a 5 Star Car Title Loan, you go back home with both the loan amount