5 Star Car Title Loans Google Reviews:
Everything went well especially the timing which was so quick it felt good to have a company work for you so you can get what you need.
Richard Cecilia
09:09 15 Mar 21
I was referred here by a colleague and I am extremely satisfied with my choice. The application was easy so I got my money fast and the service was top notch.
Rebecca Williams
12:16 14 Jan 21
Staff is very courteous and the manager that assisted me was very attentive to the customers and to me. I highly recommend 5 star car title loans!
Grady Judge
13:02 31 Dec 20
I recommend 5 Star Loans. The quality of service here is over the top and you feel like family. No long wait on the phone and nice treatment by all the representatives.
Katty Salazar
11:04 30 Dec 20
They got me EXACTLY what I needed and were very clear in everything they explained so I am comfortable with the loan. These are for sure the best title loans out there.
Victor Russell
05:37 24 Dec 20
It is always a great experience and they are super knowledgeable and friendly! I Would definitely recommend 5 Star Loans!
Kristen Garrett
17:25 11 Sep 20
Fast funding as soon as tomorrow. Great customer service. Thank you.
Deanna Garza
11:49 02 Sep 20
You can't go wrong by calling 5 star car title loans! They have very good service for title loans and everytime I call they are so pleasant to speak to.
William Harris
10:56 26 Aug 20
I'm a wedding photographer in Gilroy but didn't get any project this month. I'm just grateful for 5 Star Car Title Loans for allowing me to take a loan from them.
Kelvin Natividad
09:24 06 Apr 20
I'm not the type who would usually take out a loan for anything, but it was easy enough when I applied online. If I need money again, that's the way I'll go again.
Clinton R. Dollar
08:31 13 Mar 20
A car equity loan really helped me get through a rough financial period. I was scraping the bottom when I applied and now I'm so relieved to have some money again.
Douglas Miller
04:08 11 Feb 20
I tried to get loans on car titles, because I heard that you could get them in 1 or 2 hours. I needed money very quickly, so I applied. I was pretty bummed when it took longer than I thought it would to get the money. Because I had bad credit once, the loan company wanted to see proof of my income. Ok, I wasn't planning on that. I had to write up

a list and send it to them. Well, anyway by the end of the day I had the money, but it's just that I wanted it faster.

read more
Donna Sutherland
22:03 15 Oct 19
Jonathan was amazing at communicating with me and walking me through every step of the process. I had never done a title loan before and he made the whole process extremely easy and checked up on me until I was all finished. If I could give more than five stars I would! Thank you again for your help!!
About This Location
Milla Registration Services provides registration services for 5 Star Car Title Loans customers. The store is located at 8435 Murray Avenue, near the intersection with Willy St. If you live in Gilroy and in need of registration services, stop by Milla Registration Services that works with 5 Star Car Title Loans in Gilroy. Milla Registration Services provides our clients with unmatched customer service. 5 Star Car Title Loans does not issue loans at this location.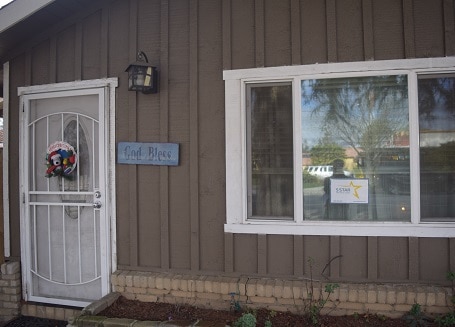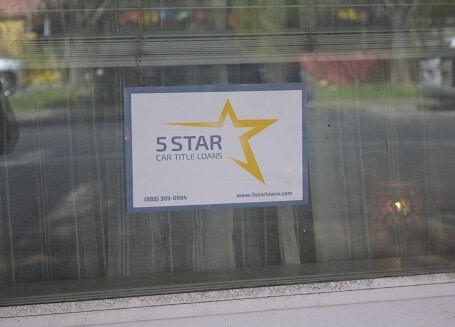 5 Star Car Title Loans in Gilroy
Living in Gilroy can be pretty expensive, so it's easy to get stuck without enough money to get your expenses paid on time. If you are a car owner, you could apply for online title loans from 5 Star Car Title Loans in Gilroy.
What's an Auto Title Loan Exactly?
It's like a personal loan that uses your car as collateral. It eliminates a lot of the usual hassle involved with getting a fast personal loan, because auto title loans are based on how much your car is worth. When you apply online for auto title loans from 5 Star Car Title Loans in Gilroy, we will assess the value of your car to see how much we can give you. We'll need some proof that you can handle the monthly payments and that your financial situation meets our credit criteria. Once approved, you can still keep driving your car while making payments on your auto title loan.
If I Am Still Financing My Auto, Can I Get a Car Title Loan?
Send your car title loans application to us at 5 Star Car Title Loans in Gilroy. It is possible that we will be able to give you a car title loan that is enough to pay off your car. After the financing is taken care of, you can use the money that is left over for anything you want. For more details on how we can help you, call us today.
How Can I Find Auto Title Loans Near Me?
There are many auto title loans in California. To find the California title loans locations near you, contact us by phone. Our agents have complete lists of offices for title loans in California and can help you find the nearest title loan location. Contact us at 5 Star Car Title Loans in Gilroy.
When I Apply for Auto Title Loans in California, are there hidden fees?
No, absolutely not! When we prepare your contract for car title loans online, we will include all the costs. There will be no hidden fees for you to worry about. Feel free to consult with our agents when you sign the auto title loans contract.
Are There Penalties for Prepayment?
Just like there are no hidden fees, there are also no prepayment penalties. When you sign your contract for bad credit loans, you can be confident that there will be no additional fees. Send in your online title loan application to 5 Star Car Title Loans in Gilroy.