Title Loans in Hollywood, 33024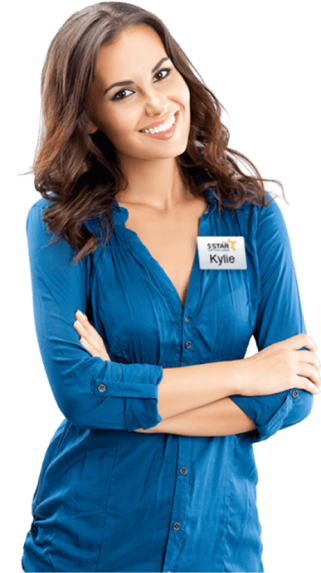 Customer Centered Service

Providing excellent customer service and a positive loan experience is 5 Star Title Loans top goal and we work tirelessly to make this happen for each and every customer.

Loans for Low Credit Score

We don't like turning away customers simply for having a bad credit score. We will work hard to get you a loan regardless of your bad credit.

Easy Application Process

We understand the urgency when getting a loan, so we offer simple options for applying. You can choose to apply either by phone or online.
Products

Car Title Loans

Payday Loans

Bad Credit Loans

Personal Loans

Online Title Loans

RV Title Loans

Process

Apply by phone or online

Complete all necessary requirements

Visit our local GPS Installation Center if needed

Get your money

Requirements

Car details

Personal details

Car title

Identification

References

Benefits

Keep driving your car

No prepayment penalties

No hidden fees

Quick funding

Personable service
Nearest Locations
5 Star Car Title Loans in Hollywood, Florida
Anyone can face financial hardships in life and even though most of us try to plan and save for the rainy days, nothing usually works.
In those hard times, many people turn to big financial institutions in the hope of getting some extra money but their lengthy application process and hard eligibility criteria make them disheartened and they have to go through a lot of stress.
However, there exist some easy short-term financing options that can help Hollywood residents to avail some quick money and pay for their monthly bills and other expenses without going through the complications of traditional bank loans.
5 Star Car Title Loans help people to apply for fast title loans and use their car to finance themselves.1 Let's know more about the process:
Car Title Loans: What Are They And How They Can Help?
Car title loans are short-term funding options that allow the borrower to secure himself some extra funds by using his vehicle title as the collateral.1 In this, the title loan lenders place a lien on the car's title and in exchange provide the fast cash2 the loanee needs.
These loans are intended primarily to be used for personal and household purposes such as medical bills, legal expenses, home repairs, etc.1
Car title loans are famous for other names such as auto title loans, pink slip loans, auto equity loans, vehicle title loans, title pawns, and many more.
Some Of The Common Uses Of Car Title Loans In Hollywood, FL
Utility Expenses
Car Emergencies
Rent
Special Occasions
New Appliances
How Does The Application Process Work?
Auto title loans are short-term loans well-known for having a painless and smooth process where the borrowers can get extra money by using their car and providing some basic information.1
Process of Applying for a Car Title Loan in Hollywood, Florida
Step 1: Check Your Loan Eligibility
If you are looking to get some more money to handle your finances, the first thing you need to do is to go on our web portal and fill out a quick online form or call the 5 Star team at (888) 309 0994 and check whether you are eligible for a car title loan or not.1
You'll be asked for basic details regarding your income, residence, vehicle, etc. and once we process the request our team will call for the next step.1
Step 2: Apply Online at 5 Star Car Title Loans Website
Once you are pre-approved for the title loan, we will contact you and discuss all the necessary terms such as how much cash you can get, interest rates on the loan amount and repayment period, etc.1
With 5 Star Car Title Loans, you won't have to visit anywhere or fill in long forms to get yourself a personal short-term loan. You can fill out an online application form from the comfort of your home and get yourself an auto title loan.
Step 3: Submit The Required Documents
After we discuss the loan terms, you will be needed to submit a few loan documents such as proof of address, proof of income, etc.1
Residents can upload their documents online, email them or even fax us to apply for title loans in Hollywood, Fl.
Step 4: Get Direct Deposit
Following the submission of the documents, we'll start the final approval process and upon completion will send you the loan contract.
Carefully read, sign, and send it back to the 5 Star team as soon as you can and we'll work on sending you the loan proceeds in your bank account within 24 hours or 1 business day.2
What You Need To Be Approved For A Car Title Loan in Hollywood, Florida?
To process your title loan request in Hollywood, Florida, most title loan lenders require you to satisfy elemental eligibility criteria and present a few documents supporting your eligibility.
Required Conditions To Qualify For Hollywood Title Loans:-
Applicants must have an age 18 years or above.
Applicants need to have a reliable and consistent source of income.
Applicants must have a good amount of equity in the vehicle they are using.
Applicants should have a lien-free title for that car.
List of Documents To be Submitted During the Online Application Process of Title Loans:-
Lien-Free Car Title
The borrower must have a clean and lien-free vehicle title registered in his name in the Florida state.
Valid Government Issued Photo-ID
The borrower needs to present a valid U.S. Govt. or state Id (generally a driver's license or passport.
Proof of Hollywood, Florida Residency
Residents can show lease agreement, rental agreement, or utility bills such as electricity, credit card, gas, etc as proof of address.
Proof of Income
Different forms of income are accepted for Hollywood title loans including payslips, tax statements, bank statements, compensation letters, and more.
Photos of The Vehicle
Applicants are required to submit several latest photographs of the vehicle( including VIN and odometer reading)to apply for a car title loan in Hollywood, FL.
Several References
Some title loan companies require you to present references while applying for an auto title loan in Florida. The references can be either personal or professional.
Can I Apply For An Auto Title Loan If I Have Bad Credit?
Yes, you can!1
At 5 Star Car Title Loans, we focus on providing easy loan options with a smooth and straightforward title loan process so that residents can get quick cash2 without any hassles and pay for their unexpected bills.
Generally, the eligibility for Hollywood title loans depends on 3 major factors:
Ability To Repay The Loan1
Condition and Market Value Of the Car1
Equity In The Vehicle1
Unlike bank loans, title loans do not use the applicant's credit history as the final deciding factor.1 Even though there can be a regular credit check, people with bad credit can qualify1 for an auto title loan and get same-day cash.2
Can I Get a Title Loan Without a Traditional Job?
At 5 Star Car Title Loans, we understand that having a full-time job is not the only way to earn money today. People who earn their income from alternate sources can also apply and get quick cash.
Situations Where You Can Qualify For A Car Title Loan Without having a 9-5 Job1
On Worker's Compensation
People who got injured during their regular job and are currently on worker's compensation can present their compensation letter while applying for auto title loans in Hollywood, Florida.
Receiving Pension From The Government
Old-aged and retired professionals can show their bank statements, SSI, and award letters to apply for and get a quick cash loan.
Having Enough Savings in The Bank
People who save for the rainy days want some extra cash can show their bank statements and may qualify for a title loan in Hollywood, FL.
Passive Income
People who receive their income from other sources such as rentals, and dividends can present their assets along with bank statements and take the benefit of same-day personal loans.
Can I Qualify For Auto Title Loans When The Title Is Not In My Name?
Sadly, no!1
Auto title loan companies use your vehicle's equity to secure the loan and place a lien on the car's title to provide you with extra money.
Fortunately, if you have a car but the title is in someone else's name, you can easily transfer it to your name by following these simple steps:
Steps To Transfer the Car Title To Your Name in Hollywood, Florida
Visit Your Nearby FL DMV
You can visit the website or local office of DMV(Department of Highway Safety and Motor Vehicles)and take their help to apply for a car title transfer.
Necessary Documents
Whether you choose to apply online or go to the nearest DMV, you'll need to present certain documents such as your vehicle's original title & registration, driver's license, verified odometer reading, and proof of insurance, etc.
Fill out the Form and Make the Payment
To successfully transfer the car title, you'll need the signatures of all the persons listed in the original title. Once the application process is completed, you will need to make the payment and the title will be transferred to your name.
After the title is transferred, you can call the 5 Star and we'll assist you in your title lending process.
Frequently Asked Questions
Are there any prepayment penalties?
No! at 5 Star Car Title Loans, we strive to provide transparent customer service where we don't charge our customers any penalties for paying their loan early.1
Who keeps my car while I'm paying back the loan?
Of course you. Unlike other collateral and bank loans, title loans