5 Star Car Title Loans Google Reviews:
It was a smooth process till the documentation and approval of the loan at easy loan terms. Happy with the support. Thanks.
Kathryn Smith
10:19 18 Apr 22
I have dealt with you before and I always come back to you because of the excellent service you provide. The best title loans near me
Alyssa Morris
08:54 16 Feb 22
5 Star Car Title Loans in Huntington Park was friendly and helpful, so the loan application was quick and painless.
FINCH HENDRICKSON
05:23 17 Jan 22
Excellent customer service and fast turnaround on my personal loans for people with bad credit. Customer service and sales were very helpful and genuine. I would recommend this company.
Robert K. Carnes
06:48 25 Dec 21
I am very grateful for the help they provided me in obtaining a pay loan. I was able to obtain a loan through their help. Thank you so much.
Christine M. Hugo
11:51 02 Dec 21
I feel very comfortable working with this firm. Their customer portal is fantastic and very easy to use. Their team and website are so much better than others.Thanks!!
Ashley Stone
12:19 28 Oct 21
We found personal loans with fair credit to be an excellent choice to help us in getting a good rate for our loan. Highly appreciated services!
Colin Snyder
11:44 30 Jun 21
The application process regarding this loan was completely hassle-free and smooth. I highly recommend this product to others
Fuller Strong
11:01 30 Jun 21
I was able to get a title loan for my car that is more than 10 years old. The customer service representatives were very efficient and helpful in getting my loan approved.
Barton Monreal
09:28 02 Jun 21
Through constant communication and professional knowledge about loans for people with bad credit, our loan officer made the process much less daunting. Highly recommended service.
lina makayla
06:03 31 May 21
I've used several loan companies before but none compare to 5 Star Car Title Loans! They are awesome, professional, thorough... You really can't ask for anything better! #blessed
Kaliyah Campbell
22:01 10 Mar 21
Took a long time to find a good car title loan company but it was worth the wait.. 5 star are the bomb!!
Breann Verna
09:49 12 Feb 21
Unfortunately I was in a situation where I needed money fast to pay some medical bills I was behind on. These guys helped me get it with a loan against my car title. It was easy, quick, and they were efficient.
Jaye Phillis
13:15 19 Jan 21
They live up to their name and I would give them more than 5 stars if I could. They have the best online title loans and provide amazing service.
They provided some of the best customer service for the instant loans I needed. This was my first time applying for a loan but they were thoughtful all the way.
Robert Jacques
18:12 29 Aug 20
I've been researching about the five companies that offer title loans near me. Based on the reviews, 5 Star Loans is the best choice. When I transacted with them, I couldn't agree more.
Bray White
07:38 03 Jul 20
Wedding costs in Huntington Park can be high, and I needed extra cash for mine. The bank didn't allow me to extend my loan, so I'm taking one from 5 Star Car Title Loans.
Alton S. Rich
13:17 28 May 20
I'm just grateful for title loans. I have a bad credit score in the bank, but I can still borrow money using my car title.
Harold J. Zepeda
04:51 13 Mar 20
If you want a high title loan quote, make sure your property's fair market value is high. If the fair market value is declining over the years, don't expect a top quote.
Justin Mullan
03:15 19 Feb 20
Why should I go around town without money in my pockets when I can get auto title loans so easily? They work for me every time.
Christopher Watson
12:34 30 Jan 20
I was so surprised that I got my money so quickly when I applied for a no bank account loan in Huntington Park. It was perfect.
Lucette Landry
20:39 13 Jan 20
Rolando Belen
22:10 26 Jul 18
About This Location
Celia's Insurance Services provides registration services for 5 Star Car Title Loans customers. The store is located at 2425 Randolph St, near the intersection with Middleton Street. If you live in Huntington Park and in need of registration services, stop by Celia's Insurance Services that works with 5 Star Car Title Loans in Huntington Park. Celia's Insurance Services provides our clients with unmatched customer service. 5 Star Car Title Loans does not issue loans at this location.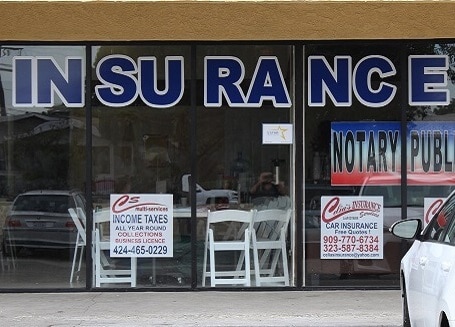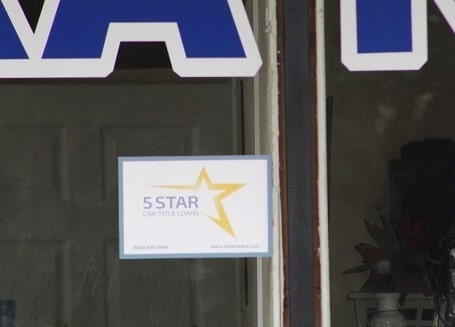 Huntington Park, California
Henry E. Huntington lent his name to Huntington Park, which was a suburb of Los Angeles designed to allow workers to commute to and from work by street car. Because of this foresight, workers could live further away from their places of employment than previously. Before the advent of the automobile, the streetcar was essential for suburban growth. And even today, well after the last streetcar made its final run, about 30% of Huntington Park's residents work in nearby factories. Today the downtown area is again a thriving commercial center, but the business signs and billboards are now written in Spanish.
Enjoying Life in Huntington Park
It's really nice to live near beaches where you can go for a nice swim or stroll after work. If you have plenty of money to pay your bills and keep your head above water, then the sea can be really relaxing. But on the other hand, if you are in need of extra cash to get out of debt, pay for emergency expenses or buy something you need for the family then even being at the sea can add to your stress. If you own a car with value, then you can send your contact details to us at 5 Star Car Title Loans in Huntington Park. We are in the business of giving title loans to people who could use a little cash for any reason. If your title loan request is approved, you could get a minimum loan of $2,600!
Cash for Cars in Huntington Park
To apply for a car title loan, just fill in the online application. When we evaluate your automobile, we will determine if its value is high enough to be used as security for a quick loan. To make our decision, we will find out if you fit our credit specifications, if your car is valuable enough and if you can pay back the loan. If you can meet these requirements, we will contact you for more information and to continue the process.
Loan Approval Process
If approved, we will use your car title to secure your title loan. We can do this by writing 5 Star Car Title Loans on your title as a lien holder. When you finish paying back the loan, we'll remove our name, of course. You can keep driving your car even with our name on the car title.
Applicants with bad credit also invited to apply today for cash from 5 Star Car Title Loans Huntington Park!