Title Loans in Jacksonville, Florida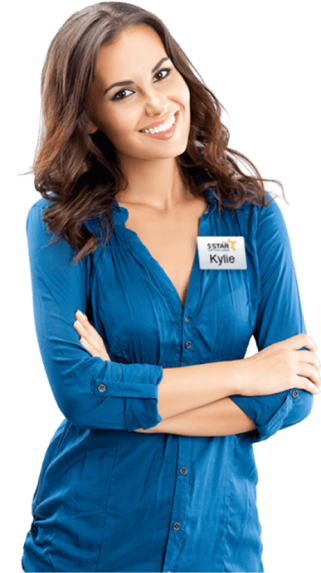 What Our Clients Say
Place not found by PlaceID: ChIJ7QJw6wq15YgR0BxuvEbOiI0
Customer Centered Service

Providing excellent customer service and a positive loan experience is 5 Star Title Loans top goal and we work tirelessly to make this happen for each and every customer.

Loans for Low Credit Score

We don't like turning away customers simply for having a bad credit score. We will work hard to get you a loan regardless of your bad credit.

Easy Application Process

We understand the urgency when getting a loan, so we offer simple options for applying. You can choose to apply either by phone or online.
Products

Car Title Loans

Payday Loans

Bad Credit Loans

Personal Loans

Online Title Loans

RV Title Loans

Process

Apply by phone or online

Complete all necessary requirements

Visit our local Notary Public if needed

Get your money

Requirements

Car details

Personal details

Car title

Identification

References

Benefits

Keep driving your car

No prepayment penalties

No hidden fees

Quick funding

Personable service
5 Star Car Title Loans in Jacksonville, FL
Falling short of money? Feeling ill at ease in paying off your basic expenses due to lack of monitory resources? Or some unforeseen emergency bills are giving you nightmares? if so and more then it's time for you to apply for a title loan.
Securing a quick, hassle-free title loan with a fair rate of interest may seem to be a hard nut to crack, especially, in times when the lending market is flooded with a plethora of title loan lenders trying their best to lure in borrowers making it all the more difficult to pick that one best option suiting your pocket and your needs.
But no need to worry! As long as you are banking on 5 Star Car Title Loans for auto title loans you are always in safe hands. We work exhaustively to make sure that those going through financial hardship can get cash in as little as one business day in Jacksonville, Florida.2
What is a Title Loan?
If you are considering taking up a loan that is convenient and easy to obtain irrespective of your financial history then a title loan could be it!
A title loan is rather a short-term secured loan generally obtained in lieu of equity surrendered temporarily to the title lender, most likely to be fortified in case of a default.
More often than not a motor vehicle title is used as collateral to secure title loans in Jacksonville, Florida. Such loans are beneficial particularly to those with a bad credit score or no credit history.2
How Does Title Loans in Jacksonville, Florida Work?
Call it "Pink Slip Loans" or "Vehicle Title Loans" or simply name it "Title Loans", they are all different names for a single loan type. But what is more important to know is the fact that 5 Star Car Title Loans has made it easier and convenient for residents in Jacksonville to apply for a Title Loan with our online inquiry form.
The online application process for title loans in Jacksonville takes not more than 5 minutes.2 And after approval, you receive cash in less than one business day.2
Auto title loans work on a simple give and take rule. The borrower gives their vehicle title as collateral in exchange for the loan amount. The good part is that borrowers still get to keep their car to drive during the loan term and once the principal amount along with the interest is repaid in full, the car title is returned. See it's that SIMPLE!

How does the 5 Star Loans Title Loans Lending Process Work?
Is securing a Title Loan a Herculean task? No, not anymore!
With 5 Star Car Title Loans, short-term Title loans are just a piece of cake! Follow a few simple steps and get instant cash in just a blink of an eye!2
Apply online or make a call. we are just a click away!
Apply for a loan at your convenience from anywhere and anytime using our online loan lending platform or simply make us a call. Our loan application process hardly takes 5 minutes.2
Provide a few documents and get the loan process started!
We work hard toward making your life simple as we care for you. Just submit a few documents as proof that you qualify for a title loan in Jacksonville.
After 5 Star Car Title Loans approves your loan, get the loan amount directly deposited in your bank account within 24 hours.2
Online Title Loan Process in Jacksonville
Financial emergencies arise when you least expect them. And when that happens, apply for an auto title loan with 5 Star Car Title Loans. Use your car's title to deal with your financial emergencies and get cash in less than 24 hours even when you don't have a perfect credit score.2
Get started on the loan by filling out our online form. The process to apply for a title loan with 5 Star Car Title Loan is simple, easy, and convenient. The application process will only cost you a few minutes.
What Are the Required Documents for Jacksonville Title Loans?
No matter what your credit score is, you can get approved for a car title loan in Jacksonville, FL. However, there are a few documents that you need to submit as proof of your eligibility for a title loan.
The general documents that 5 Star Car Title Loans may ask from borrowers are:
A Jacksonville government-issued ID card (driver's license or passport)
Proof of income (bank statements, pay stubs, or income tax returns)
Proof of residency (voter card, utility bill, or mortgage information)
The vehicle's title
Photos of your car (to skip the in-person inspection)
How Does the Inquiry Process for Online Title Loans Look Like?
The inquiry process for an online title loan in Jacksonville, FL is simple, easy, and convenient.2 The process can be easier and faster when you submit your required documents quickly.
You can inquire about a title loan online from a laptop and even from your smartphone.2 Once we receive your inquiry and documents, our loan experts will assess the equity in your car to see if it qualifies for collateral or not.
Once the documents are verified and the equity in your car qualifies, we will offer you a loan offer. After you sign the offer, you will receive the funds in about one business day.2
If you receive an offer from 5 Star Car Title Loans in Jacksonville, it is not compulsory to accept the offer. And when it comes to paying for your loan, you can pay early if you want as we do not charge any pre-payment penalties.4
Bad Credit Auto Equity Loans in Jacksonville
5 Star Car Title Loans can help you even if you have a poor credit score or past bankruptcies.2 We offer you money based on your ability to repay the loan and the equity you have in your car and not on the basis of your credit history.2
Even though your car is used as a pawn, you still get to drive it wherever you want and whenever you want in Jacksonville, FL.
In case, you have any questions regarding your credit score or eligibility for a title loan, you can call us at (888) 309 0994 and talk to our experts.

Perks You Get With 5 Star Car Title Loans in Jacksonville
Looking for an alternate money influx but don't know who to rely upon? Or your bad credit score is giving you a tough time? 5 Star Car Title Loans offers a one-stop solution to fix all your financial problems.
We can offer you cash in less than 24 hours after your approval for a car title loan.2 Residents that qualify for a title loan can enjoy a lot of perks including:
Transparent and streamlined process
No hidden charges
Competitive interest rates1
Bad credit score accepted1
Flexible loan terms2
24×7 customer service
Hassle-free, with no in-person car inspection
Funding in one business day2
What Kinds of Vehicles are Eligible for Pink Slip Loans in Jacksonville?
You might have some questions like what kind of vehicles are accepted for a car title loan or are there any makes or models that are not accepted?
You'll be happy to know that 5 Star Car Title Loans accept almost all kinds of cars and vehicles.1 You must have positive equity in your name to qualify for a title loan in Jacksonville, FL.
Even if you have a motorbike, truck, or any other vehicle in your name, you may still qualify for an auto equity loan.

What are the Ways to Re-Pay your Car Title Loan in Jacksonville?
We offer different ways through which borrowers can re-pay for the loan which include-
Pay via phone using a credit or debit card
Pay through our app on your smartphone
Pay online through your personal account
Pay in person at your closest MoneyGram locations
Mail a check
What Kind of Emergencies Can I Deal with Vehicle Equity Loans?
Whether you want to put your life in order or want to help a loved one — a title pawn loan can help you with fast cash.
Most times title loans in Jacksonville are intended primarily for household purposes. However, there are many reasons why you might require emergency funds.
Paying rent
Unexpected medical costs
To repair vehicle
To deal with medical or funeral expense
Your credit card bills are due
You want to help a friend
Tie the knot
How Much Cash Can You Get with Title Loans in Jacksonville?
Normally, you can borrow up to 50 percent of the value of your car.1 However, some people get up to 75 percent of the value of their vehicle in Jacksonville, FL.1 The accurate loan amount depends upon two main factors, which are-
Your ability to pay back the loan
Your car's current value in the market
How Sooner Will I Get Cash After my Title Loan Approval?
If you need fast cash, other loan options might not be the right option for you. As traditional loans and lending institutions take longer to verify your information.
However, when you decide to go for 5 Star Car Title Loans, you can apply for a quick loan with our easy online application.2 Just submit a few documents to find out if you qualify for a loan or not.1
After approval, you may receive the same or the next business day.2 If you have further questions, you can get in touch with our loan experts and get your concerns addressed.

How Will I Receive Money After Online Title Loan Approval?
After approval for a title loan in Jacksonville, FL, you don't need to travel to collect the money. We offer various funding options such as:
Direct deposit to your bank account
Receiving a check in your mail
Getting a money transfer
Collecting the cash from your closest MoneyGram locations
Can I Have a Co-Borrower on my Title Loan in Jacksonville, FL?
With an auto title loan, it is possible to get a co-borrower. However, we require a co-borrower to register with us and provide basic information such as proof of residency, proof of identity, proof of income, and other required info