5 Star Car Title Loans Google Reviews:
I gotta say this went way better thank I thought it would. I was very scared to be getting a loan but it ended up being quick and painless as can be. Will for sure use again if I need more money.
James Jones
16:33 15 Mar 21
You wont regret going to them for your car title loan needs. They are the best!👍👍
I chose 5 Star Loans because they seemed like the best loan place for a personal loan. I needed a small loan to help my grandmother do a few things and the manager at 5 star was so pleasant and the staff is efficient and fast.
Jason Horace
04:56 22 Jan 21
I highly recommend this company for all your title loan needs. They are always understanding, professional, and kind. Would give more than 5 stars if I could
Shelia Hendricks
15:39 19 Jan 21
Looked online for a commercial title loan and came across 5 Star's website. It was informative and useful for me to understand how these loans work. It was the perfect solution for me and I'm now back on the right track.
Melodi Cesar
12:34 22 Dec 20
I am lucky to have found 5 Star Loans during a truly difficult time in my life. Thank you all for the wonderful customer service. I will always appreciate the help I got here.
Andrea Buckland
08:00 13 Nov 20
They informed me the best way to pay off my loan quicker to pay less in interest and carefully went through each step explaining the details of the auto title loan contract. Can't ask for better.
Olympia Debrow
09:15 04 Sep 20
You don't really meet people like the people at 5 star car title loans everyday. Super professional but at the same time very patient and understanding. Superb job!
Dickinson Kent
18:21 29 Aug 20
The only bad credit loan in Los Angeles that I will be taking is from 5 Star Car Title Loans.
Richard T. Price
06:13 29 May 20
I went to 5 Star Car Title Loans Los Angeles, hoping to get a loan on the same day, and I did!
Emmett Shih
08:16 19 Mar 20
I am so relieved! I was able to use my car to get a fast loan and I still get to keep my car too.
kevin d weaver
10:56 04 Feb 20
I use my bike for deliveries and skooting around LA. I use it's value to get bike title loans when I'm running short on cash. It works out, because I can still keep riding my bike.
Virginia T. Snyder
22:55 31 Jan 20
Lavina Casillas
00:16 14 Sep 18
About This Location
Vehicle Registration Service provides registration services for 5 Star Car Title Loans customers. The store is located at 12331 1/2 W Washington Blvd, near the intersection with West Blvd. If you live in Los Angeles and in need of registration services, stop by Vehicle Registration Service that works with 5 Star Car Title Loans in Los Angeles. Vehicle Registration Service provides our clients with unmatched customer service. 5 Star Car Title Loans does not issue loans at this location.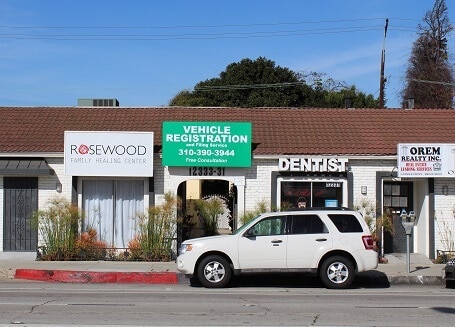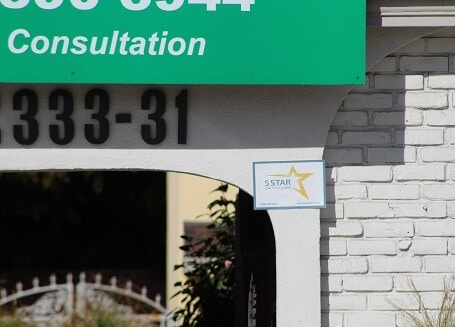 5 Star Car Title Loans in Los Angeles
Getting ahead on your payments and bills is something everyone hopes for. If you need cash for any reason and you are a car owner, contact 5 Star Car Title Loans in Los Angeles to see how we can help you with a quick auto title loan.
What is the Minimum Amount I Can Get With California Title Loans?
Title loans from 5 Star Car Title Loans in Los Angeles begin at $2,600. Send in your application so we can evaluate your situation. Depending on the value of your car and other credit criteria, you might be eligible for a higher loan or even the maximum amount, which is $20,000.
Can I Apply for Car Title Loans Online Even if I am Still Financing the Car?
Sometimes we can process a loan that will be high enough to pay off your car payments while leaving you extra cash to apply towards bills or other purchases. When we get your car title loans online application, we will be able to give you different loan options. Contact one of our agents at 5 Star Car Title Loans in Los Angeles for more details on these options.
Are There Pre-Payment Penalties on Auto Title Loans?
At 5 Star Car Title Loans in Los Angeles, there are no pre-payment penalties. So if you can pay your auto title loan off early, go ahead! We'll be happy to help in any way that we can.
What Are the Requirements for California Title Loans?
To be approved for California title loans, you must provide 5 Star Car Title Loans in Los Angeles with a car title, proof that you'll be able to repay the loan, identification papers and a statement that shows your monthly income and how much you spend. Besides that, we sometimes need such papers as car insurance or other documents. Contact our agents today and get the full details.
Will I Have to Go to the DMV?
It is most likely that we can handle all of the DMV work for you, so that you will not need to appear. Give us the title, which we will hang on to while you make your monthly payments. When the payments are finished and your contract is complete, we will return your car title to you. Send in your application to 5 Star Car Title Loans in Los Angeles.