5 Star Car Title Loans Google Reviews:
I had an excellent experience with the wonderful 5Star Car Title Loans. It was professional, fast, and respectful. Thank you for caring about your customers!!
Fred Newton
16:45 16 Mar 21
Extremely professional and welcoming lender if you need a title loan in Los Angeles! They answered all my questions really clearly and got me a loan I was happy with!
John Clark
11:41 14 Jan 21
This is the best title loan company I came across they are polite, professional, and work really fast it's an absolute pleasure to work with them.
Dinmohamod Ali
11:30 24 Dec 20
This is my new favorite loan place. After trying quite a few loan places I think these guys are way ahead of the pack. 5 Star Title Loans has gained a lifetime customer!
Larkin Kissel
05:04 23 Dec 20
5 star car title loans in Los Angeles came through like champs! Immediately with no hesitation. If you need the extra cash, go to them they will assist you for sure.
Lawrence Miller
08:42 27 Nov 20
Great service, great team! I have been a customer for a year with 5 star and no complaints.
Gavin Block
07:53 13 Nov 20
I got into a situation where I needed instant money. I only really have my car to go on cause I don't have amazing credit. So title loan was a good option and gladly 5 star loans approved me really

fast.

read more
Annie Hall
09:46 04 Nov 20
Finally a title loan company that knows how to handle their business! What a difference from what I had before. I switched to 5 star after this other place ripped me off. Glad I found these guys call

them it will save you money in the end.

read more
Melissa Rose
10:27 02 Sep 20
I was looking for some car title loans in Los Angeles because I needed some quick cash for my father's medical bill. My co-worker said she took one at 5 Star Car Title Loans, so I tried it with them.

It didn't take an hour for me to finish the application process. Amazing!

read more
Daniel Young
04:51 14 Mar 20
When I needed some extra cash, I went to their office because I heard of their good service. I just proved it to be true!
Ashley Kean
12:24 09 Mar 20
Beware of quick cash title loans. Some companies will use your information without your consent. That's why I stayed with 5 Star Car Title Loans because of their excellent reputation.
Jacob Smith
00:55 19 Feb 20
I never knew there was even such a thing as a no bank account loan. My friend told me about them and it was easy to get the money.
Mildred Austin
12:19 30 Jan 20
You'd think living in LA is so great, but most people probably don't have a clue how expensive it is. When I'm stuck for money, I go for bike title loans to help me out.
Bella Bailey
20:54 10 Jan 20
These guys were outstanding and most importantly, professional. I was a little intimidated reaching out for financial help but these guys made it a pleasant & smooth experience. I would definitely

recommend giving this place a shot, you won't regret it.

read more
Andrea Peters
03:42 26 Feb 18
I had wonderful service here and would highly recommend it, everyone there treated me extremely well!
Ismael L. Galvez-Maldonado
22:50 25 Feb 18
About This Location
Superior Auto Registration provides registration services for 5 Star Car Title Loans customers. The store is located at 8457 S Central Ave, near the intersection with E 84th PL. If you live in Los Angeles and in need of registration services, stop by Superior Auto Registration that works with 5 Star Car Title Loans in Los Angeles. Superior Auto Registration provides our clients with unmatched customer service. 5 Star Car Title Loans does not issue loans at this location.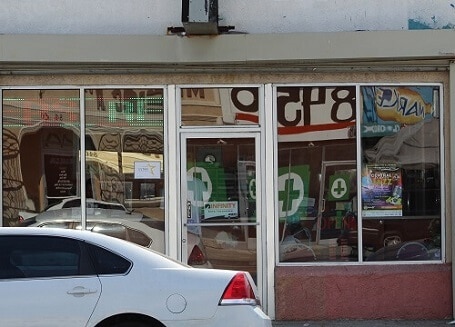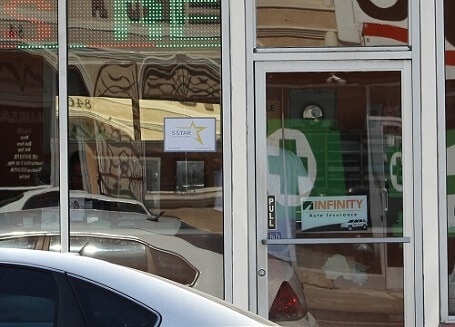 Los Angeles – Knowing its History
Thousands of people live in Los Angeles and call it home without really knowing its history. It's really interesting to know that in 8,000 BC it's believed that the Chumash people were living in the LA basin. And then, in 300 BC, the Tataviam inhabited the area that is now called San Fernando Valley. The Tongva Indians settled the Los Angeles Basin and by the 16th century, the main village in the area was called Yang-Na, which is in close proximity to today's city hall. The area went through many changes, names and inhabitants, but in 1781 44 Mexicans settled there and called it El Pueblo Sobre el Rio de Nuestra Senora la Reina de los Angeles del Rio de Porciuncla. Or what was shortened to Los Angeles.
Living in LA Today
Granted, that was quite a while back, so it's understandable that not everyone knows that bit of history. But today, the residents living in Los Angeles are just trying to stay ahead of the rising cost of living. It's pretty easy to get caught up in debt with past due bills, school tuitions to pay or unexpected expenses. 5 Star Car Title Loans in Los Angeles understands the difficulties and tries to Assist.
Cash for Cars in LA
One of the ways that the residents of Los Angeles get a cash loan is by applying to 5 Star Car Title Loans in Los Angeles. If you are approved for a title loan in Los Angeles, we will only need access to your car title, not your car. Your car is yours to keep. We will put our name on your car title as lien holders, which means that we can use it as security for issuing you a car title loan. 5 Star Car Title Loans in Los Angeles begin at $2,600 and can go higher depending on the car you own and your ability to pay.
5 Star Car Title Loans – Credit Requirements
You do not need to have a high credit score to qualify for 5 Star Car Title Loans in Los Angeles. You need to have a car with sufficient value and you must be able to prove that you can repay a loan. If you meet our credit criteria, you will get a phone call from us asking you to come into one of our offices in Los Angeles to complete the title loan application.