5 Star Car Title Loans Google Reviews:
Taking a personal loan for bad credit is a good idea because I get to pay out my debt, and the loan I currently have with 5 Star Car Title Loans has better payment terms.
William Haines
11:42 18 Jun 20
I was out of budget because of an emergency expense this month. I have credit card bills to pay and didn't want to have a bad credit score. So, I took a loan to cover the payment.
James B. Hilliard
09:58 09 Mar 20
I finished my easy title loans in less than two hours. I needed the money on the same day as well.
Robert Huey
09:22 18 Feb 20
To get a loan urgently, 5 Star Car Title Loans just used my car's value as security. They were really great about helping me out and processing my money fast. I got the money in about 6 hours.
Heather Hart
12:17 30 Jan 20
Getting behind on my bills in LA is no picnic. I used the car I own to get a vehicle title loan and get myself going again.
Jack Gibson
19:57 09 Jan 20
There's nothing like getting into money troubles to give you a kick in the pants. I thought I was earning enough and then suddenly I got stuck with bills I couldn't pay. Well, no problem when you can get car title loans so fast!
Samuel Owens
05:40 07 Jan 20
What a great team they have in north Hollywood !! Kiara was very welcoming on the phone . Love that they didn't push to make us take a loan that was out of her budget, they kept it realistic and within our budget .everyone there was nice

,professional and very thorough and I love the fact that they could do everything electronically and make it less time-consuming so we can get in and out faster.

read more
Alexander Rivera
21:29 08 Aug 18
About This Location
Pacheco Registration Services provides registration services for 5 Star Car Title Loans customers. The store is located at 9822 S Figueroa St, near the intersection with W 99th Street. If you live in Los Angeles and in need of registration services, stop by Pacheco Registration Services that works with 5 Star Car Title Loans in Los Angeles. Pacheco Registration Services provides our clients with unmatched customer service. 5 Star Car Title Loans does not issue loans at this location.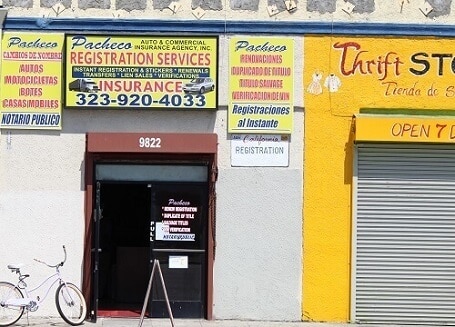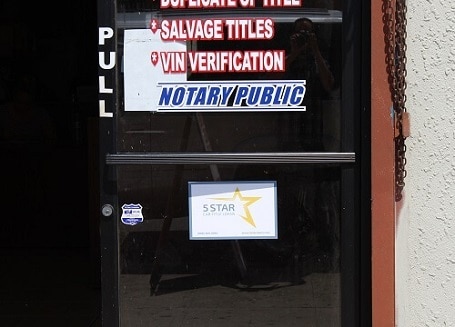 Los Angeles County Museum of Art
Los Angeles is an art-lover's paradise. Several philanthropists have assembled some fine art collections and have been willing to share their treasures with the rest of us. One such is Eli and Edythe Broad (rhymes with "mode"). Longtime supporters of the Arts, the Broads were early donors to the Los Angeles County Museum of Art since its founding in 1965. Being enthusiastic, some say "obsessive" collectors of post WW II art, together the Broads amassed a vast collection and eventually became the biggest collectors of such artists as Jeff Koons and others. If you like modern art, be sure to see the Broad.
Cash for Car Owners in LA
Even if you're not looking to invest in art or visit the museums, you still need money to get by from week to week. If you're running out of cash and your next salary is nowhere in sight, you could contact 5 Star Car Title Loans in Los Angeles, applying for a cash loan. If you are approved, you will get at least $2,600 that you can use for anything you need. It could be urgent updates on your house, paying for school fees and supplies or you might need it to get rid of old credit card debt. Anyone who owns a car can apply, so what are you waiting for! The online form is at the bottom of this page.
Getting a Quick Cash Loan
If you have sent in your car loans request to 5 Star Car Title Loans in Los Angeles, then we will begin looking over your personal details and any information you gave us concerning your car. With that knowledge, we will be able to find out the most up-to-date evaluation for your vehicle. It's all part of the approval system, because if your car has adequate value, if you can prove to us that you'll be able to pay back the loan and you match our credit requirements, we will contact you. We'll set up a meeting for more information and hopefully you'll be granted the money you need for any purpose.
Call Us Today!
If your title loan request is approved, you will still be able to keep your car. We'll become a lien holder on your title unit you've paid off the loan. So, there's no reason to wait another minute to turn in your application!