5 Star Car Title Loans in Los Angeles, CA
5 Star Car Title Loans Google Reviews:
Needed money to consolidate some debt. Called spoke with Alex. He explained the process thoroughly cuz i had hella questions lol but he never got anxious or impatient he answered every question worked with to more than what was originally offered. I really appreciate the customer service i received by him, he streamlined the process made it very easy to provide documentation that was needed to fund. I would strongly recommended using them make sure you ask for Alex.. #grateful
Kevin Stewart
23:33 02 Aug 18
Secured Loan
Available for All Credit Types
Locations Across California
About This Location
The Hollywood Blvd 5 Star Car Title Loans in Los Angeles Branch has been providing the residents of Los Angeles with car title loans since August 2017. We rent a space inside the office of 1 Stop Registration Services- LA. The office is located at 4977 Hollywood Blvd near the intersection with N Alexandria Ave. If you live in Los Angeles and in need of quick cash, stop by the Hollywood Blvd 5 Star Car Title Loans in Los Angeles Branch. We are providing all our customers with unsurpassed customer service.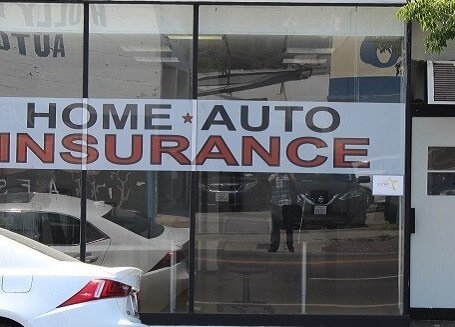 Los Angeles, California
Los Angeles is known for being the movie and television capital of the world. But few know of the culture that Angelenos get right there in LA. There are many types of museums that are available to tourists and natives alike. Many of these museums own private collections that have been bequeathed after their owners have passed on. One of these collections is the Frederick R. Weisman Art Foundation. Frederick Weisman was an entrepreneur and together with his wife, Marcia, he became a major international collector of artists such as Warhol, Picasso, Rothko, Kandinsky and many other major modern art luminaries.
Cash in Los Angeles
You may not be an art collector in LA, but hopefully you at least have enough cash on hand to go with friends or take your family to visit one of the city's museums. If you don't have that kind of money, you might also have old bills that are due and other expenses waiting to be paid. Instead of staying in that situation, send in an online application to 5 Star Car Title Loans in Los Angeles. If you qualify for a car title loan, you can expect at least as much as $2,600. When you get the cash in hand, use it for whatever you need or want! Send in your request now and let's see what we can do!
Cars for Cash Loans
What happens is that when we receive your car title loan request, we'll see if your vehicle is valuable enough to be used to secure a quick cash loan. If it is, we'll also need to prove that you can pay back the money and that you fit our credit requirements. If yes, then you might be pre-approved for a loan from 5 Star Car Title Loans in Los Angeles without even leaving your home. If we can approve your application, one of our office staff will get hold of you to arrange a meeting. We'll finalize the paperwork so you can be on your way with cash!
Drive Your Car
We don't want to keep you from driving your car, so we only put our name on your title as a lien holder. You keep the car. When the loan is repaid, we'll be sure that you get a new car title. Contact us today for cash from 5 Star Car Title Loans in Los Angeles.