5 Star Car Title Loans Google Reviews:
Life in LA is more expensive than I ever dreamed it would be! Good thing I found out how to get personal loans from 5 Star Car Title Company.
Kevin Dyer
19:42 06 Jan 20
It was great because I got my money very quickly with very little trouble on my part. THANKS for All!
Geraldine Stephenson
07:29 23 Aug 19
Auzure Moore
01:33 25 May 18
About This Location
LA Auto Registration Services provides registration services for 5 Star Car Title Loans customers. The store is located at 2504 S San Pedro St, near the intersection with E 25th Street. If you live in Los Angeles and in need of registration services, stop by LA Auto Registration Services that works with 5 Star Car Title Loans in Los Angeles. LA Auto Registration Services provides our clients with unmatched customer service. 5 Star Car Title Loans does not issue loans at this location.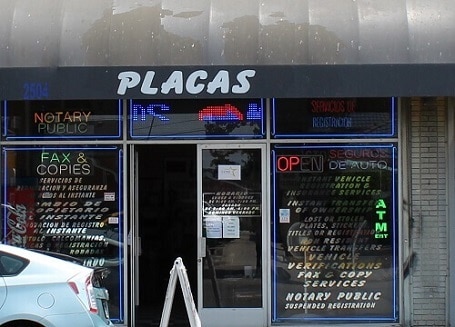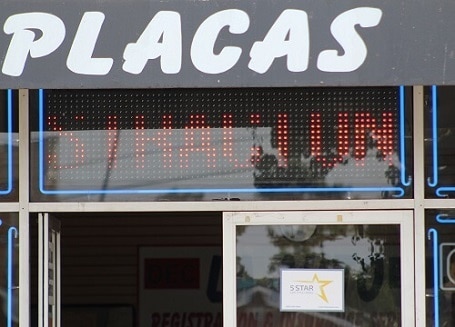 Los Angeles – like any other city, but more so!
People come to LA for the weather and they stay because as Steve Martin might have said, "it's a wild and crazy kind of a town!" Well, sometimes it's wild and crazy, but mostly it's just FUN; like any other city but more so! More museums, more beaches, more restaurants, more fun things to do. There are over 100 museums in LA. Oh, did I mention more job opportunities? Hi-tech is booming in LA and the fashion industry has upwards of 87,000 positions, more than NYC! And because LA is the world capital of the entertainment industry, among other reasons, LA is a major tourist mecca with an economic impact of upwards of 33 BILLION dollars a year (2016).
Living in Los Angeles
It's true that there are many fun things to do in Los Angeles, but unfortunately, many of the residents cannot afford to buy tickets to musical events, go out to fancy restaurants or visit museums. If this story sounds all too familiar to you or someone you know, we might have a solution. 5 Star Car Title Loans in Los Angeles is experienced in helping people who own a car get quick cash loans.
Cars for Cash in Los Angeles
If you own a car and it has your name on the car title, then you can skip down to the bottom of this page and fill in the information to request pre-approval from 5 Star Car Title Loans in Los Angeles. We might be able to use the value you have built up in your car as security on a quick loan. Car title loans only mean that we put our name on your car title as its lien holder. We use your car as collateral, but we don't take your car. You keep driving it as you are used to doing. When you finish paying back the loan, the DMC will issue you a clean and clear car title.
Qualifying for a Car Title Loan
To get cash from 5 Star Car Title Loans in Los Angeles, you must be able to prove that you can repay the loan and that your car has unused value. We will evaluate your car and if you meet our credit requirements, we will contact you to go on to the next step towards getting your 5 Star Car Title Loans in Los Angeles.