5 Star Car Title Loans Google Reviews:
5 Star Title Loans has an outstanding reputation in Maywood, CA. That;s why I only go to them during financial emergencies.
Scott Thompson
16:12 02 Jul 20
I went through another financial bump this year and had bad credit with my credit card company. I took a personal loan for bad credit. I was able to pay off my balance.
Beal Faucett
07:34 13 Jun 20
I've heard a lot of good things about 5 Star Car Title Loans Maywood. So, when the time I needed to get a loan, I chose to get it with them.
Erik Young
06:19 11 Mar 20
Taking a loan from car title was really speedy.
Harrison Whitehouse
09:40 25 Feb 20
The vehicle title loans me and my friends got from 5 Star Car Title Loans is the best deal we were offered after asking out five loan companies.
Billie Huey
08:20 16 Feb 20
Getting instant cash isn't always easy, but I found a trick. At 5 Star Car Title Loans they showed me how I could use my car's value to get fast cash without even giving them my car.
Gary Mooney
11:26 28 Jan 20
I just found out that getting money in Maywood is easy if you get a title loan online.
Anna McShan
19:14 06 Jan 20
I'd never applied for a title loan before but when I had no choice, I did it. I couldn't have been more pleased. Next time I need fast cash, I won't hesitate to apply!
Mary B. Anderson
07:03 22 Aug 19
I was in a place where I'd hit rock bottom and didn't know which way to turn for help. I heard about 5 Star Car Title Loans. I had a decent car so I thought why not? I called them up and they helped me with quick cash to get me back on my feet.
Kevin Carr
12:36 12 Jul 19
About This Location
Complete Registration Service provides registration services for 5 Star Car Title Loans customers. The store is located at 4509 E Slauson Ave, Suite G, near the intersection with Atlantic Blvd. If you live in Maywood and in need of registration services, stop by Complete Registration Service that works with 5 Star Car Title Loans in Maywood. Complete Registration Service provides our clients with unmatched customer service. 5 Star Car Title Loans does not issue loans at this location.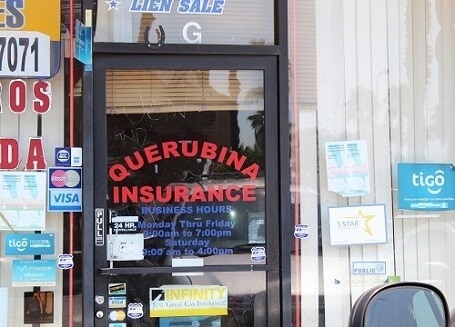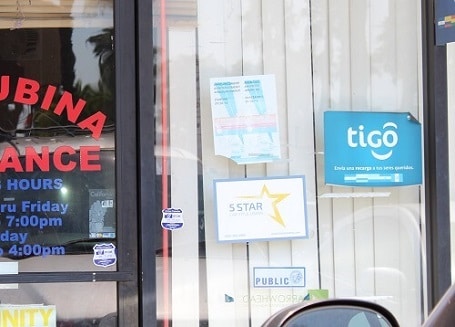 Golden State Baseball Association Makes its Home in Maywood
Maywood was originally just another housing development in an unincorporated area of Southern California. But in 1924 the citizens of the area voted to become an officially incorporated city with a population of around 1,000 souls. There was a movie theatre and a few stores for the joyful new citizens. They threw out the gamblers in the 1930s and in the same year they built a baseball field. Today the Golden State Baseball Association makes its home in Maywood. For many years Chrysler Corporation ran an assembly plant in Maywood as did the Ford Motor Company and Willys-Overland.
Getting Cash in Maywood
Living in Maywood, California, or anywhere for that matter, can be extremely stressful if you don't have enough money to cover your expenses. When you're down and out with no money to spend it's simply depressing. But this should perk you up! If you own a car, then there's a chance that you can get financial help from 5 Star Car Title Loans in Maywood. Send in your application today and let's get started!
Car Title Loans for Cash
Car title loans are a type of loan that uses the value of your car as collateral. So this means that anyone who has a car with value is welcome to apply. Even if your credit is not great, you can still send in your online application to 5 Star Car Title Loans in Maywood for some fast cash. When we get your request with the details of the car, we can get to work. We'll get an accurate evaluation of your car's worth and we'll confirm that you are able to pay the loan back. If all of that checks out and you meet our credit criteria, one of our clerks will contact you to set up a meeting.
Your Car Stays in Your Driveway
If you are approved for a loan from 5 Star Car Title Loans in Maywood you can still keep your car. Instead of taking your car as security, we become a lien holder on your car title. After you have met the obligations of your contract, we will remove our name. But don't worry because while you're making those loan payments to 5 Star Car Title Loans in Maywood, you can still use your car! So in addition to using your car's value to secure a loan, you get to keep the car.