Title Loans in Miami Beach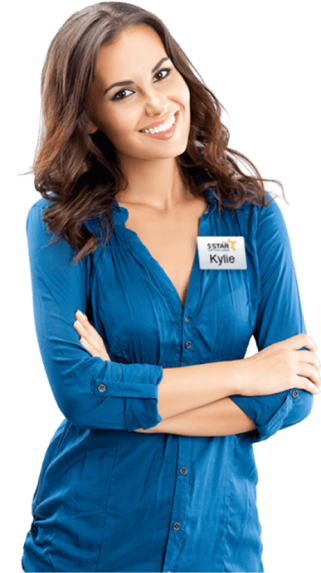 Customer Centered Service

Providing excellent customer service and a positive loan experience is 5 Star Title Loans top goal and we work tirelessly to make this happen for each and every customer.

Loans for Low Credit Score

We don't like turning away customers simply for having a bad credit score. We will work hard to get you a loan regardless of your bad credit.

Easy Application Process

We understand the urgency when getting a loan, so we offer simple options for applying. You can choose to apply either by phone or online.
Products

Car Title Loans

Payday Loans

Bad Credit Loans

Personal Loans

Online Title Loans

RV Title Loans

Process

Apply by phone or online

Complete all necessary requirements

Visit our local if needed

Get your money

Requirements

Car details

Personal details

Car title

Identification

References

Benefits

Keep driving your car

No prepayment penalties

No hidden fees

Quick funding

Personable service
5 Star Car Title Loans in Miami Beach, FL
Miami Beach, Florida is a soothing place to live in but with a cash crunch, surviving here can be really challenging. Therefore, many Miami residents hope for easy and convenient short-term lending options to fund themselves and get out of their crunch.
One of those really easy and secure options is getting an auto title loan. These secured loans have a streamlined process that can help in getting quick cash and meet the immediate monetary needs of the person.
5 Star Car Title Loans offers fast and convenient car title loans for those who need cash urgently and who do not want to waste much time on lengthy and time-consuming processes.1
What is a Car Title Loan?
Car title loans are personal loans based on collateral where the borrowers can get access to money instantly!2 The car title loans are given against the vehicle title. The borrower uses his vehicle title as collateral on which the lender directly puts a lien and in exchange, gives money.1
Different Names For Car Title Loans
Title loans are preferred all over the state as in these collateral loans you don't have to worry about submitting your car for getting the loan. And many Florida residents often use different terms for these loans. Some of the most common ones are:
Auto Title Loans

Pink Slip Loans

Car Title Pawn

Vehicle Equity Loans

Auto Equity Loans

Vehicle Title Loans
How Can Miami Car Title Loans Help Me?
An auto title loan can be really helpful to meet your sudden expenses. The loan proceeds from car title loans in Miami beach are intended primarily for personal and household purposes that can range from legal to medical bills.1
Some of the expenses that you can cover with title loans in Miami include:1
Medical Bills

Travel Expenses

Home Repairs & Renovations

Wedding Expenses

Funeral Cost

Legal Fees

Veterinary Expenses
What are the Requirements for a Title Loan in Miami?
Qualifying for an auto title loan can be a piece of cake and it can be done in a short period! But before applying make sure you meet some basic requirements set by the Florida state such as:1
Be 18 Years of Age or Older

Own a Vehicle in their Name

Have a Steady Source of Income
What Documents Are Needed To Get Auto Title Loans in Miami?
The very initial step towards getting a title loan is by meeting the basic requirements. Once you satisfy the conditions, you will be expected to present a set of required documents to prove your credentials.1
In the state of Florida, you must have the following documents to get a car title loan:1
A Qualifying Car Title
A car title is one of the primary documents required. Since the loan is given against the title of your car, it becomes an essential element. You must have a clear title in your name which would state that you are the sole vehicle owner.
Proof Of Income
The applicant must present a document showing her monthly or annual earnings. For proof of income, you can show a compensation letter, bank statements, pay stubs, or SSI and apply for a title loan.
Proof Of Address
Proof of address can include your utility bills, mortgage, or rental agreements on which your house address is mentioned.
Proof Of Identity
A government or state-issued ID card with your photograph on it is required for getting a title loan in Miami. As an ID you can use your driver's license or a passport or other forms of such documents as proof.
Recent Pictures Of The Vehicle
As the title loan lenders need to know the condition of your vehicle, they need to do an inspection. However, with the online title loans, you can dodge the in-person inspection by directly uploading recent photos of your vehicle from multiple angles.
Two References
You need to have references from two people, they can be your friends, neighbours or colleagues too.
Bad Credit History and Title Loans in Miami
Bank loans are usually accessible by people who have a perfect credit score, so it is natural to have concerns about title loans and credit history.1
Title loans have looser credit qualifications which means that they are available for people with different credit types. Although a credit check may be performed, your eligibility will not be affected by it.1
The three main deciding factors include the borrower's ability to repay, his income, and his car's value. As long as you show adequate equity and demonstrate a strong ability to repay, you can get a title loan even with a bad credit score.1
How Much Cash Can I Get With Title Loans Miami?
The loan amount that you can get with a car title loan, depends on three factors. These three factors decide whether you are eligible for a title loan or not and they also decide how much cash you can get.1
Your Ability To Pay The Loan Back
The thing which matters the most to lenders is your ability to repay the loan. You need to show a steady flow of income to demonstrate that you will be able to pay back the loan.1
Your Car's Equity
Having adequate equity in your car is important because the loan amount (more or less) depends on it.1
Your Car's Market Value
To assess your car's market value there are a few things that will be required by the lender. This will include your vehicle year, vehicle model, colour, and condition.1
When your loan will be calculated these three factors will have a great impact. With a title loan from 5 Star Car Title Loans, you can secure a loan up to 75% of your vehicle's value.1
Get Online Car Title Loan In Just Three Steps!
5 Star Car Title Loans has a simple, secure, and reliable loan process for online title loans. For the convenience of the customers, we have shortened the process and have limited it to just three brief steps.
Step One: Apply Online
You can go to the official website of 5 Star Car Title Loans and easily apply by filling an online loan application. Start by filling out your name, address, income, and vehicle details.1
Although filling out the form will take just 5 to 10 minutes, you can also call our team and take the help of our loan agent to know your eligibility.1
Step Two: Submit Your Documents 
After filling out the form, you will be given conditional approval and your loan will be pre-approved. The pending review will be completed once you turn in the necessary documents. So, here you will be asked to submit those documents which will be assessed by our team.1 
Step Three: Final Approval & Funding
After verifying the information, you will receive the final approval and an estimate of the minimum loan amount, interest rates, APR, monthly payments, repayment terms, and other important loan terms.1
We encourage all the applicants to thoroughly go through the details and ask any questions they want. We will be more than happy to help. Check & confirm the details and sign the loan contract.1 
After signing the contract, you can expect to receive money in one business day.2 
Who Keeps My Car While I'm Paying Back The Loan?
Your precious car and your car keys will stay with you!
We know that people love their car and without that travelling will become a lot more stressful. That's why we don't ask you to submit your car during the loan tenure.
As long as you are repaying your car title loan on time, you can keep driving your car without worrying.
Are There Any Prepayment Penalties?
There are no hidden fees or prepayment penalties on paying your loan earlier than the decided-upon time.4
We at 5 Star Car Title Loans understand that to avoid debt burdens, most people try to pay off their loans whenever they can get their hands on extra cash. Hence, we do not charge extra fees even if you pay your title loan earlier.4
Can I Qualify For a Title Loan In Florida if The Title is Not on My Name?
Having a title in your name is one of the prerequisites for getting title loans in Miami. If you do not have a title in your name, you cannot get a car title loan.1 But you can get your title transferred in your name by following a simple process. 
All you have to do is pay a visit to the nearest Florida HSMV and follow the instructions:
Request a title transfer: Fill out an online or offline request form for title transfer and make sure to carry it with you when you visit the HSMV. 
Important documents to bring along: Besides the title transfer form, make sure to bring your driver's license, vehicle registration, and other identifying documents along. 
Make the payment: Submit the request form along with documents (for verification), pay the fee (preferably in cash), and complete the transfer process. 
Once your title gets transferred to your name, you can apply for a car title loan in Miami, Florida.1 
What is the Funding Time of Title Loans in Miami, FL?
The loans from 5 Star Car Title Loans come with instant approval. The speed of the process depends on the pace at which you submit all the required documents. The faster you