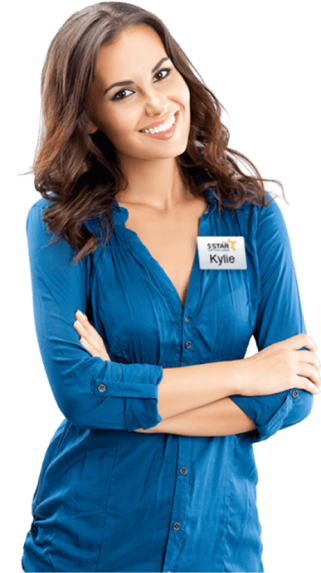 Customer Centered Service

Providing excellent customer service and a positive loan experience is 5 Star Title Loans top goal and we work tirelessly to make this happen for each and every customer.

Loans for Low Credit Score

We don't like turning away customers simply for having a bad credit score. We will work hard to get you a loan regardless of your bad credit.

Easy Application Process

We understand the urgency when getting a loan, so we offer simple options for applying. You can choose to apply either by phone or online.
Products

Car Title Loans

Payday Loans

Bad Credit Loans

Personal Loans

Online Title Loans

RV Title Loans

Process

Apply by phone or online

Complete all necessary requirements

Visit our local if needed

Get your money

Requirements

Car details

Personal details

Car title

Identification

References

Benefits

Keep driving your car

No prepayment penalties

No hidden fees

Quick funding

Personable service
5 Star Car Title Loans in Miramar, Florida
With inflation pushing the prices of items to a different level, managing the monthly bills has become really hard. And the situation gets worse when you have a special occasion lined up on a nearby date.
During these sudden financial tense situations, most Miramar residents would need a fast and flexible borrowing option to help them enjoy their special moments without worrying about their pockets.
However, if your first thought was to try for bank loans, hope you can satisfy their strict requirements and go through their lengthy application process in time and get quick cash for your event.
And for those who have a low credit score and need money at every short notice,5 Star Car Title Loans offer smooth and straightforward Miramar title loans where they can apply from their home and get emergency funds in as little as 24 hours.2
Title loans were designed to help the working class overcome their difficult times by getting some extra cash, if you occasionally face these kinds of situations check the procedure of getting a title loan below:
About Car Title Loans In Miramar, Florida
An auto title loan is a collateral-based quick personal loan that helps borrowers to use their car title to apply with a qualifying institution and get qualify for some extra funds.1
In this type of secured loan, the applicant temporarily surrenders their car ownership by getting a lien placed on their car title. The lender in exchange put their name on it and allows the person to get the loan amount.1
When you get a title loan, you don't have to give up your car. The only thing that is used is the car title and as long as you pay back timely installments, you are free to drive wherever you want.4
How To Get an Online Title Loan in Miramar, Florida?
Known by several other names such as pink slip loans, title pawns, car equity loans, etc., title loans are more preferred in many states due to their simplified and effortless application process where you can apply with relaxed credit requirements and easily fund yourself.1
Here are 3 easy steps that you can follow to apply with 5 Star Car Title Loans and get approved for a title loan in Miramar.
Easy steps for getting car title loans, Miramar:
Apply Online
You can check your loan eligibility by visiting the 5 Star Car Title Loans website and filling out a simple application form. The online form does require you to submit some basic details about yourself and your vehicle i.e. make, model, and odometer reading of the vehicle, your name, phone number, etc.1
But if you face any difficulties, you can give our executives a call at (888) 309 0994 and they will help you and let you know whether you are eligible for a title loan or not on the call.
Upload Documents
Once the 5 Star team gives the conditional approval to the candidate, they can move to the next step where they need to send some valid documents requested by our team.
5 Star Car Title Loans focuses on improving their customer service at every step and that's why also offer online lending services where you won't have to visit anywhere and can directly mail the documents from your home's PC.
Get The Final Approval
After all your documents are verified and our executive will reach out and give you all the loan terms and other details including minimum loan amounts, interest rates, and more.1
Along with discussing details with you, we will also draft a loan contract that will have all the loan terms clearly mentioned in it. Make sure you read them and send a signed copy as soon as you can.
Receive The Money
The signed loan contract is the final document after which the loan request is processed and the applicant can expect to get their loan proceeds within 24 hours or one business day.2
What Are Conditions To Be Approved For Title Loan in Miramar?
Car equity loans are short-term personal lending options with relaxed credit qualifications that don't need candidates to satisfy tons of conditions to get approved.1 However, there are certain basic ones that you should know that can help you get the title loan faster and easier.
Conditions To Qualify For An Auto Equity Loan in Miramar, Florida
At the time of application, candidates must be 18 years of age or older and should have a supporting document for that.

Applicants need to present a valid government-issued photo ID to verify their identity as citizens of Florida.

Anyone who wants to get approved must have a qualifying vehicle with a lien-free title registered to their name.

Candidates should have a reliable source of income with valid document proof.
Satisfying these conditions will make you eligible for a title pawn and having proper documents can help you get your title loan faster.2
Documents Needed To Apply For Miramar auto title loans
Unlike other lending institutions, 5 Star Car Title Loans has a flexible and relaxed loan procedure where applying and getting approved doesn't involve submitting bundles of documents.1
You can be approved for a title loan with a handful of documents including:
Qualifying Vehicle Title:

The loan is secured using a clean and lien title registered in the applicant's name.

Proof of Income:

Several kinds of documents including payslips, bank statements, compensation letters, or alternate forms of earnings can be used as proof of income.

Florida or Government Issued Photo Id:

While applying for a title loan in Miramar, Florida, a valid driver's license or passport can be used as a valid document.

Proof of Residence in Miramar, FL:

Typically, your mortgage or rental agreement can easily work as a proof of address document. But in case you don't have that you can use your utility bill receipts too.

Recent Pictures of Your Car:

Click multiple angle photographs of your vehicle from the front, back and side and make sure you also include the VIN and odometer reading of the car for a virtual inspection.

Several References:

Some lenders can also ask for a couple of professional or personal references.
Can I Get a Title Loan with Bad Credit?
With the dedicated team of 5 Star Car Title Loans, individuals don't have to bother about whether their credit history will stop them from getting a car title loan in the city or not. 
Whilst many lending companies perform credit checks as a part of their car title loan process, having a low credit score won't become a big hurdle.1Typically, most title loan companies determine loan eligibility based on these 3 factors:
Ability To Repay The Loan Amount
As compared to other mainstream lending options, title loans are based more on a person's eligibility on the basis of his repaying ability.1
Having a reliable and regular source of earnings indicates that you will get the money in the future and you'll be able to pay the loan installments on time and won't default. Thus if you have a higher income, there's a higher chance that you'll be qualified for bigger amounts.
Market Value Of The Vehicle
A major role in the title pawn is played by your car. The market value of the car is used to determine many major loan terms including the minimum loan amount you can get and the interest rate you'll be paying on the amount, etc.)
Things such as upkeep, looks, mileage, and make of the car are used to calculate an estimate of the current market value of the vehicle and finalize the loan terms. Therefore, using a well-kept and preserved vehicle with proper car insurance can help you get fast title loans at comparatively low-interest rates.1
Equity in The Vehicle
Generally, when you get the loan sanctioned, the funds are secured against the equity you have in your car. Consequently, if you wish to get access to more money, keep in mind that you use a vehicle with a good amount of equity in it.
Can I Get A Car Title Loan If The Title Is Not In My Name?
Applying with the right title loan company can help you get emergency cash1 at competitive rates within 24 hours.2 However, the condition that pertains is that you must have a qualifying car title1 to your name.
Therefore, it's essential that the vehicle title you use must have your name on it. If under further circumstances, the car title you have is in someone else's name you can approach your nearest DMV and get it transferred by the following steps:
Steps To Transfer the Car Title To Your Name in Miramar, Florida
Visit Your Nearby FL DMV:

As all the car title issues are dealt with by the Department of Highway Safety and Motor Vehicles, you can get their help and support to transfer the title to your name. This can be done by either visiting your local DMV office or using their official website to apply for a car title transfer.

Carry Necessary Documents:

If you are visiting

a DMV center (or even applying online) always make sure that you have all the required documents such as your driver's license, the vehicle's original title & registration, and proof of insurance, verified odometer reading, etc.

Fill out the Application:

One thing you need to absolutely keep in mind is that for a successful title transfer every person listed on the original title must sign the required documents.

Make Payment:

You can make the final payment via multiple methods and once your application is processed and verified, you will be notified about the successful title transfer.
After the title is back to your name, you can contact the 5-Star team to apply for a fast car title loan.
Frequently Asked Questions
Does paying off an auto title loan early hurt credit?
No, it doesn't! car title loans are specifically designed as short-term loans where most of the companies do not report the loan details to the credit bureau.1
Even though some can have a prepayment fee for paying back the loan early. If you are applying with 5-Star Car Title Loans, you don't need to worry as we don't charge any sort of pre-payment pen