5 Star Car Title Loans Google Reviews:
5 Star Loans provide quick and easy bad credit loans. These loans are expensive but affordable for those who need money immediately.
Kathleen Campbell
10:27 17 Jul 21
I highly recommend the services of this company. They are best choice for poor credit loans. It was a pleasure to deal with them.
daiela jade
04:05 03 Jun 21
I found this company on google and their website is really informative it helped me understand how auto title loans works... They were very responsive and I had no issues at all with them
dave sherman
18:22 26 May 21
I wasn't approved anywhere for a loan so I turned to Trust and luckily they were able to work with me. The service is as good as everyone says and you do get the money fast.👌👌
forrest tyler
18:19 26 May 21
Job well done by everyone at 5Star Car Title Loans. I got exactly what I needed and it was way more affordable than I thought it would be. Overall I'm very happy.
Chapman Pierre
23:42 11 Mar 21
The best place to get a car title loan. I urge anyone who is in need of one to do it through them.
Ariane Starling
12:11 08 Feb 21
There's always a first time for everything - mine is taking a bad credit loan. A poor credit history in the bank earned me a "no approve" status for their loans. I inquired in 5 Star Car Title Loans, and my first time is such a great experience.
Jirakee Evans
06:21 03 Feb 21
This company has respectful and understanding workers. They never judged me for getting the loan. Made my last experience with a difference company seem very bad.
Regena Bennett
08:24 02 Feb 21
Great customer service. The loan agents are courteous and kind. I love that they offer online loans in Modesto it made everything so much easier.
Rasheed Ferry
07:23 25 Jan 21
They make sure you understand all the loan details and leave satisfied with the service and loan you received. Appreciate all the hard work! Thanks again 5 Star!
Willene Sander
14:12 16 Jan 21
I was turned down by a few lenders before I called these guys.. Honestly I was desperate and not expecting too much but things worked out well and they were able to help me out with a loan that was fast and simple. Really appreciate all their work.
Thank you for the great customer service and helping me with a loan in Modesto. I have bad credit and I didn't think I can get a loan but they proved me wrong.
Leroy R. Utley
16:11 29 Aug 20
5 Star Car Title Loans is popular here in Modesto because they are known for their truthfulness to their clients.
Stephanie Lee
07:20 25 Jul 20
There are other title loans in Modesto that can take days to process. But with 5 Star Loans, you are assured of only a day of processing. That's why I'm their loyal client!
Jim Almond
07:11 04 Jul 20
Whenever someone asks me where to get loans in Modesto, I'd always recommend 5 Star Car Title Loans.
David Temple
10:02 05 Apr 20
I've never needed credit in Modesto before. I needed money for a special event last month so got a no credit loan with no problem.
Paulina Carpenter
10:45 02 Mar 20
Great customer service, it was easy doing everything by phone getting the contract done and explaining step by step before signing it. I do recommend others.
Serafin Jimenez
05:35 20 Oct 18
Bryan at Montana Capital was really great and his customer service was outstanding. He was super fast and efficient and helpful. I would totally recommend him to anyone who has to get a title loan.
Janet Bryden
00:49 19 Oct 18
About This Location
Goal Auto Insurance Services provides registration services for 5 Star Car Title Loans customers. The store is located at 120 E Hatch Rd Suite A, near the intersection with Crows Landing Rd. If you live in Modesto and in need of registration services, stop by Goal Auto Insurance Services that works with 5 Star Car Title Loans in Modesto. Goal Auto Insurance Services provides our clients with unmatched customer service. 5 Star Car Title Loans does not issue loans at this location.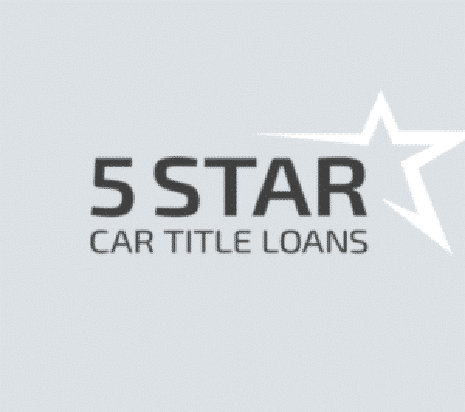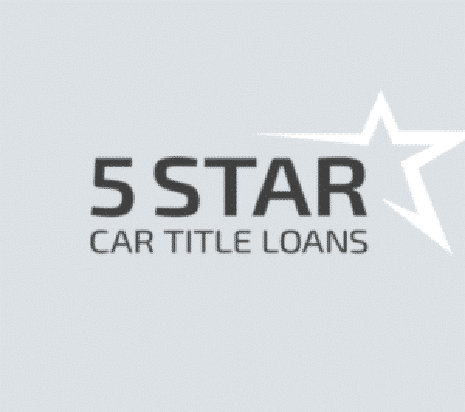 5 Star Car Title Loans in Modesto
If you could use a quick loan to help you with emergency expenses, paying bills that are already due or for any other purpose, contact us at 5 Star Car Title Loans in Modesto. We might be able to use your car's value to get you a fast loan.
Do I Need a Good Credit Rating to Get California Title Loans?
No, your credit can be either good or bad to apply for California title loans. Even with a bad credit history you can still be approved by 5 Star Car Title Loans in Modesto in one day! Your eligibility depends more on the vehicle that you own, how much it is worth and your ability to repay the money, so send us a car title loan online application and let's get started!
Do You Think My Spouse Can Cosign the Loan for Me?
In order for your spouse to cosign the loan, he or she must also meet 5 Star Car Title Loans in Modesto credit specifications. Find out more about this by calling or stopping by one of our California title loans offices. There are many options we might be able to suggest or help you with.
How Much Money Will You Give Me with Online Loans for Bad Credit?
Of course, we'll need to evaluate your car and your financial situation first, but if your application for no credit loans is approved, you can expect to receive a title loan amounting to at least $2,600. The maximum title loan amount is $20,000. This would be possible with using your valuable auto as collateral, assuming that you would be able to pay back the loan and that you meet 5 Star Car Title Loans in Modesto basic credit criteria.
Where are the Offices for Auto Title Loans Near Me?
Do find out where the nearest title loan location to your home is, you can give one of our agents a quick call. There are many auto title loans offices in California, and there is sure to be a California location near you.
If My Application Is Approved, will a Trip to the DMV be Required?
Don't worry too much about the DMV. We have a lot of experience dealing with the DMV and most likely, we will be able to go there and take care of the paperwork for you. After you send in your application for title loans, give us your car title to take to the DMV.