Title Loans in Panorama City, California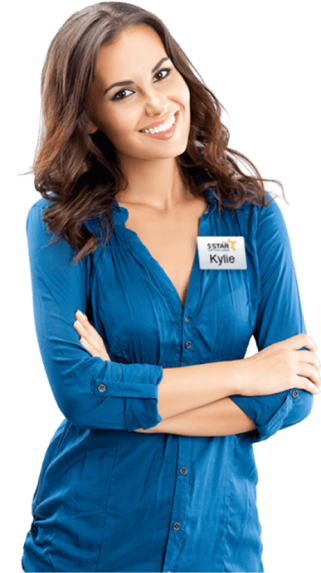 Customer Centered Service

Providing excellent customer service and a positive loan experience is 5 Star Title Loans top goal and we work tirelessly to make this happen for each and every customer.

Loans for Low Credit Score

We don't like turning away customers simply for having a bad credit score. We will work hard to get you a loan regardless of your bad credit.

Easy Application Process

We understand the urgency when getting a loan, so we offer simple options for applying. You can choose to apply either by phone or online.
Products

Car Title Loans

Payday Loans

Bad Credit Loans

Personal Loans

Online Title Loans

RV Title Loans

Process

Apply by phone or online

Complete all necessary requirements

Visit our local if needed

Get your money

Requirements

Car details

Personal details

Car title

Identification

References

Benefits

Keep driving your car

No prepayment penalties

No hidden fees

Quick funding

Personable service
5 Star Car Title Loans in Panorama City, CA
When you are short on cash and there's a lot of pressure of bills piling up with no additional income, you may have to turn to explore your lending options. While taking a personal bank loan can help, it may not be the most suitable option when you need cash fast.
In that case, taking a car title loan in Panorama City, CA, can help you smoothly navigate through your financial crisis. Title loans are an excellent way to get a loan faster without needing to go through a long loan approval process when you need urgent capital.1
Car title loans in panorama city from 5 Star Car Title Loans can be your ideal solution to get quick funding for your short-term monetary needs without hassle.2 So, if you have a car title in your name that you can use as collateral, you can consult with our team for expert assistance.
What is a Car Title Loan?
Car Title Loans are popularly known by various names such as auto title loans, pink slip loans, and auto equity loans. These short-term loans can be used for any emergency expenses from household purposes to business expenses.
These are usually granted by third-party lenders against your car's title as collateral. However, you don't have to give your car to lenders as collateral. Only the car's title certificate will be with lenders as collateral while you can keep your car for your own use.
The loan is granted based on your car's current market value.2 Thus, if your car is relatively new and in good condition, you may be able to borrow a higher loan amount.
How Do Car Title Loans Work?
The process of obtaining a car title loan from 5 Star Car Title Loans is pretty simple. Just follow these 3 Steps and get loan approval fast2:
Fill out the Online Application
To start your loan process, you first need to fill out our online application form. It will need your basic information and your vehicle details. It will take only 2-5 minutes to complete.
Get Loan Assessment
Next, you need to upload the required documents including your driver's license, bank statements, car title, and other documents to get a quick assessment.2
Get Final Approval
Our team will make the final credit decision after carefully assessing your documents. If you meet the relevant credit criteria, you will get the final approval and receive the funds in just a business day or two.2
What documents to submit when applying for car title loans in Panorama City, CA?
When you are determined to get title loans, you should first gather all the related documents you will need to ensure a quick and smooth loan assessment and approval. The following are the key documents that lenders will require:
Driver's License
Your driver's license will be required for loan processing. It helps determine your eligibility to enter the title loan contract. Thus, you must have a valid Panorama City-based driver's license.
Original Car Title
As car title loans are bad credit loans they require collateral to make them secure for lending partners. Therefore, you must submit your original lien-free car title certificate.
Car Registration and Insurance
Your car registration and insurance documents will also be required. Make sure you have a current car registration or get it renewed before applying. Insurance documents are needed so the lending partners can ensure that if there's an accident during the loan term it'll be covered.
Proof of Income
You also need to submit proof of income in form of your pay stubs, business income, or any other income from alternative methods. It helps lenders ensure that you can pay regular installments for loan repayment in the future.
Credit history
Although title loan lenders don't maintain a national database with your credit history, they still require it for loan processing. It helps determine the loan terms. However, car title loans can be granted even if your credit history is poor.1
Residence proof
You also need to submit your residence certificate, rental agreement, utility bills, or other proof of residence for car title loans. It is required as each state location has specified rules and laws regarding title lending.
Once you have submitted all the documents online, you have to wait for conditional approval.1 When the document verification is done, the final approval is given and you can get fast money in your bank account in just 24 hours2 of approval to handle your expenses.
What If I Have Bad Credit? Am I Still Eligible for Title Loans in Panorama City, CA?
Car title loans are categorized under bad credit loans as these can be acquired despite having a poor credit score. So, if you have a bad credit history, it's not a problem1 as long as you can provide sufficient income proof to demonstrate you are capable to pay it back.
Although a bad credit score won't necessarily hinder your chances of getting approved1, you will still need to provide your credit history for documentation. So, if you are interested to know your eligibility for title loans, reach out to our team at (888) 309 0994 today!
What is the Difference Between Car Title Loans and Payday Loans?
The key difference between the two is –
Car title loans are short-term secured loans, whereas payday loans are unsecured as these are given based on your employment history without any other collateral. However, for title loans, you have to provide your car's title as collateral.
You can pay car title loans in installment, and payday loans need to be paid in one go when the loan term ends. Thus, it is more convenient to pay car title loans in Panorama City.
Loan amount and interest rates
5 Star Car Title Loans provide a loan amounting to up to 75% of your vehicle's value while you may be able to get a loan for 25-50% of your car's value from other lenders.
Interest rates for payday loans are generally much higher than car title loans. However, there is a risk of getting your vehicle seized by the lending partners if you make a default during repayment.
Thus, if you need immediate funds and have stable employment, you may choose payday loans. However, when you need sudden cash but you are jobless or retired, you can opt for a car title loan from the reliable team at 5 Star Car Title Loans.
How Much Cash Can I Get With a Title Loan in Panorama City?
There are no specified limits for minimum loan amounts you can get from title loans in Panorama City. The loan amount usually depends on various factors such as:
Your vehicle's condition and current market value

Your gross monthly income

State laws regarding title loans in Panorama City
Depending on these factors, our loan agents will assess and determine the loan amount the consumer qualifies for, the interest rate, and loan terms.
It is crucial to note that since title loans are given for a short term, a higher annual percentage rate of interest may be applicable on these. It means the monthly interest fees paid by the consumer can be higher than banks.
If you are interested to get an estimated title loan amount you qualify for, give us a call at (888) 309 0994 today!
What is the Repayment Time Frame for Car Title Loans in Panorama City?
The time frame for repaying title loans is usually short. Most title loans may be given for 15-30 days or 3 to 6 months, depending on the loan amount and state laws in your location. In most cases, the repayment period is less than a year.
At 5 Star Car Title Loans, you can choose a flexible repayment schedule with monthly installments. You can conveniently repay the loan using any of the following methods:
You can pay online

You can call our team and pay with your debit/credit card

You can also use certified funds such as bank money order to pay

You can send the check by mail

You can send money from your nearest MoneyGram location

You can deposit the check at your nearest bank branch

You can set up automated payments by consulting with your bank
Thus, you don't have to physically visit our office for depositing the installment every time.
If you have any queries or doubts, give us a call at (888) 309 0994 for additional information!
Apply for Quick Cash Loans in Panorama City, CA
When you need easy funding without the hassle of extensive credit checks or long loan processing, apply for title loans from 5 Star Car Title Loans for your short-term borrowing needs.
We provide emergency funding for borrowers with bad credit across Panorama City and nearby locations across the U.S.1 In addition, we will ensure the money gets credited to your account within the same day as the loan approval.2
So, when you need instant money, contact our team at (888) 309 0994 and get a title loan at competitive interest rates!
Advantages of Getting a Title Loan from 5 Star Car Title Loans
When you choose 5 Star Car Title Loans in Panorama City, you can enjoy the following benefits:
Easy Application Process
We have a fully online application process where applicants can fill out a simple form and get started at any time. Simply provide your basic details and vehicle information, upload the required documents, and wait for the approval.
Get Money Quickly
At 5 Star Car Title Loans, you will get instant access to cash within 24 hours of getting approved.2 Also, you can decide whether you want money via cash in hand, bank transfer, or pick up the check from our branch.
Good Credit is Not Required
Unlike banks or credit unions, we don't require a perfect credit score for loan approval. So, if you have a bad credit score but need instant funds, you can opt for our quick cash advance loan against your vehicle title.
Pay in Easy Installments
Unlike payday loans, you don't have to pay the whole loan amount in one go at