Title Loans in Portland, Oregon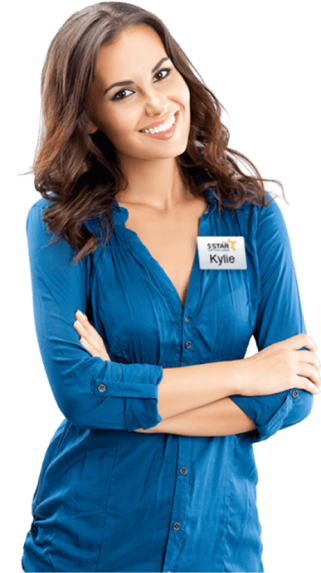 Customer Centered Service

Providing excellent customer service and a positive loan experience is 5 Star Title Loans top goal and we work tirelessly to make this happen for each and every customer.

Loans for Low Credit Score

We don't like turning away customers simply for having a bad credit score. We will work hard to get you a loan regardless of your bad credit.

Easy Application Process

We understand the urgency when getting a loan, so we offer simple options for applying. You can choose to apply either by phone or online.
Products

Car Title Loans

Payday Loans

Bad Credit Loans

Personal Loans

Online Title Loans

RV Title Loans

Process

Apply by phone or online

Complete all necessary requirements

Visit our local if needed

Get your money

Requirements

Car details

Personal details

Car title

Identification

References

Benefits

Keep driving your car

No prepayment penalties

No hidden fees

Quick funding

Personable service
5 Star Car Title Loans in Portland, OR
Financial emergencies usually catch you by surprise; they spring up when you least expect them—usually when you are in a serious cash crunch. While there are various lenders out there, they all have robust, extensive and lengthy eligibility criteria which take days and months to sanction the loans.
At such times, car title loans in Portland Oregon come up as a useful option.
Title loans are short-term secured loans that can save you a hefty amount of hassle, effort and time. So, 5 Star Car Title Loans in Portland, Oregon offers convenient, easy and quick title loans to help out the residents of Portland, Oregon.2
What is a Car Title Loan?
A car title loan is a short-term and fast loan that is secured against your vehicle's title.2 The vehicle title is kept as collateral and the vehicle owner gets the money. Car title loans are also called auto title loans, vehicle title loans and pink slip loans.
So, here, what's done is, a lien is placed on the title until the title loan is paid back. Once the borrower has made the fill payment, the lien is removed from that title and the title returns to the original owner. The most important thing about title loans is that the borrower can get the money and can keep driving his car.
A car title loan is comparatively one of the easiest loans to get as the lender's credit criteria are not that complex as compared to other financial institutions.1
Apply for a Title Loan Today in Portland, OR in 3 Easy Steps
Getting a title loan in Portland Oregon is an easy task that has been shortened to three simple and short steps. 5 Star Car Title Loans in Portland Oregon endeavours to assist the applicants at every step. You can apply online and initiate the whole process.
Step 1: Fill out the application form
You can start the process of online title loans in Portland by visiting the official site of 5 Star Car Title Loans and filling out the online form. Here, you will be required to fill out your basic information such as your legal name, monthly income and your vehicle details.
Or you can just call us at 888-309-0994 and we will assist you.
Step 2: Eligibility Check
Once you have filled out the form, your profile will be assessed based on the details you have filled and you will be contacted by our agent shortly. He will let you know if you qualify for borrowing the money.1
He will also let you know how much money you will get in case you qualify because minimum loan amounts vary based on the applicant's information. He will also provide you with a rough estimate of everything and the list of required documents that you will need to send.1
Step 3: Get the money!
Once the required documents have been received and reviewed by our team, and we have given our final approval, you have to decide how you wish to receive the money.
You can acquire money in cash or get money transferred to your bank account or receive a direct deposit.
5 Star Car Title Loans in Portland Oregon is here to help you  with your loan application process. You will get the actual loan amount in as little as one business day. 2
How Can I Get A Title Loan Online?
We encourage you to apply for title loans online using our official website. All you need to do is initiate the process and fill in the necessary details. It is a simple method that won't consume much of your precious time. If you face any difficulty while filling out the form, we will assist you.2
How Long Does it Take to Get Money from a Title Loan?
As title loans are one of the easiest and quickest methods to get emergency cash, it usually takes one or two business days to get the money. Applying for online title loans can accelerate the whole process. You can get your money through money transfer, direct deposit, a mailed check, or you can visit a local MoneyGram. You can get money the way you wish to receive in any of the above forms. 2
Can I Keep My Car if I Get an Auto Equity Loan in Portland, OR?
Title loans are different in a myriad of ways. For those who are in search of quick cash that too with a small funding time 2, title loans are actually a great alternative.
Since you are getting a loan on the car title, you are free to use your vehicle. The lender only puts a lien on the title and doesn't need the vehicle. So, yes, you can keep driving your car if you get a loan.
Once you repay the loan, you become the sole owner of your vehicle and the lien title is removed.
What If I Have Bad Credit? Am I Still Eligible for a Title Loans in Portland Oregon?
Yes, you can get a loan with bad credit!1
Unlike a bank sanctioned loan, a title loan is especially beneficial for candidates who have poor credit or bad credit history. While such lenders (banks and other financial institutions) consider credit check a major factor in the lender's credit criteria, it is not that important when it comes to title loans.1
Although your credit will be checked, title loans provide flexibility eligibility criteria because car equity value is the primary deciding factor. Title loans are not like traditional credit check loans. If you have a bad credit score and wish to dodge payday loans, you can resort to car title loans.
How to Determine the Title Loan Value of Your Car?
5 Star Car Title Loans has a smooth and easy procedure to determine the loan value. A car title loan Portland offers is usually gauged on two parameters where credit history is not the sole determining factor.
These are the two are the main factors deciding your qualification for a title loan1:
Ability to Repay
One of the two primary contributing factors in qualifying for an auto title loan is your income that demonstrates your ability to repay. Monthly income plays a vital role while deciding whether the lender or lending partner will give the loan or not.
Therefore, those applying for a title loan need to have a steady monthly income to show that they can repay the loan.
You do not need to have a very high remuneration, you need just enough to show that you have a consistent flow of money to repay the title loan. It is an assessment of the applicant's potential to see if he can easily make the monthly payments to repay the loan.
Vehicle Equity value
As it is established that you are getting a loan on the vehicle title, the equity value on your vehicle is calculated. You need to provide these details to demonstrate your ability to repay.
Although your credit verification is not an issue, we still encourage consumers to take the loan amount based on their ability to pay.1
How Can I Repay My Title Loan in Portland, OR?
5 Star Car Title Loans extend easy, secure and fast repayment methods. We know that the weight of lingering debt can crush us and the sooner it goes away, the better one feels.
That is why we don't have any prepayment penalties. If you feel you can repay today, you can (that too, without any penalties)
Repaying title loans is as easy as applying for them. There are multitudes of platforms and ways which can help you in repaying the loan. You can make monthly payments via:
Online payment transfers
Credit/debit cards
Cash
Automated payments through bank account
Check
Money Order
It is to be noted that the candidates in Portland can easily repay the loan. The amount to be repaid will already be mentioned in the loan contract where the interest rate will also be determined.
Hence, your monthly payments will be based on three things:
Your loan amount
Interest rate
Loan duration
Is There a Prepayment Penalty On a Title Loan?
5 Star Car Title Loans levy no hidden fees. We know that one tries to pay early and clear off the debts as soon as possible. Therefore, we do not have a prepayment penalty.4
The normal repayment starts after 30 days and may extend up to 36 months (based on your loan amount, interest rates, loan duration). But you can pay early without any penalty or fees.4
For What Purposes Can Title Loans In Portland Oregon Be Used?
The title loans are intended primarily to help you for a number of personal reasons. These reasons can include an array of things. So, here are some of the things that you can do with title loans in Portland Oregon:
The title loans can help you in:
Paying your monthly rent
Making repairs to your family home
Paying off other debts
Paying fees to your lawyer (covering legal-expense or paying court-related costs)
Paying medical bills
Paying mortgage
Covering funeral expense
Advantages of Using 5 Star Car Title Loans
5 Star Car Title Loans puts incessant efforts to offer secure and fast services to the applicants. With 5 Star Car Title Loans, one can be assured of quality work.
The advantages of choosing us include:
Security
We understand that your information is yours only and therefore, we do not reveal it to any other party without your consent. Each and every detail—encompassing your basic information to the actual loan amount you received—is secure. Your information is safe with us.
Fast and easy2
We understand the gravity of the situation and the urgency of your needs, therefore, we try to keep our procedures simple, and comprehendible.
One can easily apply for title loans online by just filling out a simple form or if that consumes your time, you can call us anytime and our team will take it from there. The funding time will also be short 2.
The same goes for repayment. We offer convenient, fast and reliable methods in which one can repay the loan easily.4
Flexibility
We are very flexible when it comes to loan repayment. Usually, the repayment starts after 30 months but you can pay early or can extend the payment based on your financial situation. However, you need to understand that these terms should be discussed in the contract and loan agreement.
Open Communication
We reckon that one can get stuck in financial turmoil and it sometimes gets difficult to step out of it. And sometimes, applicants find it difficult to repay their loans.
In such cases, we encourage all to have open communication with our team so that we collectively find a way out. This will save you from entering a scenario that comes with payday loans.
Assistance
From the time you decide to connect with us to the time till you repay your loan, we will be assisting you throughout the journey. In case you stumble on doubt or don't quite understand anything, we will help you out.
So, are You in Urgent Need of Money?
If yes, 5 Star Car Title Loans can be of great assistance. You can apply online for auto title loans and receive money as you wish. Title loans can help you in covering up a wide variety of expenses ranging from your medical bills to legal fees. If you are in urgent need of money and have no time to waste, you can rely on title loans. Apply Now!