5 Star Car Title Loans Google Reviews:
When it come to title loans in San Francisco, I only have faith in one company - 5 Star.
Elizabeth Trippe
16:01 03 Jul 20
With a bad credit score, I felt hopeless about borrowing money. Then I heard about bad credit loans. My friend recommended 5 Star Car Title Loans, and true enough, they approved my application.
Georgina Salvatore
06:19 29 May 20
I went to San Franciso for a weekend but I didn't take nearly enough money with me. In a matter of minutes I got online and requested a cash for title loan.
Faith Sanderson
06:58 19 Mar 20
When I found out that I had enough car equity to use as loan collateral, I signed the contract for an online loan. It helped me so much.
Phillip Sheehan
11:50 17 Feb 20
Friendly service and sooooo much better than going to the DMV if you need your registration in a hurry. There's a small fee but imo it's better than waiting in line for 4 hours; I was in and out in 10 mins.
Aaron Kaspar
00:14 10 Jul 19
I was surprised to see how fast and easy the hole process was.kiara was very polite and very patient with me, she took her time and answered all my questions. I would defend recommend this company to my friends. thank Montana capital!
Hector Gallegos
01:01 08 Nov 18
About This Location
Tribeca Insurance Solutions provides registration services for 5 Star Car Title Loans customers. The store is located at 86 29th St, near the intersection with Tiffany Ave. If you live in San Francisco and in need of registration services, stop by Tribeca Insurance Solutions that works with 5 Star Car Title Loans in San Francisco. Tribeca Insurance Solutions provides our clients with unmatched customer service. 5 Star Car Title Loans does not issue loans at this location.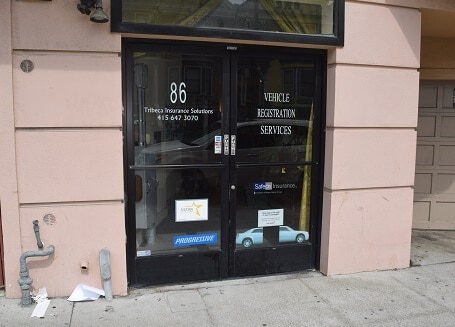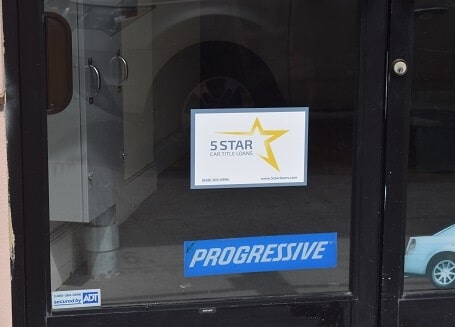 5 Star Car Title Loans in San Francisco
It can be really easy to get behind on your bills or payments that are due if you live in San Francisco. Rather than letting your bills pile up, you can submit an online car title loans application to us at 5 Star Car Title Loans in San Francisco.
How Can Auto Title Loans Help Me?
Auto title loans can also be called personal loans that you are able to apply for online. Anyone, with any credit history, can apply so long as they own their own private car. That pretty much means that if you have a car with your name on the title as the owner, then you can send us your request for auto title loans. We'll go over your information and determine if you can be approved for auto title loans. Don't hesitate to submit your application – do it today!
What Requirements Are There for California Title Loans?
The requirements for being approved for auto title loans are pretty basic. Since we use your car as security, it must have good value. Then we'll need to check that you meet our basic credit standards and some proof that you can pay back the loan. We'll want to see your ID and in some cases we might want a copy of your car insurance policy. If we need any other supporting documents, one of the agents at 5 Star Car Title Loans in San Francisco will be in contact with you.
Can Bad Credit Applicants Get Car Title Loans?
Anyone with any credit status can apply for auto title loans. It's possible to even get approval of bad credit loans the same day! Rather than basing our approval on your credit history, we use our own criteria for processing car title loans. Those include the worth of your car, you can repay the loan and fitting our basic credit criteria. Send in your application for bad credit loans to 5 Star Car Title Loans in San Francisco today!
When Do I Begin Paying My No Credit Check Loan?
The due date of your first payment is based on the date the contract is signed for no credit check loans. Your payment will be due 30 days after you sign. From there on after, your payments will be due every 30 days until completion of the title loan from 5 Star Car Title Loans in San Francisco.