5 Star Car Title Loans Google Reviews:
I just got a personal loan in San Jose yesterday. The process was done really quickly they have very few requirements from my experience. Great service thank you 5 star!!
ahmed korbin
07:46 30 Nov 20
I was scared I would not be approved for a loan due to my bad credit but they were able to set me up with no trouble at all. Thanks and much appreciated!
Ronaldo Bosco
10:58 19 Nov 20
I have bad credit and 5 star loans was able to help me out! Kudos to them!
Robert Alber
10:58 27 Oct 20
I'm so stressed with work, so I needed some breather. I took a quick loan at 5 Star Car Title Loans to fund my quick getaway.
CarlosJ Davis
13:21 14 Oct 20
Fast online title loan process. thanks.
Javier billingsly
00:17 06 Sep 20
This company is one of the only one that can approve me with my bad credit. I just call them now when I need money I never talk to my bank anymore they are so rude.
Jim A. Miramontes
15:30 30 Aug 20
I was losing hope, thinking I couldn't take a loan because of poor credit. Then my friend told me I could take one from 5 Star Car Title Loans. I went to their office and boom! They approved my application!
Alisha Cornette
11:49 30 May 20
All my friends in San Jose said they're taking their loans in 5 Star Car Title Loans after I gave them the recommendation.
Billy Turney
09:45 06 Apr 20
My wife works so hard that I wanted to take her away for a few days. It was well worth it to get a cash for title loan so we could leave San Jose for a few days.
Owen Pullman
10:02 13 Mar 20
With the money I got from a cash title loan I was able to cover the costs of a little get away for me and the wife. It was really nice to have that extra money.
Willard Mercer
04:13 11 Feb 20
I was a little worried the first time I applied for car title loans. I knew that they'd put their name on my car title until I finished paying it off. Now I know I can trust them at 5 Star Car Title Loans, and I won't hesitate to use them again.
Scott Prince
05:13 24 Dec 19
I'm a single mom and you can believe it when I say that every penny counts. When I ran into some expenses that I couldn't handle, I looked out at the driveway and saw my car sitting there. No way could I manage errands and schools without the car, so I didn't want to sell it. I thought I would have to sell it to get quick cash. The mom of one of

my kid's friend heard about my problems and suggested auto title loans to me. I didn't really know what they were, but I would do anything to get money and keep my car. It worked out just perfectly. I have the money to pay the monthly payments and I got the money I needed to cover my troubles.

read more
Jennifer Ogden
10:04 08 Nov 19
Wonderful job, was very nice and patient! Thank you for helping me keep my apartment!
Crys Bates
23:03 06 Nov 18
About This Location
Mayan Multi Services provides registration services for 5 Star Car Title Loans customers. The store is located at 3856 Monterey Rd, near the intersection with Rancho Dr. If you live in San Jose and in need of registration services, stop by Mayan Multi Services that works with 5 Star Car Title Loans in San Jose. Mayan Multi Services provides our clients with unmatched customer service. 5 Star Car Title Loans does not issue loans at this location.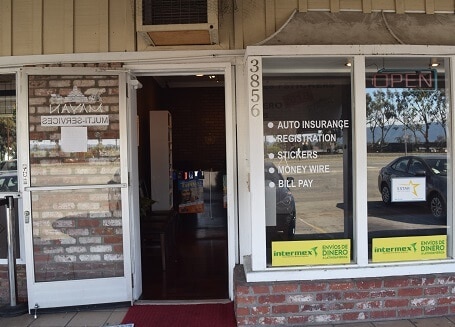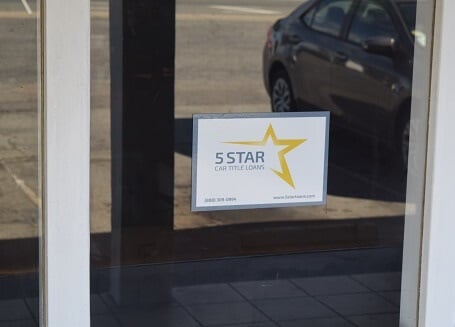 5 Star Car Title Loans in San Jose
San Jose is a beautiful city to live in. So much to do and to see, but if you're short on money it can be quite stressful. If you are looking for a way to get some extra money, try sending in an online car title loans application to 5 Star Car Title Loans in San Jose. You could be pleasantly surprised!
Can I Get Car Title Loans if My Title Comes from Nevada?
Go ahead and send us your information so we can check out how to help you with car title loans. We'll help you arrange your California title, and will process your car title loan while doing so! Send your online car title loan application to 5 Star Car Title Loans in San Jose.
Can You Help Me if My Registration is Overdue?
We'll begin by verifying that you own your vehicle so that we can approve you for an auto title loan. After that is confirmed, we will help you get a current registration from California. At 5 Star Car Title Loans in San Jose, we have vast experience in this area, so contact us today.
How Can I Be Approved for Bad Credit Loans?
The process for bad credit loans is the same as those for no credit check loans or regular California title loans. Your approval for bad credit loans is dependent mainly on the worth of a vehicle that you own. If the car has enough value, then we'll confirm that you have the means to pay us back and that you meet the basic credit criteria. In some instances, we will run a credit check, but whether you have bad credit or great credit, you can still be approved for bad credit loans the same day that you apply. Send us your online application for bad credit loans today and let's get started!
How High Are the Amounts of Auto Title Loans in California?
The highest amount of 5 Star Car Title Loans in California is $20,000. Our loans begin with a minimum of $2,600. It all depends on the car that you own and the criteria mentioned above.
Where Are the Title Loans Near Me?
There are many locations to get title loans in California, so there is most likely options for car title loans near you. Call our office at 5 Star Car Title Loans in San Jose to find the California locations near you: (408) 669-3932.