5 Star Car Title Loans Google Reviews:
Answers to all questions were very helpful, and the staff were very nice and helpful. Everyone was ready to do anything to help those who needed a loan.
Ronan Rocco
19:59 30 Jun 21
I had a really great experience at this location. The crew is very friendly and helpful. If you ever need a loan I highly recommend this place.
Tianna Pratt
18:04 30 Jun 21
My loan was processed professionally through them and I greatly appreciate that they were helpful and easy to talk to. I recommend this place and thank you again!
Jefferson Jeremiah
20:05 29 Jun 21
My mom met with a road accident and the medical expenses were coming in lacks. I was out of money and needed the same day loan. My friend suggested a Loan agency's same day loan. I applied for it, the process was very simple and I got money disbursed within few hours. 👍
Olivia Estradabxks
17:10 10 Jun 21
The whole staff is awesome and they process your application very quickly, and they are very professional. I have sent many people there and they all were very satisfied. This is the best company of secured loans for bad credit.
Michelle Petersonjnxd
06:38 08 Jun 21
The good thing about these loans are the light requirements and quick process. Make sure to pay it off fast and it's a great solution. Glad to have the money I needed!!
Jennifer Gould
01:34 10 Mar 21
5 Star Loans is the best! More power to your company.
Jeffry Marvel
12:25 18 Feb 21
I think this is a good place for an auto title loan. Everything is straightforward and easy. Give them a call you'll be happy you did so!
Brackett Tamar
09:59 12 Jan 21
I recommend this place for the good loan offers but mostly for the awesome employees who are always cheerful and nice to you. It makes the experience of borrowing money actually bearable..
Becker Ronald
10:13 22 Dec 20
Auto title loans do not look complicated anymore, thanks to 5 Star Car Title Loans.
Francesca Valenzuela
11:55 02 Sep 20
5 Star Car Title Loans is the best option here in San Jose.
Christina Williams
11:16 20 Jul 20
5 Star Car Title Loans San Jose has the friendliest staff in the whole wide world! I always enjoy processing my loans with them.
James Pearson
09:57 06 Apr 20
Once in a while I just get too far behind with payments or money I owe people. When that happens I apply for auto title loans. I would rather take out a loan than pay people late.
Chantel Wellborn
13:26 17 Mar 20
With a loan against my car I managed to get the money needed to help send my son off to college. Even though tuition was already taken care of, there were so many things we needed to buy him. I'm glad it was so easy to get that loan.
Jeremy Banks
04:18 11 Feb 20
emilye preciado
01:39 06 Nov 18
About This Location
Marleny Martinez Insurance Agency provides registration services for 5 Star Car Title Loans customers. The store is located at 1897 Alum Rock Avenue #25, near the intersection with McCreery Ave. If you live in San Jose and in need of registration services, stop by Marleny Martinez Insurance Agency that works with 5 Star Car Title Loans in San Jose. Marleny Martinez Insurance Agency provides our clients with unmatched customer service. 5 Star Car Title Loans does not issue loans at this location.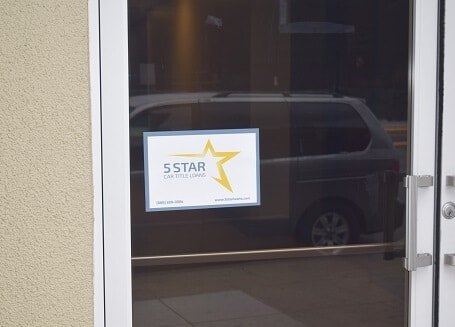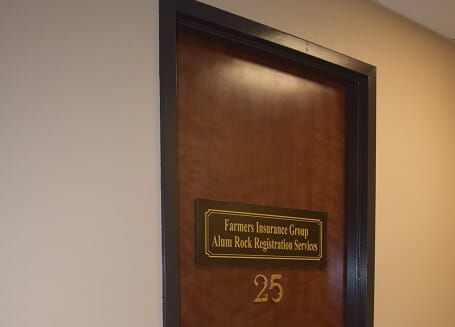 5 Star Car Title Loans in San Jose
Sometimes the residents of San Jose can get stuck with bills that are hard to pay or expenses that can't be covered. The good news is that anyone who owns a car in San Jose can apply for a fast personal loan from 5 Star Car Title Loans in San Jose.
What Are Car Title Loans?
You can think of car title loans as being fast personal loans that use your car as collateral. They are fast because you don't have to go anywhere to apply. You can simply send us your request through the internet. Send us an online car title loans application and we will check the value of your car. If the value is enough to use as collateral, you meet our credit specs and you can pay back the money, we will contact you to get the ball rolling. Let us help you today! For more information, contact 5 Star Car Title Loans in San Jose: (408) 709-7364.
Does My Credit Have to Be Great to Get Auto Title Loans in California?
There are many reasons that people can fall into the trap of a bad credit status, but that doesn't mean that you can't get auto title loans in California. In fact, after you send your online car title loans application to 5 Star Car Title Loans in San Jose, you could even get approval the same day! We'll check your car's value along with our other criteria and even if your credit is bad we can still process your auto title loan.
What Is the Lowest Title Loan I Can Get?
At 5 Star Car Title Loans in San Jose, we begin our auto title loans at $2,600. If your vehicle is especially valuable and you meet our credit specifications, you can even get more. To find out how much you qualify for, send us your auto title loan application today.
Do I Have to Pay a Prepayment Penalty on Car Title Loans?
When you want to repay auto title loans in California early, you do not have to pay a penalty to do so. We try to make payment of California title loans as easy as possible for our clients. And don't forget that there are no hidden fees with title loans from 5 Star Car Title Loans in San Jose. We are waiting for your application so we can help you with a fast loan.