5 Star Car Title Loans Google Reviews:
They worked around our goals and we ended up with an even better deal then we were expecting on the loan. Low rates and monthly payments. 10/10
Azaria Sebastian
12:16 27 Jun 21
This is the best organization you can take a credit from. I got installment loans for bad credit and says thanks to them, who assisted me with doing every one of the conventions needed to apply for the advance.
Katie Mccoy
20:59 28 May 21
Did think that their service would be so perfect but it was. From the moment you start the process until the moment you finish with everything you feel in control and in no stress what's so ever. Great job guys and thanks so much!!
Bryce Kern
05:14 10 Feb 21
I got the best quote here and the loan process was really easy you get your money fast and they were as nice as you'd expect
Kenneth Morris
09:29 14 Jan 21
Getting the title loan was easy and the loan agent I spoke with was very helpful and friendly. Thank you very much!
Carissa Bould
04:59 24 Dec 20
Very satisfied with the title loans service by 5 star loans! I give them 5 stars! Lol
Doris Bliss
11:09 16 Dec 20
Very satisfied with the title loans service by 5 star loans! I give them 5 stars! Lol
Salvador Smith
10:02 30 Nov 20
5 star is the best place for installment loans in San Jose! They were very professional in handling my loan contract. Friendly and finished the transaction fast which is more than I could as for.
Kaycee reedy
13:00 27 Nov 20
Got a loan on by bike now good fast process by 5 Star Loans. Would recommend to my bike buddies.
Clare Ebershoff
06:28 04 Nov 20
I had a very good experience dealing with 5 star loans today. Such professional representatives you don't see everyday. Kudos to them!
Robert Vick
10:40 23 Sep 20
The rep with 5 Star Car Title Loans helped me understand my contract for title loans. She is absolutely, the best.
Wayne Kerfoot
00:26 06 Sep 20
I just want to say thank you so very much for all your help in getting this finalised. You have been a great help. I also appreciate the quick responses of your customer support team and being so knowledgeable to be able to answer all of my questions regarding the procedure so promptly. This was such a smoother process than I imagined!!!!
Ora M. Lister
11:47 22 Aug 20
I'm glad I chose 5 Star Car Title Loans among all the car title loans in San Jose. All I had been good experiences.
James Parker
05:05 10 Jun 20
You all might think it's odd that a person living in San Jose without any income can still get approval for title loans online. Well if you think about it, it's not so strange. They have the title to my expensive car, so they're as sure as I am that I'm going to pay back the loan on time.
Jesus Ferreira
06:53 21 Mar 20
I thought I had enough money for everything I needed until the walls on my house started crumbling. I had to get a worker to come in and support them, which cost me a pretty penny. I got the money quickly using vehicle title loans.
Terry Hammond
12:53 17 Feb 20
If you own a bike and need money, why not get motorcycle title loans? Who has time to sit in a bank these days? These loans are fast and are all online!
Benjamin Alsop
05:39 09 Jan 20
5 Star car Title Loans offer the best title loan rates which isn't cheap!!
Mathieu Pelletier
06:24 19 Dec 19
I used to think you could only get personal loans from a bank, but that's just not true. I gave up on all that hassle and red tape by getting my loans online.
Austin Nolan
06:46 09 Dec 19
When I got a pay off title loan, I actually used the money to pay off all my bills. What a relief to only have one payment to remember each month.
Megan Kinard
07:17 09 Nov 19
This probably isn't something most people think about, but getting a quick loan if you have bad credit is sure hard to pull off. I don't think it was really my fault that my credit score was bad, but anyway, it was. I got into a bad situation where I needed money, and with my credit history I didn't even know who I could turn to. I fell into the hands of 5 Star Car Title Loans and boy am I glad I did! They took real good care of me and elped me get a bad credit loan. I'm so grateful for all their help.
Noe Clare
06:58 06 Nov 19
Recently I had some bad luck with health. I had been in the hospital for several weeks. Come to find out the expenses were waaay out of my pay levrl. I called 5 star, and not only did I get the money I needed but they were incredibly kind ad easy to deal with! No snags or hidden anything. If you need a loan now with no hassels. Call them immediately! !
Thomas Kennedy
20:10 11 Oct 16
Great Team in times of helping people. Gabriel Taub, the manager has been so helpful and accommodating in helping with my situation. This is now the 2nd time that I had transacted business with him and I always get a prompt, and professional assistance from his staff, even more so that SJ office is a satellite branch.Definitely, I will recommend to my friends.Thanks Gabriel and staff.
Professional Makeup Artist
02:40 26 Mar 16
The service was great. They answer all my questions and i was very happy that they were able to get me the loan.I highly recommended 5 start loan.They always try to the fullest to accommodate you so you can walk out as a satisfied customer.
Jose Cervantes
02:26 15 Jan 16
I had a very good experience and felt they were very open from the beginning. It was an easy, straightforward process and lasted less than one hour and I had over 7,000 dollars approved. I would recommend it to my friends.
Chris Harris
22:51 02 Apr 15
What a life saver! I needed a loan fast due to an emergency but I have to say at first I thought it would be a hassle and take forever until i visited 5 Star Loans. Nofar walked me through the process and made it easy for me. I walked out with money in my hand and drove away with my car. Thanks a bunch! 5 Star Loans San Jose,CA. I'll recommend you to everyone I know.
Mikel Tompson
04:17 27 Feb 15
Car Title Loans for Bad Credit Borrowers
Afraid you don't qualify for a car title loan because your credit's bad? Put that thought away. We may have the solution for you because sometimes we can offer credit for bad credit or no credit.
San Jose's very own 5 Star Car Title Loans is the ideal solution to a universal problem: how to get cash. Good credit / bad credit / self-employed / previous repossession? You may be driving the very answer to your cash crunch. Car title loans are based on the value of your car, along with your ability to pay and our credit criteria. We try to make our application process as simple and readable as we can.
**This location moved to: 9250 Reseda Blvd #2B, Northridge, California 91324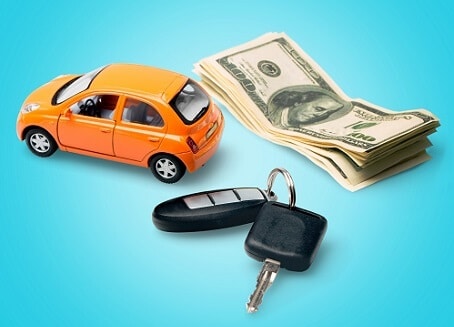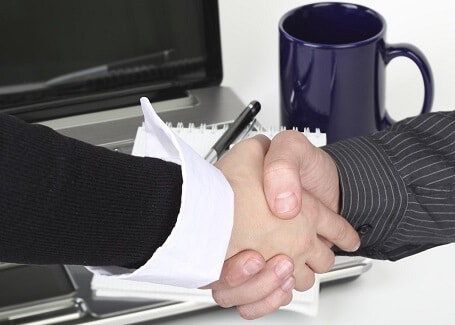 Auto Title Loans in San Jose, California.
5 Star Car Title Loans is your local title loans company in San Jose. We offer the possibility to apply for title loans to all the residents of San Jose who own cars with value and have the ability to pay, along with our criteria. Here at 5 Star Car Title Loans we aim to provide instant cash, which is why we've started a journey to add more branches across California.
Frequently Asked Questions:
1. Can you help with my past due registration?
Sometimes we can help you get a current registration. We'll just need to verify ownership of your vehicle. Then we'll help you take care of the registration issues. Get in touch with our agents for more information.
2. Can I apply for car title loans in San Jose with a salvaged title?
We accept salvaged titles at 5 Star Car Title Loans. Contact us so that an agent can give you all the details on how to do this.
3. How can I transfer the car title to my own name?
5 Star Car Title Loans are able to help you register your vehicle and bring your registration up to date. Speak with one of our agents, who will help you with the process.
4. If I'm still paying off my car, can I also receive a title loan in San Jose?
It's possible that we can help you get your vehicle paid off and also give you some extra cash. Give us a call so we can help you understand your options for getting car title loans while making payments.
How Car Title in San Jose Works?
Car Title Loans in San Jose – Online Service
Did you ever run into a situation where you were in desperate need for money and didn't know where to get it? In this day and age, it's very easy to get deep into debt in a short amount of time, but it's not so easy to find a way out. In today's society everything is fast paced. Our cash emergencies happen faster than ever and the reaction to them needs to be fast as well. Any number of things could go wrong that might wipe out your savings account and put you in the hole. It's pretty scary, for instance, if you get laid off from your job and you need to hit the streets to find more work. Even if you get hired back or if you find a new job, it could mean a period of time without money coming in.
How can you survive without a salary? You still have rent to pay, kids to feed and bills to pay. In other situations, total emergencies might come up and slap you in the face. Totally unexpected expenses so of course you're not prepared for them. These could be something as simple as replacing an appliance in your home, but how can you do that without money in your pocket? There are so many urgent needs that can arise, but 5 Star Car Title Loans* in San Jose is ready to try to assist you with your concern. We have a team of friendly and well qualified staff members who are just waiting to check if they can assist you with a personal loan.
Getting a title loan in an emergency shouldn't take an incredibly long time. We know that you need the money quickly, so we get right on your application. During our regular office hours, someone from our staff will go over your application and get back to you as soon as possible. If your application is approved, you could get cash ranging from $2600 and up to $20,000. Getting a car title loan may assist you cover your current emergency expenses.
Get the Cash & Keep Driving Your Car
Almost everyone has money problems now and again. Our caring staff can walk you through the steps needed to get you started. If you qualify for a loan and are approved by our team, they will put together a payment plan that will be comfortable to you. After you send in your online request, we will review your information. However, besides on our criteria and of course your ability to pay, the most important step in considering your loan approval is evaluating your car. When you send in your loan application or fill out the forms in our office, be sure to give us the details of your car. Since our decision is based on your ability to pay (based on our criteria) and your car's value, be sure the details are accurate. Be very precise about the number of miles your car has on the odometer, the year it was put on the road, the make and model and its overall condition. This is the info we'll use to evaluate your auto.
The loan amount that we offer you will be based on your ability to repay the loan and on how much your car is worth according to our criteria. It could be as little as $2,600 but it could be as much as $20,000. And best of all, you can drive your auto while you are making the timely monthly loan payments. The amount of the loan based on our criteria, your ability to pay and the market value of the vehicle that is acting as the security for the loan, but your car will remain in your possession and you can drive it just like before while making payments according to the contract. 5 Star Car Title Loans offers you San Jose's title loan service. Call us now: (408) 260 9971.
Trusted Money Lender in San Jose, CA
If your car is paid off, or almost paid off, why not apply for a title loan plan and put cash in your pocket? If you have paid off the car and the car title is in your name, then you might be able to qualify for a car title loan. With your name on the title and your ability to pay, you can apply for a car title loan in San Jose, CA. Either come into our office today (Mon-Fri: 9am – 7pm, Sat: 10am – 4pm) or apply for a car title loan online. For many people, car title loans are a good way to get cash for any need. 5 Star Car Title Loans – Car title loan in San Jose, offers you: Useful Information– Supplying you with updated details & data concerning.
5 Star Car Title Loans in San Jose Services:
Flexible – Opening Hours:
Mon-Fri: 9am – 7pm
Sat: 10am – 4pm
Sunday: Closed
Staff- Our caring staff can walk you through the few steps needed, from the beginning to the end.
Available – Phones manned and office open, online forms and customer service!
Cash for All Applicants
There is no need to stress. We aim to offer personal loans for applicants who own a car with value and can pay back the loan according to the contract we agree on and our criteria. That's right! You can have good credit or bad or no credit score and you can still send in your car title loan application. We understand that things can come up that give you a bad credit score, such as being between jobs for a period of time or some major expenses that were unexpected. But if you can arrive to one of our branches with your application for a title loan, we might be able to assist. You can have regular employment or be self-employed or you can have income from social security, disability, unemployment or retirement. The important thing is that you can repay the loan. As long as you are resident in the area and have a vehicle with a valid car title, you may be eligible for car title loans in San Jose. You have the option of applying either online or over the phone, the choice is yours. If you need a more flexible repayment schedule, we are open to negotiations to find the best solution for you. We will work together to try to give you the best solution to your need for urgent cash. So, How Do You Apply? Applying for auto title loans in San Jose – follow these few steps:
Submit an application over the phone or online via the web form:
Submit an application over the phone or online via the web form:
1. Send in your application online or visit our offices to submit your application.
2. We will review your ability to pay according to our criteria and evaluate the current market value of your car.
3. If you got our approval, according to our criteria, we will work out the terms and conditions of the loan payback.
4. You will then sign the documentation and we will become the new lien holder on the vehicle.
5. You get the cash and can drive off in your car.
5 Star Car Title Loans reserves the right to change the process according to the Company's requirements!