Title Loans in San Leandro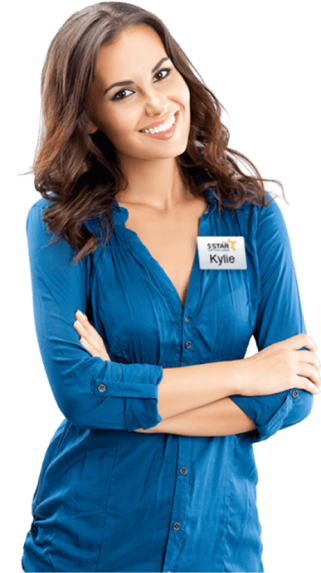 Customer Centered Service

Providing excellent customer service and a positive loan experience is 5 Star Title Loans top goal and we work tirelessly to make this happen for each and every customer.

Loans for Low Credit Score

We don't like turning away customers simply for having a bad credit score. We will work hard to get you a loan regardless of your bad credit.

Easy Application Process

We understand the urgency when getting a loan, so we offer simple options for applying. You can choose to apply either by phone or online.
Products

Car Title Loans

Payday Loans

Bad Credit Loans

Personal Loans

Online Title Loans

RV Title Loans

Process

Apply by phone or online

Complete all necessary requirements

Visit our local if needed

Get your money

Requirements

Car details

Personal details

Car title

Identification

References

Benefits

Keep driving your car

No prepayment penalties

No hidden fees

Quick funding

Personable service
5 Star Car Title Loans In San Leandro, California
While everyone loves to relax and go on a vacation at weekends, our tight bills and expenses usually don't allow us.
Planning a vacation while tackling house bills, and other expenses become a really big and hard task and create a lot of burden on our pocket.
While borrowing money from banks can be the first thought of many. Their long and hard process makes them an impractical option for short-term financial needs.
Luckily, 5 Star Car Title Loans are here for you to help with all your unexpected expenses and help you get some quick cash with minimum hassles and paperwork.
What Are Auto Title Loans?
Auto title loans are types of secured loans where the customers can collect some quick cash by using their car title as the collateral.1
These loans were primarily designed to help a person pay for their unexpected expenses, such as medical bills, monthly bills, etc.1 In title loans, the borrower can keep driving his car while paying back his monthly installments.
Generally, a title loan has a period of around one month or 30 days but it can be extended further on the basis of an applicant's eligibility and requirements.1
Car title loans are famous for other names such as :
Auto Equity Loans

Title Pawns

Pink Slip Loans

Vehicle Equity Loans

Vehicle Title Loans
Are Car Title Loans A Good Idea?
As opposed to traditional bank loans, title loans offer a simple and easy application process that allows borrowers to only submit a few documents to apply for the loan and also helps them to collect the loan amount on the same day.2
On the other hand, these loans have relaxed qualification criteria where the final credit decision is not entirely influenced by the credit history of the person.1
If you have bad credit history and looking for a viable option to fund yourself quickly, title loans are a great choice.1
How Do I Apply For Title Loans In San Leandro, CA?
At 5 Star Car Title Loans, We have created an effortless and simple loan application process where the people can apply and get their title loan approved in 3 easy steps:
Step 1: Go Online And Check Loan Eligibility
You can visit the official and dedicated web portal of 5 Star Car Title Loans and fill out an online application form to know your eligibility. You'll be required to fill in basic information about your car model, make ,brand, income, contact details, etc.
If you need any help or have any doubt, you can call on our dedicated phone number and the 5-star support team will provide you with immediate assistance.
Step 2: Apply And Send Your Documents
After you get the pre-approval by our team, we'll reach out to discuss the essential loan conditions and provide you with details of the terms such as the minimum loan amount you can get, interest rate and repayment plan, etc.1
Once you understand and agree, you need to send in a few documents to the 5-Star team which will be used to verify the credentials.
Step 3: Recieve The Money Into Your Account
Once information obtained from the national database checks out, your loan application will be processed and you can expect to get the money into your account within the same business day.2
Consumers can choose from various payment options to receive their title loan funds. Here are some of the most preferred methods by our customers:
Direct Deposit Into Bank Account

MoneyGram Transfer

By Mailed Check

At our participating stores
What Do You Need To Be Approved For Title Loans In San Leandro, CA?
If you are thinking of applying for an auto title loan in San Leandro, make sure that before you contact your lender you already satisfy these prerequisites:
You need to be at least 18 years or older while applying

You should have a lien free title registered in your name

You should be a resident of San Leandro, CA, and must have proper documents to support that.

You should have a reliable income source to afford the loan.
If you satisfy all the above conditions, you can call our team and apply for a title loan in San Leandro now.
Once you are pre-approved for the car title loan, your lender will then ask you to submit a few documents to verify your information.
Required Documents To Qualify For Car Title Loans in San Leandro, CA
1
Qualifying Car Title
You will be needed to show a clean and lien-free vehicle title registered in your name in order to apply for a title pawn.
Valid Government-Issued Photo ID
You can show your driver's licence (with a clear photograph) as proof of your identification and in case you don't have your licence with you, a passport can also work.
Proof of Income
While applying for a title loan, your lender will ask for a valid proof of income. Applicants can submit their previous month's payslips, bank statements, compensation letters, or other proof of alternate income.
Proof of Address In San Leandro, CA
You can submit your voter registration card, rental agreement, acceptable property tax slips, or utility bill slips as proof of your residence in the city.
Photos of the vehicle
At 5 Star Car Title Loans, we provide the option of virtual inspection where you don't have to visit anywhere and get an inspection done by clicking and mailing photographs of their vehicle from multiple angles to our loan team.
Several References
Although not all lenders may not ask for references, some do require you to submit 2–3 personal or professional references for verification purposes.
Can I Get Title Loans In San Leandro, CA if I'm Unemployed?
Yes, You can!1
The eligibility for car title loans in San Leandro is impacted by the following factors:1
Your ability to pay back the loan

The Equity and Value of Your Car
If you are unemployed but receive funds and earnings from other sources, you can present your bank statements and apply for a pink slip loan in the city.1
How To Repay My Car Title Loan in San Leandro?
Our whole application process has been carefully created keeping in mind the comfort and the convenience of our customers which also includes an easy way to repay your loan.
Customers can choose to repay their loans in 2 different ways:
Single Payment Option:

They can pay the whole pending amount in one go without any hassles by making a lump sum payment at the end of your repayment period.

Installment Options:

Customers can have a payment schedule created for them where they only have to make small payments at regular intervals.
Modes Of Title Loan Repayment
Applicants can select any of the below payment options to repay their California title loan comfortably.
Pay Via phone

Using Debit/credit card

Cash Payments at Participating stores

Online Payment Platforms

By Mailed Checks

MoneyGram Transfer
How Much Cash You Can Get With Car Title Loans In San Leandro, CA?
Auto title loans have looser eligibility criteria where the loan eligibility, interest rates, and minimum loan amount are calculated based on various factors including:-
Car's Equity
Market Value of the Car
Ability To Repay The Loan
Usually, people with higher income and a well-kept car can borrow higher amounts of loans. And at 5 Star Car Title Loans, customers may be able to access around 75% of their car market value.1
How Can I Get My Title Back Once I Repay My Title Loan In San Leandro, Ca?
Once you repay the title loan amount, you can get back your vehicle by following this simple and easy retrieval process. You can also contact our team who will assist you throughout the process.
Call Your Loan Representative
After completing the final payment, you need to call your agent and confirm the same. Make sure you check all the terms to ensure everything is settled.
Receive Your Vehicle Title
Once you have paid off your loan, the car loan company will sign your car title and will prompt you about the release of the title, and mail you your vehicle title.
Submit The Title To Nearest DMV
After the lender has taken their name off from the title, you have to visit the local DMV to complete the restoring process. Fill out the form and bring the following documents along:
Vehicle registration papers

A government-issued ID proof

Payment for the title transfer fees