5 Star Car Title Loans Google Reviews:
I was treated very professional and politely. I couldn't have asked for a better visit. The staff was definitely awesome.
Messiah Ariel
15:51 04 Jun 21
Love the folks that work here and provides the best loans for bad credit. I even have been with them for therefore a few years. I don't remember how long cause that's how long.
Crane Aiyana
14:27 26 May 21
If you need a car title loan these are the people to turn to. They are extremely professional and knowledgeable, and they work hard to help anyone in need. Thank you all!!
Younus Ali
06:33 12 Mar 21
My friend from called me today crying because she needed some cash, so I told her to get a loan from 5 Star Car Title Loans.
Michael Watterson
06:36 02 Feb 21
Good place to do business. They work well with their customers and are very communicative sending reminders for payments and such which is helpful.
Andrew V. Howell
07:51 25 Jan 21
I searched endlessly for a good lender in Santa Rosa and ended up choosing 5 Star because they had the best offer. Interest was ok and payments were reasonable. No complaints👍
Pablo Kory
11:24 07 Jan 21
Amazing people right here! If you need a title loan in Santa Rosa don't hesitate to call them. They helped my family and I to get the money we needed and we are so happy with the service.
Claire Mitchell
08:14 18 Dec 20
The team not only approved my car loan's request, but they also helped me with the registration process. I am highly satisfied with their services. Recommended!!!
Martha Thompson
00:33 29 Sep 20
5 Star Loans are by far the best option for car title loans in California! I had a few loans with them and it was a good experience every time!
Kali Birmingham
05:30 16 Sep 20
The rep who handled my car title loan is friendly and understanding. I appreciate her kind gesture.
Eric Dowd
11:33 02 Sep 20
This is one happy customer. I called them a few days ago asking how to get a loan with bad credit and they explained everything very well. The process was fast and easy and I had no issues at all!! Great service!
Thomas N. Powell
16:00 29 Aug 20
I needed to pay my friend the $3000 I owe her tomorrow. I still don't have the cash. I searched for title loans near me and found 5 Star Car Title Loans. I was able to repay my friend on time.
Paul Pointer
08:27 25 Aug 20
The car title loans in 5 Star Car Title Loans are simply the best. Aside from fats processing, they also don't shortchange the value of your car.
Peter Coleman
08:36 06 Apr 20
I think one of the best things about car title loans is that you can apply for them online. I don't have to stop my whole workday to take care of it.
Jake Quinn
07:47 12 Mar 20
Just as I was getting used to going around with no money and a stack of unpaid bills, my good friend told me about getting a cash for title loan. I'm so glad about the way that worked out that I want to tell everyone now!
Pamela Anderson
13:06 10 Feb 20
Personal loans aren't always so easy to come by. I asked my relatives for money first, but they all turned me down. Instead, I used my car as collateral and got an easy online loan. Who needs relatives???
Hugh Lindsey
05:35 24 Dec 19
I was just sure I wouldn't be able to get an auto title loan because I didn't finish paying my car off yet. Wrong! I did get money! I got what's called a pay off title loan. The loand company gave me enough money to pay off my vehicle AND still have cash left in my pocket.
Anne Powell
10:29 04 Dec 19
Nando Iñiguez
06:34 12 Jan 19
Matthew Sims
00:16 03 Nov 18
About This Location
Argos Insurance Services- West College provides registration services for 5 Star Car Title Loans customers. The store is located at 1000 West College Avenue, STE B, near the intersection with Clover Dr. If you live in Santa Rosa and in need of registration services, stop by Argos Insurance Services- West College that works with 5 Star Car Title Loans in Santa Rosa. Argos Insurance Services- West College provides our clients with unmatched customer service. 5 Star Car Title Loans does not issue loans at this location.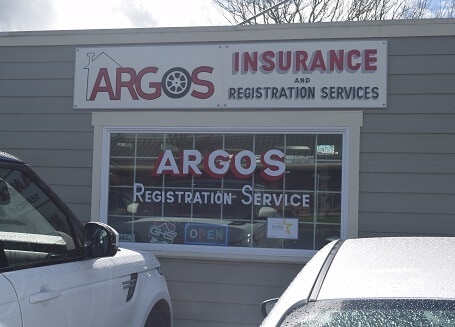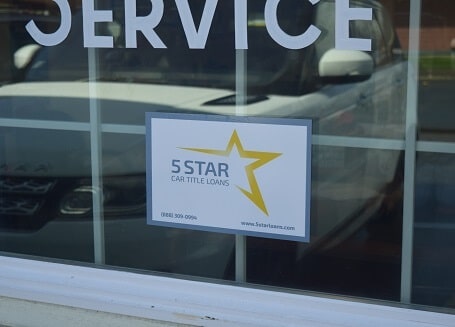 5 Star Car Title Loans in Santa Rosa
There are many times when people living in Santa Rosa need additional money to get by, but they don't know where to go to get it. Anyone who owns a car, no matter of their credit rating, can apply for a personal loan from 5 Star Car Title Loans in Santa Rosa.
What Are No Credit Check Loans?
As you probably know, if you go into a bank to ask for a fast personal loan the first thing they'll probably do is run a credit check on you. That's only one of the differences between 5 Star Car Title Loans in Santa Rosa and traditional banks. We are not so interested in your credit status, because we know how easy it is to get a bad credit rating. If necessary we will order a credit check, but it is not always needed. If you can meet our credit criteria, have a vehicle with good value and can make the loan payments, you might even be able to be approved for no credit check loans the same day!
Why Do People Say Auto Title Loans are Preferable to Payday Loans?
Well if you have any experience with payday loans, then you know that they're only used for short term loans. Besides being short term, such as two week loans, they are for small amounts of money. If you get to the end of the two weeks and you want another loan then they will begin your new loan all over again, so you'll feel like it's impossible to get it paid back. Auto title loans in California are easier to pay back because even though the amounts are higher, you get more time to pay. When you reach the end of your auto title loans contract, then your balance will be zero and you're totally good to go!
What Are the Amounts I Can Expect if Approved for California Title Loans?
Send us your car title loans online application so we can check out the car you own, your ability to repay the loan and how your financial situation stacks up against our credit requirements. If all is good, the minimum title loans amount is $2,600. But keep in mind that depending on your situation, you could get an amount as high as $20,000, which is the maximum.
If I'm Still Financing My Car, Can I Get a Loan?
Send in your title loans application to us at 5 Star Car Title Loans in Santa Rosa. We'll try to give you a title loan that will pay off your car and leave you with extra money!