Title Loans in Sherman Oaks, California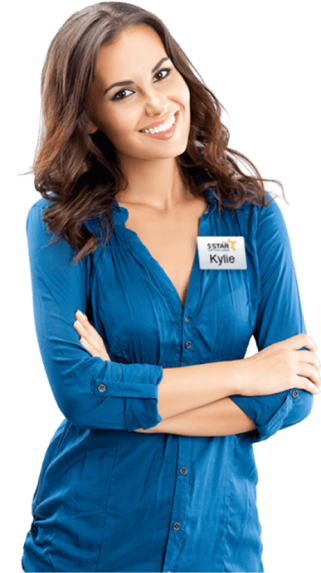 Customer Centered Service

Providing excellent customer service and a positive loan experience is 5 Star Title Loans top goal and we work tirelessly to make this happen for each and every customer.

Loans for Low Credit Score

We don't like turning away customers simply for having a bad credit score. We will work hard to get you a loan regardless of your bad credit.

Easy Application Process

We understand the urgency when getting a loan, so we offer simple options for applying. You can choose to apply either by phone or online.
Products

Car Title Loans

Payday Loans

Bad Credit Loans

Personal Loans

Online Title Loans

RV Title Loans

Process

Apply by phone or online

Complete all necessary requirements

Visit our local if needed

Get your money

Requirements

Car details

Personal details

Car title

Identification

References

Benefits

Keep driving your car

No prepayment penalties

No hidden fees

Quick funding

Personable service
5 Star Car Title Loans in Sherman Oaks, CA
Emergency expenses can arise and threaten your financial stability at any time. So, when you are dealing with any sudden expenses such as home repairs, car repairs, need marriage funds, or money for medical bills, getting car title loans in Sherman Oaks, CA could be the short-term solution you need.
5 Star Car Title Loans provides quick and convenient cash loans in Sherman Oaks for various household purposes. We provide a way to get fast money via car title loans that allow borrowers to arrange funds without having to temporarily sell their car.
Thus, whether you don't have the time to go through a conventional borrowing process or have bad credit, you can rely on our team to help you get through the financially tough times.
What is a Title Loan?
When you are under tremendous stress in managing finances, car title loans in Sherman Oaks, CA, can support you during financial hardships. Car title loans, also known as pink slip loans or auto equity loans are short-term loans given by third-party lenders based on the title of a vehicle.
These are unique solutions for quick money1, especially for those who have a poor credit score and find it challenging to borrow money from conventional money lending institutions.
A car title loan is given using the car's title as collateral.2  Thus, unlike other pawn loans, you don't need to submit your car to the lenders. Only the vehicle's title stays in the lender's possession while you can keep driving the vehicle throughout the loan term.4
It is crucial to know that if you make any default during the repayment, your vehicle can be acquired by the lenders. Thus, there is an inherent risk of losing your car if the loan is not paid. Thus, It is crucial to plan for repayment before opting for a title loan.4
How To Apply For a Title Loan Quickly?
The process for applying for a car title loan in Sherman Oaks, CA, at 5 Star Car Title Loans is not as complicated as bank loans.2 You don't have to go to the lenders directly to apply for a loan.
Instead, you can visit our website and fill out a simple online application form with your details to get started.
3 Simple Steps And Get Money In Your Hands!
Submit an Online Form
It may only take a few minutes to complete the application form2 and once applied you can sit back and relax while our team assesses your eligibility for the title loan.1
Upload Documents for Online Assessment
Our team may require a few documents such as the vehicle information obtained through car title, registration, insurance, and other documents. In addition, you may need to submit your ID proof, and residence proof, and demonstrate the ability to repay the loan.1
Get Money in Your Bank Account
You can get a quick conditional approval upon submitting your documents online if you meet the required eligibility criteria.1 And after document verification, the credit decision is made and you can receive money in just a business day within 24 hours of approval.2
What Will I Need To Qualify For a Title Loan in Sherman Oaks, CA?
There are a few prerequisites that you must fulfill to qualify for a title loan, such as the following:
Applicants need to be legal adults over 18 years of age or older
Applicants must have a steady income source (i.e., a salary, income from a business, pension, or rental income)
Applicants must have the original lien-free title and own the vehicle in their name
If you fulfill the key requirements, getting loan approval will become a smooth and easy process for you.2
Additionally, the following are the required documents you will need to provide when applying for the title loan to fulfill minimum loan requirements:
A valid government-issued driver's license, passport, or other photo ID

Rental Agreement, Utility bills, credit card bills, or other documents as proof of residency.

Proof of income, including bank statements, salary slips, business account statements, retirement fund, unemployment benefits, etc.

A qualifying Car Title, Registration, and Insurance documents on your name

Credit history (for documentation purposes)

Photos of the Car (including images of the odometer reading and VIN)

Valid references
You can submit these online and get the assessment quickly1 to know how much money you can get.
How Much Cash Can You Get With a Car Title Loan?
Generally, borrowers can get 25% to 50% of the value of the car as the title loan amount. However, at 5 Star Car Title Loans, you can borrow a sum of up to 75% of the vehicle's value in Sherman Oaks, CA.1
We have a quick assessment process where we consider various factors to determine your eligibility and how much cash you can expect to receive.1
We conduct an online inspection of the car based on the photos provided by you. Although you can also visit our store for an on-site vehicle inspection.
During the inspection, our team assesses the following:
Car's Physical Condition
Current Mileage Record
Make, Model, And Car Year
Any Damages
The detailed inspection allows our team to provide an accurate estimate of the vehicle's current market value to calculate the loan amount.1 For example, a well-functional and fairly new car can help you get your desired amount, whereas an old car may fetch a lower price.
How Much Time Will It Take To Get The Final Approval?
As our application process is completely online, it wouldn't take as long as it may take to get conventional loans in Sherman Oaks, CA.1 Once you submit the online application, it may take just 1-2 business days to get the conditional approval.2
However, if you want same-day quick cash, it is recommended to provide all the required valid documents timely to speed up the approval process. After the final approval, you can expect to receive the funds in a matter of hours within a minimum of 24 hours.2
We are dedicated to helping applicants get quick loan approval with minimum funding time in Sherman Oaks, so they can promptly deal with their financial situation. So, if you are financially struggling, call us at (888) 309 0994 for a consultation today!
Is There Any Limit on How Much Money I Can Borrow With Title Loans?
There is no specified minimum title loan amount as per the federal laws. Thus, you can borrow money for any amount ranging from a few hundred bucks to couple thousand dollars, depending on your car's value.1
Additionally, The interest rates can also vary based on the loan amount taken and the eligibility of the individual borrowers.
Thus, when you need immediate cash without a long loan process despite bad credit1, discuss your specific credit needs with our experienced loan agents at 5 Star Car Title Loans.
How Does The Repayment Process For a Title Loan Work?
The repayment process for title loans is pretty straightforward. Unlike payday loans, title loans don't necessarily have a rigid repayment process. Although the loan period is shorter, you don't have to pay the full loan amount in one go at the end of the loan term.
At 5 Star Car Title Loans, you can choose a flexible repayment schedule with manageable installments that fit your budget easily. Our team assists clients with devising a low payment plan they can easily clear with their next paycheck.4
You can repay conveniently via one of the following payment options:
You can make an online payment through our website payment portal.

You can send the payment via mail

You can use automatic payments through your bank

You can send a money order

You can also pay by phone by calling our team and paying from your debit/credit card
It is crucial to efficiently navigate through the repayment period to keep your car from being seized by the lenders. Thus, make sure the payments are done on or before the due date. We also encourage applicants to deposit early without any prepayment penalties.4
If there are any defaults during the repayment of the title loan, you can risk losing your vehicle. Thus, when you are considering getting a car title loan, it is best to have a repayment plan in advance.
Luckily, you can contact our team to discuss your loan requirements and have a customized repayment plan.
Does Repaying a Title Loan Timely Help Improve Credit Score?
Title Loans are usually given by third-party lenders who don't care much about the credit score. In addition, these lenders don't keep any national database of borrowers like banking firms. Thus, there's no positive or negative impact on your credit score.
However, if the debt is not repaid on time, the lenders may execute their right to take possession of the vehicle. As a result, your vehicle may be seized or the title can be sold to recover the loan amount. Thus, to avoid such instances, it becomes crucial to pay timely.4
When Should You Opt For a Title Loan In Sherman Oaks, CA?
Taking a title loan can be your last resort when you have tried all the other financing options but have been unable to get the required funds. It is the fastest way to get immediate funding when there are some short-term unavoidable expenses.1
For example, you can opt for a title loan in the following situations:
When you have t