5 Star Car Title Loans Google Reviews:
They were prompt in making sure your needs were met. Glad to have found such an amazing loan lenders near me. They helped me get loan with bad credit, they can help you too.
areille natailla
04:13 03 Jun 21
It's tough to go through financial hardships and not know where you can borrow that little extra cash you need... A friend told me about this Loans and I'm so lucky for this since they really saved me... Forever grateful for them!
clifton pittman
18:33 26 May 21
You can trust Urban CT Loans to be there when you go through emergencies and need some extra money. I have never been dissapointed with them.
chris underwood
18:28 26 May 21
I am very experienced with taking car title loans. Sadly I went through this process several times before. This time was the smoothest and easiest that I had. Thanks 5 star I really wanted to write a review you guys were just amazing!
Chantay Hobbs
05:12 07 Feb 21
Thank god 5 star title loans was there to help me out with the cash loan… you guys were awesome!😍
Charles July
08:10 02 Feb 21
I appreciated how they explained all the details I needed to know and made sure I got the loan that works best FOR ME! They offered good terms and it was all quick.
Perfect experience here I loved it!! I was so worried about the idea of title loans but they put me at ease right away. I appreciate all they've done and will come back for sure if I need it!!!
Mary Jenkins
11:58 28 Dec 20
Thanks for the great service I had a positive experience!👍
Walsh Carter
04:43 22 Dec 20
The 5 Star Car Title Loans in Stockton, has provided me a solution to my money problems.
Peter Cash
09:05 06 Sep 20
5 Star is always so helpful and friendly and I always look forward to doing business with them again. Best place to get a personal loan in Stockton I recommend!
Farrell Hollie
08:02 30 Aug 20
I need more funding for my startup. After comparing the car title loans in Stockton, I settled with 5 Star Car Title Loans.
Rick Garza
07:53 22 Jul 20
I was in a financial emergency and needed money on the same day. So, I got a title loan from 5 Star Car Title Loans.
Daren Galbraith
10:17 05 Apr 20
With cold weather coming on, I needed to do some insulation work on my house to keep utility bills down. I got the money and I'm ready for any weather now. Bring it on!
Megan Sharp
11:57 03 Mar 20
The loan agent sent me an offer for auto equity loans and I had my son look it over. He was really impressed at how they put in all the fees and rates up front with nothing hidden. And no prepayment fees either. I think it's one of the best ways to get extra money. They didn't even ask me why I needed it.
Crystal White
08:24 14 Feb 20
Jonathan was quick to respond to my needs for a title loan, he handle everything in a professional manner. Thank you Jonathan
Ron Arriola
23:10 01 Nov 18
About This Location
Central Valley Insurance Agency provides registration services for 5 Star Car Title Loans customers. The store is located at 1801 North Wilson Way, near the intersection with Bradford St. If you live in Stockton and in need of registration services, stop by Central Valley Insurance Agency that works with 5 Star Car Title Loans in Stockton. Central Valley Insurance Agency provides our clients with unmatched customer service. 5 Star Car Title Loans does not issue loans at this location.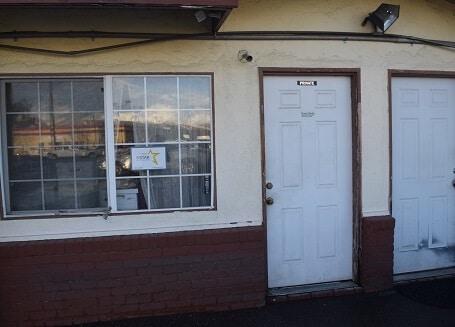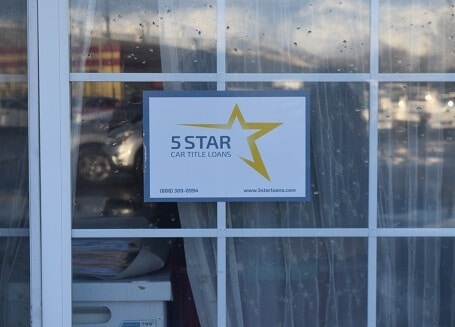 5 Star Car Title Loans in Stockton
Getting some extra money in your pocket in Stockton can be easier than you think if you own a private car. Car owners are eligible to send in an online car title loans application to 5 Star Car Title Loans in Stockton. Our minimum loans begin at $2,600.
If I Am Still Making Payments Towards My Car, Can I Still Apply for Auto Title Loans?
Sure, you can apply! Let's look at your car's details and discuss how we can work together. Hopefully, we can loan you enough money to allow you to pay off the last payments of your car's financing and also have some money to spend on other needs. Begin by sending your online application today. At 5 Star Car Title Loans in Stockton, we're waiting to hear from you.
What if I Need to Transfer My Car Title into My Own Name - Can You Help with This?
As a matter of fact, yes, we can help you! We have been doing this for others, so it will be simple for us to explain all the steps and help you get through them. Get in contact with 5 Star Car Title Loans in Stockton today for help with an up to date registration.
Some People Think that Auto Title Loans Are a Better Choice than Payday Loans. Why Is This?
There are many reasons to choose auto title loans, and one of those reasons is that you can get a higher loan with auto title loans. And then since they are higher, you get to take longer to pay them back. Instead of being for only two weeks, like the typical payday loan, they are for longer periods. When you reach the end of paying back auto title loans, you are totally finished with a zero balance. However, with payday loans if you want to take another one after two weeks, your payments begin all over again, making it very hard to ever finish off a payday loan. For more reasons, contact us at 5 Star Car Title Loans in Stockton.
Are There No Credit Check Loans Available for Applicants with Bad Credit?
Yes, no credit check loans, or bad credit loans, are available for people with a bad credit status or credit history, as long as they meet the credit criteria, which might include a credit check. At 5 Star Car Title Loans in Stockton, we also take into account such factors as the value of your car and if you can repay the loan. Send your application to 5 Star Car Title Loans in Stockton.