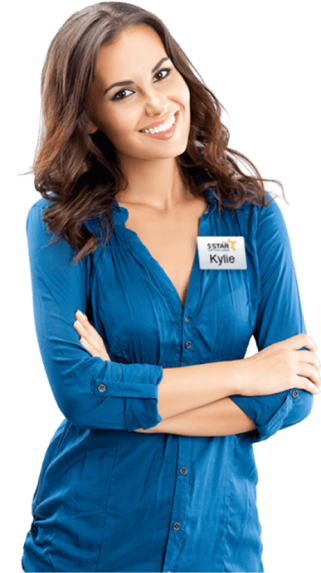 Customer Centered Service

Providing excellent customer service and a positive loan experience is 5 Star Title Loans top goal and we work tirelessly to make this happen for each and every customer.

Loans for Low Credit Score

We don't like turning away customers simply for having a bad credit score. We will work hard to get you a loan regardless of your bad credit.

Easy Application Process

We understand the urgency when getting a loan, so we offer simple options for applying. You can choose to apply either by phone or online.
Products

Car Title Loans

Payday Loans

Bad Credit Loans

Personal Loans

Online Title Loans

RV Title Loans

Process

Apply by phone or online

Complete all necessary requirements

Visit our local if needed

Get your money

Requirements

Car details

Personal details

Car title

Identification

References

Benefits

Keep driving your car

No prepayment penalties

No hidden fees

Quick funding

Personable service
5 Star Car Title Loans in Stockton, CA
Occasionally, we all encounter situations where we get burdened with a myriad of expenses and our funds start running low. At such times, we try to get external help and borrow money from big financial institutions. But money from such big premises can keep you waiting for weeks and months.
Therefore, you have to search for alternate options that would help you get money in, as short as, one business day.2 You do not have to go above and beyond to find the right option when you can easily get a car title loan in Stockton, CA!1
5 Star Car Title Loans offer title loans for those who need emergency cash. We extend a simple and easy procedure.1 Keep reading to know more about car title loans in Stockton.
What is a Car Title Loan?
Car title loans are secured loans that are backed by collateral. A car title loan is a short term loan given against your vehicle's title.1
So, if you own a vehicle, you can put the vehicle's title as collateral and get money from the lender. The lender puts a lien on your title and gives you a loan (the amount of which is based on different factors). Once your loan approved you can take your money and keep driving your car.1
For What Purposes Can I Use Car Title Loans in Stockton?
Title loans are usually given for personal or household purposes. Loan proceeds from title loans can be used for any emergency but they are intended primarily for your personal and household reasons.1
There are a few areas where you can use your title loan money and these include:1
Medical Bills
Travel Expenses
Funeral Costs
House repair/renovation
Applying Online for Car Title Loans in Stockton, CA
5 Star Car Title Loans extends a completely online process for getting title loans in Stockton. Just a few clicks, and you can get your money in no time!1
It will only take three short steps to apply online and complete the loan application:
Step 1: Fill out an online form
The first step towards getting your title loan in Stockton is by filling out a little form on the official website of 5 Star Car Title Loans in Stockton. You will be asked to share your personal details such as name, contact number and address along with details of your car.
You will get conditional approval and a rough estimate of what your loan amount will be.1
If you do not wish to fill out the online form, you can contact our team and they will help you.1
Step 2: Submit Documents
Once you have completed the online application and got pre-approved for the loan, a loan agent will get in touch with you and give you a list of all the required documents that you would need to submit. You can either submit the scanned copies via an online portal or you can visit the nearest branch of 5 Star Car Title Loans in Stockton.1
Step 3: Get your money!
After submission of the documents, our team will verify the information obtained and they will get back to you with final approval. We will thereby share the details related to the minimum loan amount, interest rates, APR, payment plan, etc.1
This information will be incorporated in a loan agreement upon signing which you will get your money!2 We encourage you to read all the terms and conditions carefully before signing any contract. You can ask us any question and we will be glad to help you.
What Documents are Required to Get a Car Title Loan in Stockton, CA?
The requirements for car title loans vary from one state to another. Hence, it is very important to first know what documents are required.1
In order to get a title loan in Stockton, CA, you need to have the following documents:
Qualifying title for the car
The foremost important document to have while getting a title loan is a qualifying title. You must have a clean, lien-free car title in your name.1
Proof of residence
Having a California residential proof is essential in getting a title loan. For this, you can show your utility bills or your mortgage/rent agreement.1
Proof of income
Proof of income is vital to demonstrate the ability to repay. You must give your monthly income proof that can include pay stubs and bank statements.1
Photos of the car
You need to provide recent photos of your car with odometer readings.1
Government-issued photo ID
Another required document is a government-issued photo ID such as a driver's license, US passport, or a California state ID.1
Can I Apply If I Have Bad Credit?
Bad credit is nothing to be worried about while getting title loans. Car title loans bring an array of benefits along, and having lenient credit criteria is one of them.1 While payday loans and personal loans require a hard credit check, a title loan usually doesn't need one.1
There are some instances where a credit check is needed but that is also a soft credit check that does not have much impact.1 So, it is safe to say that you may get a title loan even if you have a bad credit history because title loans are determined by different factors.1
Out of those factors, the following are majorly considered for auto title loans:1
Ability to repay
The ability to repay is demonstrated by your monthly income. That is why a proof of income is necessary for getting a title loan.1
Car's equity value
The equity left in your vehicle is another deciding factor for a title loan. The more the equity and income, the more the loan amount.1
So, for all those with bad credit, wondering if they can get a title loan, the answer is yes! If other conditions check out, you may get a title loan.1
How Much Can You Get from your Title Loan?
As mentioned before, a title loan is determined by various factors. You may get money upto 75% value of your car's equity. However, it is not the only factor; the money you will get is based on the following factors:1
Your income
Ability to repay
Car's equity value
These factors are clubbed and then the amount for the minimum loan is calculated.1
What Document is Considered as a Proof of Income in Stockton, California?
It has been already established that having proof of income is extremely important in getting car title loans. Therefore, one needs to know which documents can suffice for the same.
Income proof can be any document that shows how much you earn.1
So, in Stockton, CA, the following are considered as proofs of income:1
Pay Stubs
Social Security statements
Bank statements
Workers' compensation letter
Tax returns
Disability payments
Can I Keep Driving My Car After Getting an Auto Title Loan?
So, for those wondering, the answer is yes.1
While other lenders' stance on this topic is debatable, we allow all the borrowers to take the money and keep driving their car as long as they keep making the monthly payments on time.4
Is There A Prepayment Penalty on Car Title Loans?
5 Star Car Title Loans believes in maintaining transparency throughout the loan process. We encourage you to carefully read all the guidelines before starting anything.
We wish to inform you that we do not charge any kind of hidden fees and we do not levy any prepayment penalties if you decide to pay off the loan earlier than the dictated time frame.4
We understand that paying off a debt can become daunting and the sooner one completes this task, the better. Consequently, we allow you to repay your loan earlier than the given time.4
How Can I Receive my Auto Title Loan Money in Stockton, California?
We understand that different people prefer different methods of funding. Therefore, we have put forth a range of alternatives. You can opt out of the one that seems convenient to you.
The various options to get your money include:1
MoneyGram
Direct Deposit
Mailed Check
Pick Up at Participating store
Receive by check
How Fast Can I Get Money with 5 Star Car Title Loans in Stockton?
If you have qualified for a title loan and have completed all the formalities, you can get instant cash in about 24 hours.2 The funding time can vary depending on your application. If our team finds a missing piece of information or there arise some discrepancies, it can be more than a day.2
Rest assured, your money will be with you in one of two business days.2
How Can Title Loans be Repaid in Stockton, California?
Title loans are easy to get and easy to repay.1 You do not need to worry about standing in long queues to make the monthly instalments; it can be done easily.4
You can repay your loan via:
Mobile Application
Credit/debit card
Direct Deposit
Mailed Check
Nearest participating location
Please note that the first instalment has to be made after thirty days of getting a loan. However, we advance a time extension that may range from a year up to three years.4
5 Star Car Title Loans: Easy, Fast, and Convenient Auto Title Loans in Stockton
We offer title loans that are quick, easy and convenient (but not limited to these). There are miscellaneous advantages that come along with and they include:
Continuous assistance1
Quick cash2
Completely online process1
No hidden fees1
No prepayment penalties4
Extended repayment time4
No long queues1
Getting title loans should be easier than getting payday loans & personal loans in Stockton. Since the eligibility criteria are not as rigid, anyone can apply for title loans.1 And if someone is still circling with questions, feel free to contact us.1
So, Do You Need Fast Cash?
On the off chance that you are in a financial emergency and wish to get a loan at a short notice, you can apply online for a title loan.2 No matter what your credit score is, you may get a quick cash loan with 5 Star Car Title Loans.
Don't wait, apply online for a title loan or feel free to call us; we will be happy to help!1