5 Star Car Title Loans Google Reviews:
Our family went from some days filled with trepidation to the thought of this option. Thankfully we met Alex who not only fully advised of us the process but who just listened & cared. Alex was professional & cslm as well as honest & knowledgeable!While we will pay it off quickly, it did save the day!Alex is my recommended rep!A lot of places can be shady, this was a last resort but worked well & the people were all great!
Bryn Barton
19:26 28 Jul 18
About This Location
E.L. Auto Registration provides registration services for 5 Star Car Title Loans customers. The store is located at 8731 1/2 Lankershim Blvd Unit F, near the intersection with Telfair Ave. If you live in Sun Valley and in need of registration services, stop by E.L. Auto Registration that works with 5 Star Car Title Loans in Sun Valley. E.L. Auto Registration provides our clients with unmatched customer service. 5 Star Car Title Loans does not issue loans at this location.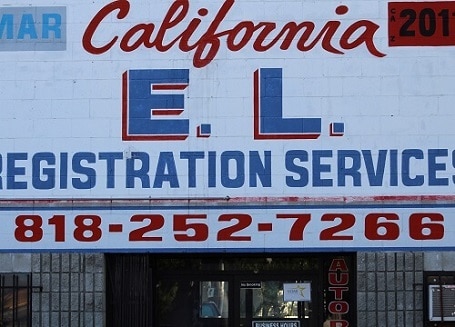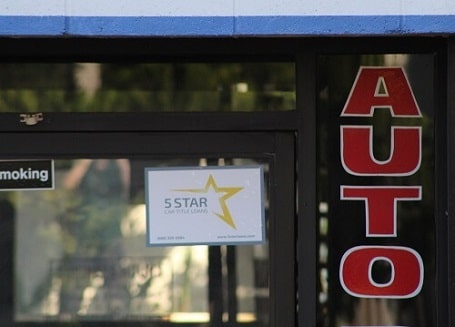 Sun Valley, California
It used to be hard to get from northern California to the southern climes. In particular transportation of agricultural and manufacturing goods was difficult. Until the railroad came, that is. In 1876 the Southern Pacific Railroad was built through the eastern part of the San Fernando Valley in a north/south direction. When Sun Valley was first named, it was "Roberts" after the owner of the local general store. Years later the residents changed the name to "Roscoe". That name stuck until 1950 when the current name of Sun Valley was seen to be more descriptive of the sunny city.
Quick Cash Loans in Sun Valley
If you're going through a rough time and could use some extra cash, reaching out to 5 Star Car Title Loans in Sun Valley might be a solution for you. If you own a car, then we can use its current value as collateral for a quick cash loan. You can use the money for anything you need, such as an urgent purchase, paying back old debts, taking a trip or for putting food on the table until your next check arrives. Just send us your details on the form that is below.
Qualifying for Loans at 5 Star Car Title Loans in Sun Valley, CA
If you've had credit problems and your rating is low, you can still go ahead and apply for a loan from 5 Star Car Title Loans in Sun Valley. When we check for eligibility, we want to know if your car has an adequate value to be used as security, if you have the ability to be able to send us the loan payments and if you fit into our credit requirements. It does not necessarily depend on your credit score or your credit history. Go ahead and apply for a car title loan and if we can pre-qualify you, we will contact you to set up a meeting.
Your Car Stays with You
If you qualify for a loan from 5 Star Car Title Loans in Sun Valley, we do not need to take your car. To secure the loan, we will use your car title and become your vehicle's lien holder. While you are making timely payments according to the contract, nothing happens with your car – it's yours! When the contract is complete you will be issued a new car title in your own name. Apply online anytime.