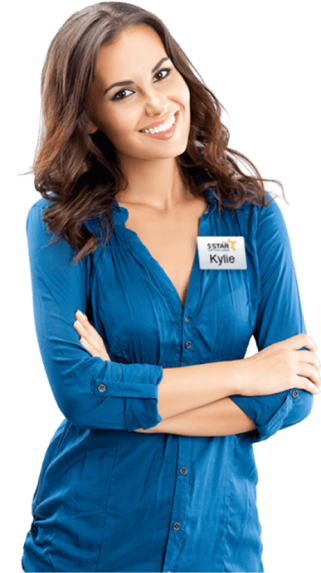 Customer Centered Service

Providing excellent customer service and a positive loan experience is 5 Star Title Loans top goal and we work tirelessly to make this happen for each and every customer.

Loans for Low Credit Score

We don't like turning away customers simply for having a bad credit score. We will work hard to get you a loan regardless of your bad credit.

Easy Application Process

We understand the urgency when getting a loan, so we offer simple options for applying. You can choose to apply either by phone or online.
Products

Car Title Loans

Payday Loans

Bad Credit Loans

Personal Loans

Online Title Loans

RV Title Loans

Process

Apply by phone or online

Complete all necessary requirements

Visit our local if needed

Get your money

Requirements

Car details

Personal details

Car title

Identification

References

Benefits

Keep driving your car

No prepayment penalties

No hidden fees

Quick funding

Personable service
5 Star Car Title Loans in Tacoma, Washington
When you need immediate cash for small household expenses or unexpected financial emergencies, you may need to borrow money. However, banks and credit unions may not easily provide instant personal loans for your short-term needs. 
In such situations, many turn to family and friends. But if they cannot help either, getting a car title loan might be your only hope. Auto title loans are mostly the last resort for people with low or bad credit. They provide a quick loan against your car's value.
At 5 Star Car Title Loans, we offer fast car title loans across Tacoma, WA, and other locations across the U.S. The loan is granted based on a lien on your car's title. Thus, you can get the money to pay your bills without much delay.1
What Does It Mean When You Use Your Car's Title As Collateral For A Loan?
A car title loan, auto title loan, or pink slip loan is a secured short-term loan. Unlike payday or service student loans, it is a secured loan that uses the vehicle's title as collateral giving lenders a lien on the vehicle's ownership. 
As the car's title works as collateral there's no need to part with your vehicle. Thus, the original owners can keep the car in their possession and use it as they desire. However, they must pay regular installments on time to keep the vehicle from being seized.4 
It is one of the few types of loans that don't require any significant credit check. In this case, the essential factor for approval is your ability to repay the loan amount. Thus, even if you have a bad credit history, you can still get approved.1
What is a lien-free car title?
Having a lien-free title is one of the primary conditions for obtaining a pink slip loan. The lien-free car title is proof that you have 100% ownership of the vehicle legally. 
Being lien-free means that the car has been paid off and there is no outstanding debt against the vehicle. It also signifies that there are no liens on the title by any other third-party lenders.
How Many Steps Are There To Get My Loan?
You don't need to undergo a lengthy approval process to get the loan proceeds. You can get your title loan in Tacoma in just 3 simple steps!2
1) Submit An Online Application
You don't need to visit the store to apply for our title loans. 5 Star Car Title Loans has a quick online loan process. Thus, you can fill out the form and provide the required details to get the process started in less than 5 minutes2.
2) Submit The Documents
Next, you need to upload all the documents required by the lenders to know your eligibility. Our team will assess them and provide a conditional approval pending review of documents if you meet the qualifying criteria.2
3) Get Approval and Collect Your Money!
Once the documents have been verified and you get the final approval, you can expect to receive the loan proceeds in your bank account within 1 business day.2 We ensure that it doesn't take more than 24 hours for the funds to be released.2
What are the Prerequisites to Apply for Title Loans in Tacoma?
If you are considering getting a title loan in Tacoma, you should know the following prerequisites you need to fulfill for quick loan approval:
You must have sole ownership of the vehicle's title. If the title isn't under your name, you should get the title transferred to your name before applying.

You should be of legal age and have a valid driver's license or other government-issued ID to meet the minimum loan eligibility requirements.

You must have a decent income from a job or alternative income sources to repay the auto title loans timely.

You may or may not be eligible for a title loan if you have a salvaged car title. In that case, it is best to consult with our loan officers to know if you are eligible to apply for a title loan.
Reach out to our experts at (888) 309 0994 for a consultation today!
What Documents Are Required To Apply For a Title Loan Online?
You can get conditional approval for the title loans by submitting the following necessary documents with your online title loan application:  
Car Title Certificate
You need to prove that the vehicle you want to get a title loan for is registered under your name. Thus, you will need to upload the original car title's photo or scanned copy for online assessment. 
Proof of Identity
When applying for title loans, you will also need to submit your government-issued identity documents such as your Driver's license, ID Card, or passport1. These are required to prove that you can legally own a vehicle and for loan processing purposes.
Residence Proof
You will also need to provide additional documents such as utility bills, rental agreements, or mortgage documents as proof of residence. It is required as the laws regarding acquiring title loans may vary depending on the location.
Income Verification
It is the most crucial step as the lenders are interested in assessing the borrower's ability to pay. Thus, you will need to submit your bank statements, tax records, pay stubs, business financial documents, or proof of any alternative income sources. 
Pictures of the vehicle
The condition of the vehicle is a key factor in determining how much cash you can get from a title loan. However, you can get an online inspection from our team by simply uploading pictures of your car with our application form, skipping the in-person inspection.
What can you use funds from auto title loans for?
Title loans can be used for varied purposes including dealing with:
Sudden home repairs

Unexpected medical expenses

Paying monthly rent 

Making other loan payments 

Household purposes

Small business expenses

Car repair and maintenance

Funding a vacation, holiday trip, or special events
And many other types of financial emergencies!
So, whether you are a hundred bucks short or require a significant amount of money, you can get extra cash with 5 Star Car Title Loans.1 In the short run, getting a title loan can help reduce your stress level.
Thus, if you are interested in getting an auto title loan in Tacoma, simply apply online from the 5 Star Car Title Loans website or call us at  (888) 309 0994 to schedule a free consultation!
Can I get a title loan if I'm unemployed?
Yes, you can2!
Although you must provide income proof to get a title loan in Tacoma, even if you are unemployed, you can still apply for a title loan1. For this, you need to submit documentation showing an alternate source of income.
For example, if you are retired you can show the proof of annuity, pension, SSA, or other account statements. 
If you have any other sources of income such as rental income from your property, or you are self-employed, you can provide the tax records and financial documents of your business as proof of income.
Do you have a poor credit history? Get fast cash with an Auto Title Loan in Tacoma, WA!
If you are afraid of getting rejected due to bad credit history, you can still get loan approval for a title loan. Unlike a traditional personal loan, it is easier and faster to obtain these short-term pink slip loans. They don't require a long credit check or lengthy documentation.2 
These are small-dollar loans that can be obtained during an emergency for fast money.2 As long as you can meet the minimum eligibility, despite bad credit, you can obtain a quick title loan for your immediate monetary needs.
However, the interest rates may be a bit higher than banks as well as a shorter loan term. Thus, our team at 5 Star Car Title Loans provides title loans offer with flexible repayment schedule and convenient installment plan for customers. 
We specialize in providing customized short-term financial solutions for customers with low credit. Therefore, if you are in a tight spot, you can consult with a loan agent at (888) 309 0994 to discuss your loan requirements today!
Advantages of Getting a Cash Title Loan at 5 Star Car Title Loans in Tacoma
Title Loans can be a great alternative when traditional bank loans and borrowing from friends and relatives aren't viable. So, whenever you decide to get a title loan in the U.S., you can rely on our team at 5 Star Car Title Loans.
Our team would be happy to provide reliable financial assistance, and tackle your monetary difficulties quickly! Check out the following benefits of choosing our title loans services:
Fast and Efficient Process2
The loan process for a document assessment and conditional approval of the loans at 5 Star Car Title Loans is completely online. Thus, you won't have to visit our store or wait in lines to get the title loan. 
Simply fill out our online application form and our customer service representative will reach out to you. In addition, you can get loan approval as quickly as 1-2 business days2 by timely submitting all the required documents.
Quality Customer Services
We pride ourselves on providing customer service. Our customer support team is here to answer all your queries and we try our best. Car title loans officers at 5 Star Car Title Loans are always ready to guide you throughout the process, every step of the way. 
No Prepayment Penalties 
We know many people feel burdened by debt and want to clear away their loans faster. Thus, we do not have any prepayment penalties if you want to pay early.4  We encourage customers to pay installments whenever funds are available to regain their auto title ownership sooner.
Bad cred