About This Location
Vasquez Services provides registration services for 5 Star Car Title Loans customers. The store is located at 62 E 11th St, near the intersection with E St. If you live in Tracy and in need of registration services, stop by Vasquez Services that works with 5 Star Car Title Loans in Tracy. Vasquez Services provides our clients with unmatched customer service. 5 Star Car Title Loans does not issue loans at this location.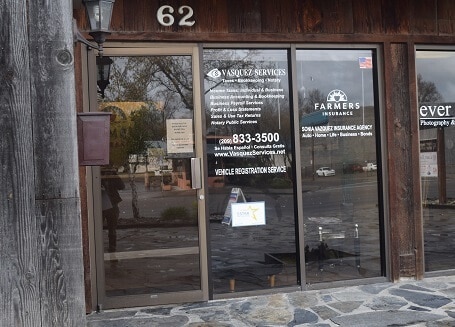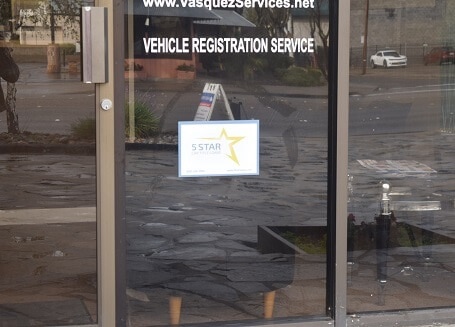 5 Star Car Title Loans in Tracy
Applying for extra money in Tracy, California can be a simple task for anyone owning a car. Car owners are welcome to send in online applications for car title loans to 5 Star Car Title Loans in Tracy. You'll enjoy our quick and professional response!
Should I Apply for Auto Title Loans if My Car is Financed?
If you haven't finished paying your car payments, you can still send your application for a car title loan to us at 5 Star Car Title Loans in Tracy. We might be able to supply you with an auto title loan large enough to cover your remaining payments. With any money left over, you can buy items you need or finish off some other payments.
Are There Basic Loan Requirements When Applying for Car Title Loans in California?
Our car title loan requirements are pretty simple. You'll need to be able to provide us with a car title and your ID. Also, show us proof that you can pay the monthly payments, such as an accounting of all income and expenses for the month. In some cases, we may ask to see your car insurance policy or other documents. Get started today by sending your online car title loan application to 5 Star Car Title Loans in Tracy.
Can You Help Me Get the Title Transferred into My Name?
Let us help you get your car registered so you can get a current registration. We've helped many of our customers get their cars registered and would be happy to help you. Contact us at 5 Star Car Title Loans in Tracy to see how our agents can help you.
What Is the Minimum and Maximum Amounts I Can Borrow?
The minimum amount of California title loans is $2,600. Depending on your car's value and other criteria, you could be eligible for the maximum title loans, which is $20,000. At 5 Star Car Title Loans in Tracy, we take every request seriously.
Where Are the California Title Loans Locations Near Me?
To find the California location near you, have a look at our website. You can also call us at 5 Star Car Title Loans in Tracy and we will help you find the nearest title loan location. There are many California title loans locations throughout the state, so finding car title loans near you will not be a problem.