Title Loans in Union City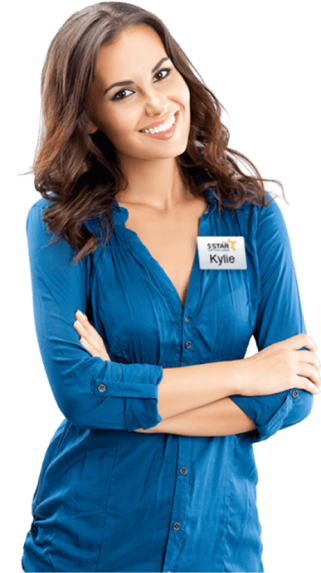 Customer Centered Service

Providing excellent customer service and a positive loan experience is 5 Star Title Loans top goal and we work tirelessly to make this happen for each and every customer.

Loans for Low Credit Score

We don't like turning away customers simply for having a bad credit score. We will work hard to get you a loan regardless of your bad credit.

Easy Application Process

We understand the urgency when getting a loan, so we offer simple options for applying. You can choose to apply either by phone or online.
Products

Car Title Loans

Payday Loans

Bad Credit Loans

Personal Loans

Online Title Loans

RV Title Loans

Process

Apply by phone or online

Complete all necessary requirements

Visit our local if needed

Get your money

Requirements

Car details

Personal details

Car title

Identification

References

Benefits

Keep driving your car

No prepayment penalties

No hidden fees

Quick funding

Personable service
5 Star Car Title Loans in Union City, CA
We all generally have a long list of expenses in hand when we plan our whole month. While with the cash currently in hand, it may seem possible to sail smoothly through the month, an unanticipated bill can impact our planning and throw our budget off track.
In such a crisis, the people of Union City are left with the option of borrowing money. And the most common way of borrowing money is getting a bank loan. However, it is not one of the easiest options; there are weeks and months for getting loan approval.
To get emergency cash, the ideal way is to apply for short-term loans such as title loans or payday loans. While payday loans have a shorter repayment span, getting a car title loan in Union City California becomes a better choice. Consequently, 5 Star Car Title Loans offers affordable and easy car title loans in Union City CA.1
What Are Car Title Loans?
Car title loans are short-term financial loans that are given against your title. To get a vehicle title loan, the borrower must be the sole vehicle owner with the title in his name. He can then use that title as collateral on which the lender will put a lien and release the funds.1
There are some other names by which title loans are quite famous. These names include:
Vehicle title loans

Auto title loans

Pink Slip Loans

Vehicle Equity Loans

Title Pawns
Basic Requirements For Getting Car Title Loans In Union City
Although there are no extensive lists when it comes to getting auto title loans in Union City California, there are still some essential requirements that a borrower must comply with. Some of those requirements include:1
The borrower must have a qualifying vehicle title in his name

The borrower should be of 18 years of age or above

The borrower must have a steady source of income
Necessary Documents For Getting A Union City Title Loan
A car title loan is a great option for someone who wants to dodge hefty paperwork, strict credit criteria, and long waiting time. Getting fast cash with title loans in Union City is easy if you have all the documents included in the following list:1
A Qualifying title in your name:

The most important document for a car title loan is a clear and lien-free title in the name of the borrower. Since the loan uses a title, it becomes an essential document.

Proof of residence:

Residence proof can be your bills (electricity, water, credit card) or it can be your mortgage or rental agreement.

Proof of income:

The income proof has to be any earning which is steady. You do not strictly need a 9 to 5 job, you just need to show a continuous influx of money.

Photos of the car:

The online title loans bypass the in-person inspection but to know the condition of the vehicle recent photos are required. So, make sure to share the latest photos of your car from different angles.

Government-issued photo ID:

As proof of identification, you can share your driver's license, US passport, or state ID.
How Much Cash Can I Get With Car Title Loans California?
The minimum loan amounts vary as the amount is decided by various factors.1 In the state of California, three major factors have a huge part to play when deciding the money. The three factors include:
Your Ability To Repay
You must have a steady source of income. The ability to repay the loan is calculated by keeping the borrower's income and expenses in view. The more your ability to repay, the higher the loan amount will be.1
Your Car's Equity Value
The equity of the car is the difference between the resale value and the amount owed on it. The equity value also has a huge effect on the amount.1
Your Car's Market Value
The market value of the vehicle is decided by the vehicle's manufacturing year, its brand, colour, condition, and the repairs done to it.1
5 Star Car Title Loans in Union City can help you in getting a loan of as much as 75% of your car value.1
Can I Get A Title Loan in Union City Even With A Bad Credit History?
You can get car title loans even with a bad credit score as long as you meet the financial credit criteria.1
Bad credit will not stop you from getting title loans in Union City because the title loans are sanctioned based on your ability to repay the loan, your car's equity as well as market value. As long as you can demonstrate the ability to repay and your car has sufficient equity left in it, you can qualify for a title loan.1
Even though there can be instances where routine credit checks will be conducted but they will not become an obstacle between you and a car title loan.1
In What Ways Can Title Loans Union City Be Used?
Loan proceeds from title loans are intended primarily for personal, family, and household purposes.1 You can easily access the money and pay different bills and expenses with an auto title loan. Some of the areas where a car title loan will help you include:1
Medical bills

Rent

Travel Expenses

Home Repairs/Renovations

Funeral costs

Wedding expenses

Car Repair
The Complete Process Of Getting An Online Title Loan in Union City, California
With ease and comfort for your home, you can apply for an auto title loan without thinking twice! It is a smooth and free-of-hassle process that only requires stable internet access and a few details. Follow the given steps and apply for a title loan with 5 Star Car Title loans in Union City:
Apply Online
Visit our official site and fill out an online application. Share your personal as well as car details. You will be required to give your name, address, telephone number, income, vehicle year, model, odometer readings, etc. Or you can just call us and a loan agent will fill the form for you.1
This information will be assessed and you will get conditional approval.1
Submit The Documents
Once your loan gets pre approved; the final approval will be given after the pending review of required documents. So, at this stage, you will be asked to share some important documents which will be used for verification of information. The sooner you share your documents, the faster the application will move.1
Receive Approval & Collect Your Funds
After complete verification, you will get the final approval, followed by which the loan agent will share an estimate of the actual loan amount, interest rate, Annual Percentage Rate, and monthly payments.1
Make sure to check and confirm the details with the loan agent. If a question pops up, feel free to ask our agents.1
Once you have checked everything, the term of the auto title loan will be included in a loan contract after signing which the process will get completed. You can expect to receive same-day cash with title loans in Union City.2
What's Considered Proof of Income for Car Title Loans in California?
Title loans Union City accept different earnings from different sources as income. There are no strict restrictions when it comes to employment; you just need a steady source of income. In Union City, CA, you can provide the following documents as proof of income.1
Social Security statements

Bank statements

Workers' compensation letter

Tax returns

Disability payments
Will There Be Prepayment Penalties If I Pay My Title Loan Early?
5 Star Car Title Loans does not charge anyone with hidden fees or penalties if they try to repay the loan earlier than the decided-upon time. We understand that everyone wants to get rid of rolling debt as soon as possible. And hence, we accept early payments of title loans in Union City.4
Can I Keep My Car While Repaying The Title Loans in Union City?
Yes, absolutely. You can continue driving your car even while you are repaying the loan. Since the car title loans use the car title as collateral, not the car itself, we will not require your vehicle as long as you keep making the payments on time.1
While we cannot say for any other direct lender, with 5 Star Car Title Loans, you can continue driving your car without any hassle.
What Is The Funding Time Of Car Title Loans In Union City?
The funding time of the title loans is directly proportional to the speed at which the borrowers submit the documents. The faster the documents are shared the sooner the loan will be approved.2
If you share your documents on time and complete the required formalities, you can expect to receive money in as short as one day.2
How Does The Repay