Title Loans in Virginia Beach, 23452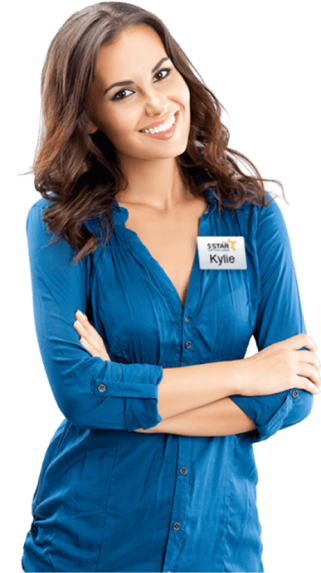 Customer Centered Service

Providing excellent customer service and a positive loan experience is 5 Star Title Loans top goal and we work tirelessly to make this happen for each and every customer.

Loans for Low Credit Score

We don't like turning away customers simply for having a bad credit score. We will work hard to get you a loan regardless of your bad credit.

Easy Application Process

We understand the urgency when getting a loan, so we offer simple options for applying. You can choose to apply either by phone or online.
Products

Car Title Loans

Payday Loans

Bad Credit Loans

Personal Loans

Online Title Loans

RV Title Loans

Process

Apply by phone or online

Complete all necessary requirements

Visit our local Vehicle Inspection Center if needed

Get your money

Requirements

Car details

Personal details

Car title

Identification

References

Benefits

Keep driving your car

No prepayment penalties

No hidden fees

Quick funding

Personable service
Nearest Locations
5 Star Car Title Loans in Virginia Beach, Virginia
Even though most of us try our best to limit our expenses and manage bills, some unexpected situations can derail us from our set budget.
During these sudden financial crunches, most Virginia Beach residents would want to have a flexible and fast financing option by their side by which they can get some quick cash and pay their sudden bills.
But, Alas! Most of the times the strict requirements and lengthy loan process of banks make it very challenging for people to finance themselves at all.
Luckily at 5 Star Car Title Loans, we offer an easy and fast way where people can use their vehicle to apply for a personal loan and get emergency cash in as little as 24 hours.2
Let's learn how these loans work and how they can help you in your arduous times:
Auto Title Loans In Virginia Beach, Va
Intended primarily to help the locals with their personal and household purposes, title loans are short-term loan options where the lender secures the loan using the borrower's collateral instead of their credit history.1
In a title loan, lenders claim temporary ownership of the customer's car and place a lien on his vehicle title to provide him with the loan amount.
Title loans are popular personal loan options known for their easy credit criteria and flexible payment options1 and are also being referred to by various names including pink slip loans, vehicle equity loans, title pawns, and automobile title loans.
How Much Cash I Can Get With A Car Title Loan In Virginia Beach?
As a car title loan is primarily a collateral-based loan, the loan amount generally depends on the value of the vehicle you are using.1
Typically in Virginia Beach, customers can apply online and get around 50-75% of their car's market value as the lending amount.1
Whilst the final amount varies from lender to lender and vehicle to vehicle, most title loan lenders use the below factors while determining the minimum loan amount you can avail:
Brand of the Car
Make and Model of The Vehicle
Style of The Vehicle
Vehicle Year
Condition and Age of the Vehicle
Ownership
If you want to know the exact amount you can avail yourself of as part of the loan, you can check the current market rate of the car or contact our team to determine the vehicle value within minutes.
How Do Online Title Loans Work?
Title Loans are known for having a simplified and straightforward loan process with high approval rates and flexible loan terms.1
With 5 Star Car Title Loans, it's possible for people to apply online from the comfort of their homes and get their loan approved in 3 easy steps:
Apply For Car Title Loans In Virginia Beach With 3 Simple Steps:
Inquire Online And Know Your Eligibility
You can go to the dedicated website of 5 Star Car Title Loans and fill in a simple application form mentioning details about your vehicle and yourself to check whether you qualify for a title loan in Virginia or not.
The entire process only takes a couple of minutes and in case you have any queries or doubts you can call our team at (888) 309-0994 and get immediate assistance.
Apply and Send in Your Documents
Once you are pre-approved, our team will contact and discuss all the conditions and terms of the car title loan.
On the point of an agreement by both parties, applicants will be required to send in a few documents such as proof of income, proof of address, qualifying car title, etc. to confirm their credentials.
With 5 Star Car Title Loans, customers can save their precious time by uploading or emailing all documents to our team and avoiding the hassle of visiting places.
Sign the Contract and Get Fast Cash
As soon as the 5 Star team verifies the details and gives the final approval, you'll receive a detailed contract which you need to read, sign and send back asap.
Once we get the contract, we'll process your loan request and you can expect to get a direct deposit into your bank account within 24 hours.2
What Documents Are Needed To Qualify For Virginia Beach Title Loans?
With online title loans of 5 Star Car Title Loans, customers don't have to face the inconvenience of visiting centers to apply for a title loan.
Here are some of the basic documents you'll need to qualify for car title loans in Virginia Beach:
Virginia Car Title
To be eligible for Virginia Beach title loans, borrowers need to present a valid Virginia registered car title to their name.
Proof Of Income
Customers can present their pay stubs, bank statements, tax statements, and other forms of alternate income to apply and qualify for a title loan.
Proof of Virginia Residency
Locals need to present proof of address while applying for a title loan in the Virginia Beach area. It can be a lease agreement, property tax receipt, or even a credit card bill.
Photo Identification
As a part of the title loan process, customers also need to present a valid government or state ID such as a driver's license, passport, etc.
Photos of the Car
With 5 Star Car Title Loans, applicants can skip the in-person inspection by directly uploading the latest photographs of their vehicle (including VIN and odometer reading) to the 5 Star website.
References
Depending on the lender you choose, some companies also require additional information such as professional/ personal references, etc.
Are Auto Title Loans Based On Credit?
With 5 Star Car Title Loans, it's possible for people with bad credit to apply and qualify for an auto title loan in Virginia Beach.1
Even though there can be a routine credit check, your credit score will not be the final deciding factor. As long as you satisfy some conditions1 and demonstrate an ability to pay back the loan amount on time1, you can apply and get qualified for a title loan.
Below are some of the factors that play a major role in determining your loan eligibility:
Repaying Ability
Unlike traditional loans, title loans use the person's repaying ability as a crucial factor in determining their eligibility.1 An individual who has a reliable and higher-income source will be able to pay back larger sums and hence can get qualified for larger amounts of loan.
Vehicle's Market Value
Typically in title loans, the borrower uses his car as collateral and against that collateral, he/ she gets access to needed emergency cash.1
Therefore, if you want to get approved for higher amounts of personal loans in Virginia Beach, Va, make sure you use a well-kept branded car to secure your title loan.
Equity In The Vehicle
Typically, when you secure your title loan, you give up some positive equity for a certain amount of money that you need.1 The more equity surrendered means more money you can avail. Thus, a person who has full ownership of his vehicle can be able to get more cash easily.
How To Pay Back My Title Loan In Virginia Beach Area?
At 5 Star Car Title Loans, we focus on creating an easy loan process where customers don't have to wait much to access their loan proceeds and they won't face any burdens while paying back the same too.
Unlike other short-term loans(payday loans), consumers can create their own repayment schedules and pay back their loans in 2 different ways.
Balloon Payment
If you are one of those people who don't like any debt on their head and want to clear it off as soon as you can, you can choose to pay back the whole amount in a single lump-sum payment.
Monthly Payments
Customers who don't like the burden of big payments can break down the owed amount into smaller installments and create a repayment schedule to pay the loan with ease.4