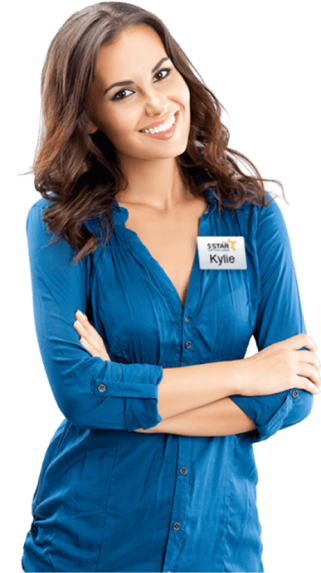 Customer Centered Service

Providing excellent customer service and a positive loan experience is 5 Star Title Loans top goal and we work tirelessly to make this happen for each and every customer.

Loans for Low Credit Score

We don't like turning away customers simply for having a bad credit score. We will work hard to get you a loan regardless of your bad credit.

Easy Application Process

We understand the urgency when getting a loan, so we offer simple options for applying. You can choose to apply either by phone or online.
Products

Car Title Loans

Payday Loans

Bad Credit Loans

Personal Loans

Online Title Loans

RV Title Loans

Process

Apply by phone or online

Complete all necessary requirements

Visit our local if needed

Get your money

Requirements

Car details

Personal details

Car title

Identification

References

Benefits

Keep driving your car

No prepayment penalties

No hidden fees

Quick funding

Personable service
5 Star Car Title Loans in Westfield, Indiana
If you have been living in America for a long time, one thing you can easily guess is that any bill or expense can come from anywhere.
Anniversary parties, sudden trips, or home renovations: something or the other always put more stress on our pockets.
And even though traditional bank loans might be the first thought to get some help for many financially trapped people. The prolonged paperwork, hard credit checks, and days of application process time make it very hard for individuals to get a quick personal loan for themselves.
But that's not all there is for people, if you are one of those persons whose expenses can't seem to be in their control, there are several easy and fast short-term installment loans where you can get extra cash on short notice and can pay back at your convenience.
5 Star Car Title Loans offer quick and effortless title loans where residents of Westfield can apply from their homes and get approved within 24 hours.2 Check out how these loans work and how they can help you out.
Auto Title Loans: What Are They?
Auto title loans are substitute secured loans that allow a borrower to apply using their vehicle title and get funds to tackle their sudden unexpected expenses.1
When you choose to get an auto title loan, the lender you approach asks for certain documents and clean car title to secure the loan and provide you with the requested amount.1
Title loans are well-known for having a streamlined application process where you can complete your request within the same day and get funds in your bank account without any unnecessary hassles.1
Auto title loans are generally called by other names. Some of the substitutes used terms are:
Car Equity Loans

Automobile Title Loans

Pink Slip Loans

Title Pawns

Car Title Loans

Vehicle Title Loans
What Do I Need To Be Approved For Westfield Car Title Loans?
To be eligible for a car title loan in Westfield, usually lenders need people who satisfy certain prerequisites.1 Knowing these conditions helps them and candidates to make the application process easy for you.
Particulars To Qualify For A Car Title Loan in Westfield, Indiana
At the application, applicants must be 18 years old or above and should have a valid proof of that.

For customers to be eligible, they need to have ownership of the vehicle they are using and also need to have a clean and lien-free title of that same vehicle.

Residents need to have a dependable and satisfactory income source that can assure the lenders that they can afford the loan.

Applicants need to be living in Westfield, Indiana, and also have some sort of document to prove their address.
What Are The Documents Needed To Get A Title Loan in Westfield, Indiana?
Unlike other lending companies, title loan lenders don't ask for tons of documents. You are only required to submit a few documents which will be used to verify the person's repaying ability, identity and car's value, etc.1
List of Required Documents For Availing Car Title Loans in Westfield, IN
Lien-Free Vehicle Title
In a car equity loan, your direct lender takes your car title, places a lien on it, and secures the loan for you.
Therefore if you want to get approved for a car title loan in Westfield, one thing that is really must is to use a vehicle that does not have any lien placed on it.
Proof Of Income
What you earn highly impacts your ability to get the loan and repay it.1 Now you can show earnings from a traditional job or any other sources such as rental, royalties or compensation, etc. to guarantee the lender that you can afford the loan.
Typically, documents such as pay stubs, bank statements, compensation letters, etc. are accepted as proof of income.
Proof Of Address
Title loan laws and guidelines can change based on the location you are in. That's why Westfield residents need to prove that they are living in the same city.
Most title loan lenders do accept utility bill receipts, mortgage/rent agreements, and income tax receipts as valid documents for proof of address.
Proof Of Identity
For your personal identification, lending institutions need to see a registered and valid Photo Id with your clear face and full name on it.
Generally, you can offer your government-issued driver's license as proof but in case you don't have one with you, a passport can also be used.
Latest Photographs Of The Car
During the loan procedure, we also do a vehicle inspection in which we check the features and conditions of the car to determine its current market value and calculate the minimum loan amount you can borrow.1
But one of our great things is that when you apply with 5-Star Car Title Loans, you can skip the in-person inspection and apply online by sending some clear current photographs of your vehicle.
Apply For Online Title Loans From Your Home!
With the effortless and easy loan procedure of 5-Star Car Title Loans, individuals can apply online from their own homes and get their loan approved in 3 short steps. Check them out below:
Simple Steps To Get an Auto Title Loan in Westfield, IN
Go Online And Fill Out Our Onlne Form
Visit the application page of 5 Star Car Title Loans and fill out an easy online application form with some basic details of yourself and your car to see if you can get a title loan in the city or not.
The eligibility process only takes a couple of minutes, when you get any doubts you can always call our team at (888) 309-0994 and get their help to know your eligibility.
Documents Submission
Once your application is processed and conditional approval is given, you'll get a call from our team in which they will inform you about the terms and conditions of the pink slip loan.
Ask anything you get a doubt about and before agreeing make sure you understand those terms. Once both parties reach an agreement, applicants are needed to send in certain documents that are attached to the application and used to confirm their credentials.1
5 Star Car Title Loans help their customers to save their valuable time and effort by allowing them to send all the documents from their homes and skipping in-person visitation.
Sign the Contract and Get Money In Your Account
Once the 5-star group goes through the documents, confirms the details, and gives final approval, customers will get the final document a.k.a loan contract with all the details of the title loan.
They are needed to read, sign and send back a signed copy as soon as possible. After receiving the agreement, your loan application will be carried forward and you can expect to receive a direct deposit to your bank account within 24 hours.2
How To Repay My Auto Title Loan in Westfield?
The entire loan process of 5 Star Car Title Loans has been carefully devised so that people can borrow easily and as well as pay back without any problems.
The customers of 5-Star Car Title Loans don't have to burden themselves with the loan payments, our team will assist and guide them so that they can create a convenient plan and pay their loan amount easily.
Unlike payday loans, our consumers can opt to repay their loans in two ways:
Single Payment Option:

If you are one of those people, who just want to take, you can pay the owed amount in one lump sum at the end of your repayment period without any nuisances.

Installment Options:

If you are those people who want to take it easy, you can opt for a customized payment schedule where you can make short monthly installments and pay back your title loan without facing any burdens.

4
Modes Of Loan Repayment
Our customers can pick from any of the below payment options and repay the amount comfortably.
Using Debit/credit card

Cash Payments at Nearby Locations

Online payment Applications

Mailed Checks

MoneyGram Transfer
How Much Cash Can I Get With a Title Loan in Indiana?
As title loans are based and secured against multiple factors, title loan lenders check a couple of things while calculating your loan eligibility and other factors:
Income/Ability To Repay
Having a higher income means you can afford to pay back on time which will allow you to avail of larger amounts of cash for your pink slip loans.
Equity In The Vehicle
When you borrow certain equity is lent for the same amount of cash. Thus, the more equity you own in your vehicle, the more you can charter and the more money you can get for your personal needs.
Value Of The Vehicle
As every vehicle is different, the minimum loan amounts vary for the people.1 Here are some elements using which your car's market value is calculated:
Make, Model, and Style of It
Year when it was out
Existing Condition of the Car
Odometer Reading
Modifications Done(If Any)
At 5 Star Car Title Loans, we concentrate on providing fast title loans where people can access a fair market value for their car and get extra cash at competitive rates. Generally, with an auto title loan with us, customers up to 75% of