5 Star Car Title Loans Google Reviews:
I had a hard time getting a loan in San Gabriel, Ca, because of my credit history. That is why I am grateful to have found 5 Star Car Title Loans. Quick and easy transaction.
Rose J. Smith
07:11 19 Jul 21
5 Star are ABSOLUTELY the BEST at what they do! Regardless of the time of day or day of the week they always make sure to answer or get back to you ASAP!!
lionel maxwall
19:03 03 Jun 21
It is amazing how quickly and professionally they got me the poor credit credit cards unsecured. They have been so kind and were understanding when I was going through a difficult time after my mom died.
Yolanda P.
11:01 31 May 21
my husband and I truly appreciate how kind you all are every time we call. Best service in Vallejo
Dorothy Torp
14:27 04 Mar 21
Loved their service, really simple and easy to understand!
Dikembe B.
00:20 16 Feb 21
If you're looking for a company that can help out with a loan this is the place they always assist me even when I have bad credit. I recommend them!
Valrie Allred
10:19 02 Feb 21
5 star car title loans the best place to get a title loan in san gabriel by far!
Alison Henderson
10:08 02 Feb 21
I was able to enjoy the holidays peacefully thanks to the loan services I received here. Everything was handled professionally with a lot of respect and always a great attitude from the employees.
Victoria Sanchez
09:40 12 Jan 21
Thank you for everything that you do help people get cash for their cars and get back up on their feet financially. I appreciate your great service and care.
I recently tried to get a loan from my bank after an emergency and they told me it can take six days to get approved for a small loan. Absurd!! I went to 5 star because at least they were fast I needed the money right away for rent and besides I'm gonna payoff quickly anyway...
Isabelle D Bober
08:18 15 Dec 20
They offer the simplest way to borrow money if you have an auto title. The application is super quick and you find out immediately if you're pre-qualified. A couple more documents and you're on your way (:
Stephanie Hodges
10:45 02 Dec 20
Associates working are exceptional! Very professional, and friendly. Will go out of their way to assist you with all the application stuff. Highly recommend 5 star car title loans.
Joyce Rice
07:58 17 Nov 20
Thank you so much for helping me get the money the same day I would recommend to anyone looking for car title loans in San Gabriel to call 5 Star Loans.
Virginia Griffin
18:03 04 Sep 20
5 Star Car Title Loans San Gabriel is by far the most professional loan institution I've been to.
Tommy Lindsey
07:12 31 Mar 20
When I found out how easy it is to get a title loan online, I decided I would never struggle with money again. When I need some, I will go online and get it quickly.
Lily Roberts
13:23 11 Feb 20
I knew I'd have trouble paying my school tuition, so I got a cash for title loan. That took care of it and now I can concentrate on my studies.
Alejandra Rivers
12:22 07 Feb 20
OMG!!! From the moment Kiara picked up the phone she was extremely helpful and pleasant. There was not a question I could throw at her that she didn't have the answer to. The process was extremely easy and the customer service was wayyyyyy more than what I expected. Kiara was extremely caring and helpful during the process.. She is an asset to your company...
Patricia Jimenez
20:47 21 Sep 18
About This Location
Car Stereo Masters provides GPS installation and removal services for 5 Star Car Title Loans customers. The store is located at 16511 Whittier Blvd, near the intersection with Valley Home Ave. If you live in Whittier and in need of installation or removal of GPS device, stop by Car Stereo Masters that works with 5 Star Car Title Loans in Whittier. Car Stereo Masters provides our clients with unmatched customer service. 5 Star Car Title Loans does not issue loans at this location.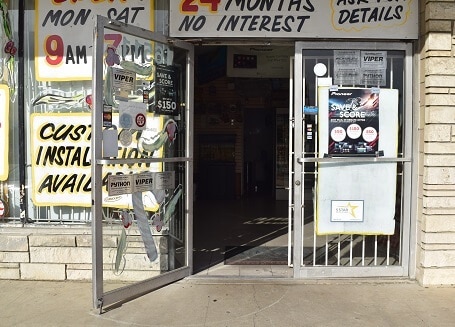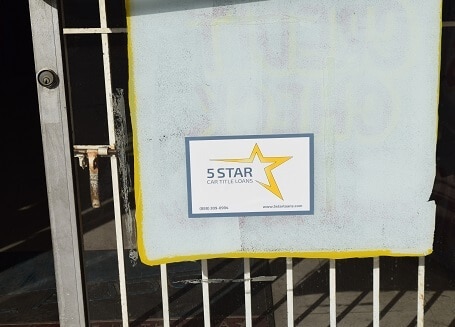 5 Star Car Title Loans in Whittier
Getting a fast loan in Whittier can be simple if you own a car. 5 Star Car Title Loans in Whittier is available to process your loan and give you money that you can use for any purpose. Contact us now for more information.
When Is the First Payment Due on Auto Title Loans?
If you sign the contract for auto title loans today, your first payment will be do in 30 days. That's how the payments work at 5 Star Car Title Loans in Whittier.
Can I Get Bad Credit Loans if I'm Still Financing the Car?
In some cases we are able to process bad credit loans that are high enough you can pay off the car with them. With any money that is left over, you can apply to towards your expenses or use it for anything you want. Contact one of our agents to see how we can help you.
Are There Any Hidden Fees with Title Loans?
We don't hide any fees connected to title loans. We are here to help you with a fast loan that you can use in any way that you want. You can even pay back the loan early and we won't charge prepayment penalties. Contact us today to find out about the California location near you.
What Are the Requirements for Auto Title Loans in California?
To find out if you qualify for auto title loans in California, we'll need to see your car title, we'll need your ID and we'll confirm that you will be able to pay back the money. To do that, please prepare for us a list of your income and expenses. We'll let you know if we will also need to see your car insurance papers or any other documents. At 5 Star Car Title Loans in Whittier, we will help you along the way and guide you through the steps when you apply for auto title loans in California.
What is the Maximum Amount I Can Borrow When I Apply for Auto Title Loans?
Auto title loans from 5 Star Car Title Loans in Whittier begin at $2,600, but you can actually qualify for as much as $20,000, which is the maximum amount. Send us your online auto title loan application so we can evaluate your auto and your financial situation to determine how much you can get.