Title Loans in Austin, 78726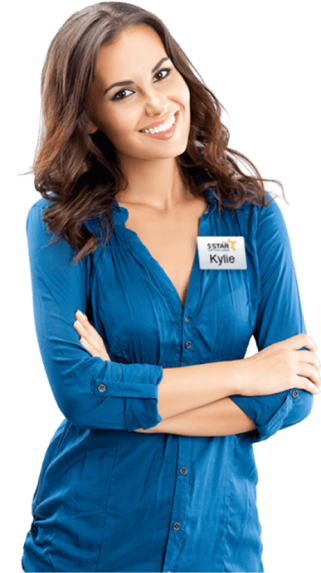 Customer Centered Service

Providing excellent customer service and a positive loan experience is 5 Star Title Loans top goal and we work tirelessly to make this happen for each and every customer.

Loans for Low Credit Score

We don't like turning away customers simply for having a bad credit score. We will work hard to get you a loan regardless of your bad credit.

Easy Application Process

We understand the urgency when getting a loan, so we offer simple options for applying. You can choose to apply either by phone or online.
Products

Car Title Loans

Payday Loans

Bad Credit Loans

Personal Loans

Online Title Loans

RV Title Loans

Process

Apply by phone or online

Complete all necessary requirements

Visit our local Vehicle Inspection Center if needed

Get your money

Requirements

Car details

Personal details

Car title

Identification

References

Benefits

Keep driving your car

No prepayment penalties

No hidden fees

Quick funding

Personable service
Nearest Locations
Title Loans in Austin, Texas
How to Manage Emergency Expenses
Have you ever been in that awkward situation where you have bills piling up along with emergency expenses but you are without money? If you could wait for your salary it would be great, but you can't always wait that long.
If you've been sick and missed a few days worth of work, you might have medical expenses on top of a reduced paycheck. Maybe you had a family emergency and needed a few days off. Whatever the reason is, you're stuck with bills to pay.
One way that residents of Austin handle such situations is by getting title loans. With car title loans, you can keep your car but use its value as collateral for an online loan. It's simple and it's easy, and when you get final approval, the money goes straight into your bank account.
Car Title Loans for Quick Cash
Anytime you're ready for a quick online title loan, you can go to the 5 Star Car Title Loans website. In just a few minutes (usually 10-15 minutes) you can fill in the short form and submit it to us. You don't need to fill in lots of details – just basic information.
With the simple details you provide, it's enough for our customer service staff to make a quick lending decision. In a matter of minutes you can already receive pre approval.
After your request is pre approved, the customer service staff will guide you through the remaining steps so you can get fast cash.
Check Out These Title Loan Benefits
When you go online for a quick title loan in Austin, you can enjoy all the benefits. Following is a short list of what to expect:
No worrying about the day or the time – you can log into the website any time to send in your loan application
No obligations to sign anything and no restrictions on spending the money
The loan application form is short and takes only minutes
You can expect a fast credit decision
If approved, you can get cash and still keep your vehicle
Cash Without Restrictions
There are many ways that an online title loan differs from a traditional bank loan, but one of the facts that consumers appreciate the most is that there are no restrictions on how you spend the money. You don't have to tell us why you need an emergency loan in Austin and we won't ask!
Whether you simply have too many bills piling up and you want to pay them off or you have an urgent purchase, it's your business and not ours! Our job is to do our best to get you the money as quickly as possible. It's your decision how you want to spend it.
Ways Austin Residents Enjoy Sights with Cash
Austin is a great city with so many things to do and see, but if you don't have money it can be difficult. Once your bills are caught up and your emergencies are paid for, what else can you do with the cash?
Here are a few local ideas:
Visit the University of Texas flagship campus and sign up for classes to further your education.
Get tickets to watch a Formula One Circuit race.
If the weather permits, spend a day at the Barton Springs Municipal Pool.
Splurge and hang out at the new waterpark – or maybe buy season tickets!
Pack a picnic and hike, swim and go boating in one of the many Austin area parks.
What's important is that besides paying bills and working your tail off, take some time for yourself to rest, relax and enjoy Austin.
Bad Credit Title Loans Online
Not every resident of Austin has a great credit score, but you don't need good credit to get an auto title loan. This is logical, because title loans in Austin are secured loans, so they do not pose a great risk to the lender.
By using the value of your vehicle to secure your title loan, you have a better chance of being approved for an online title loan. Our customer service team is ready to serve you, no matter what type of credit score you have, so go ahead and contact us!
How to Get Started on Your Austin Title Loan
At 5 Star Car Title Loans, we're ready whenever you are! Our website is at your service day and night so that you can apply for an online title loan at your own convenience. Why wait until business hours when you can get started now?
You will only need access to basic documents to fill out the online application. When your request is pre approved, you will be asked for more detailed information.
Here is how to begin the loan process:
Go into the 5 Star Car Title Loans website and open the application form.
Fill it in with your basic details for identification.
Add the information about the vehicle that you own.
Hit submit and you're done!
Right away, within moments, you'll get a notice letting you know if your title loan request was approved. The customer service department will guide you through the next steps.
The entire process of getting title loans in Austin is quick and easy. Go ahead and begin now!
Getting Final Approval for Title Loans
As your customer service agent will explain to you, a few more documents will be needed once you get to the final stage of the loan process. In order to offer you a loan amount and set the loan terms, your current situation will be evaluated.
These are a few of the documents you might be asked to submit:
Vehicle title – This might be the most important document, because it proves you are the owner of the vehicle you are using as collateral. If it's in your name and the it is a clear title, you should be good to go.
How much is your monthly income – The best way to show how much money you bring in each month is by sending in your salary stub. If you get additional money from another source, send that too so we can estimate your loan amount and monthly payments.
Send us your ID so we can verify identity – a photo ID issued by the government.
As proof of residence in Austin, Texas, send a utility bill with your name and address. Other options are credit card statements or pieces of unopened mail.
You might be asked for more details regarding the vehicle that you own.
Types of Vehicles Used to Secure Title Loans in Austin
While most consumers relate car title loans to cars, the truth is that there are many types of vehicles that can be used to secure a loan. Below is a short list, but if you own a vehicle that is not on the list, contact us to check for its eligibility:
Whatever vehicle you own that has good value, let us know!
Getting Your Quick Cash in Austin
As you can see, the title loan process doesn't take long at all! When your cash is ready, you can discuss with a member of our customer service team how you want to receive it.
Although you will have a variety of options, the fastest way to receive your funds is by direct transfer to your bank. If you prefer to have a check mailed to your home or to pick it up in a local Athens office, let your customer service staff member know.
Getting Cash and Keeping Your Car with Title Loans in Austin
To explain how title loans work, they simply use something that you own as security, or collateral, to get a loan. That is why title loans are called secured loans. This is unlike an unsecured personal loan that you might get from your local bank.
With car title loans in Austin, only the value of your car or vehicle is used as loan security. You can keep the actual vehicle and use it as you normally do.
When your request gets final approval, send in your car title. Your vehicle title will be kept until your loan is entirely repaid. When the contract is finished, you will get your title back.
This is actually one of the surprising aspects of title loans – that you can use your car as security but keep your car and keep driving it.
Getting Quick Cash Now
If you're in need of quick cash, we want to help you. No matter why you need it or what you will do with the cash, we want to help.
Online title loans are exactly for consumer