5 Star Car Title Loans Google Reviews:
It is most certainly worth considering. Their service has always been excellent. I am glad I went to them for the loan for buying a car with no credit. It was a great experience.
Broomfield R
07:01 12 Oct 21
Title loans are great because it somehow encourages the creditor to lend you more money.
John M. Fleming
10:43 17 Jul 21
Google was my go-to source of information given my immediate need for money. I found a loan offered by the Loan agency and I applied for it. The eligibility criteria and rates and charges were minimal.
Jagger Nolan
09:12 29 Jun 21
I approached them for a title loan and my overall experience with them was positive as the process was completed quickly.
Blake Hughes
17:04 02 Jun 21
By communicating regularly and being knowledgeable about the car title loans process, our loan officer made the process a lot less intimidating. I recommend them highly.
I am so happy that I choose 5 Star Car Title Loans for cash fast loans. I am nervous as this was my first time I applied for loan and I need it urgently. But they give me peace of mind by approving my loan and answering all my questions.
debbie mendoza
18:05 26 May 21
The group was extremely useful and did a ton for me they were forthright and mentioned to me what I expected to get supported regularly scheduled long term loans for bad credit. I truly like that.
Dana A. Baez
09:26 25 May 21
I appreciate the lengths they are able to go to in order to help people get loans. They really have an awesome process that allows you to get money quickly regardless of circumstances.
Sarah Andrews
03:26 12 Mar 21
The real good thing about them is their super fast approach to this. Everything was done in no time and I could continue on my was which was really great...
Libbie Kourtney
08:17 12 Feb 21
The staff at 5 star car title loans in Bloomington is extremely professional. They explain everything well and go above and beyond to help. I keep coming back to them because I know I'm gonna get good service!
Joan Musick
12:42 21 Jan 21
I had to write a review because the service I received was truly top notch! It's hard to find companies like this, especially in the loan industry. Give them a call you won't regret it.
Beata Coleman
10:58 13 Jan 21
The guy I talked to has incredible customer service skills and boy is he knowledgeable on car title loans! He explained everything so well. I appreciate companies that hire great employees like that.
Randell Rob
07:44 24 Dec 20
Best in the industry!! They are attentive and provide personable service to everyone. A friend recommended them for a personal loan in Bloomington and i'm glad I listened!
Jean R. Loy
10:16 27 Nov 20
They are very pleasant and forthright in explaining the loan process and the payment procedure. Super friendly and helpful. Explained everything to me about bad credit loans and left with no questions. Excellent!!
Mary Alverson
05:41 24 Sep 20
They are wonderful to work with. Explained everything and made sure I understood. Great experience overall with 5 star car title loans.
Maria Johnson
18:26 29 Aug 20
I bought a VIP ticket for my favorite band's concert here in Bloomington. Thanks to 5 Star Car Title Loans for the loan approval!
Jennifer Fries
10:49 02 Jul 20
I bought a VIP ticket for my favorite band's concert here in Bloomington. Thanks to 5 Star Car Title Loans for the loan approval!
Manuel Isaac
10:38 02 Jul 20
We haven't celebrated our honeymoon. On our 10th anniversary, we finally decided to go to our dream destination - New Zealand. We chose to sign with 5 Star Car Title Loans because they offer the best car title loans in Bloomington.
Ronald Ortega
05:01 20 Mar 20
Having a bad credit score is one of those things that some people have to put up with. But since I can get fast money by using my car's title, I manage pretty well.
Claire Davidson
11:16 06 Feb 20
A cash for title loan that I got online is how I got money fast.
Kayla Thomson
08:02 05 Feb 20
"Ivan" helped me and made it very easy. He responded very quickly to questions and support i needed. Very satisfied!
Carlitos C
03:39 14 Sep 18
About This Location
P&R Registration Services provides registration services for 5 Star Car Title Loans customers. The store is located at 17644 Valley Blvd #6, near the intersection with Alder Ave. If you live in Bloomington and in need of registration services, stop by P&R Registration Services that works with 5 Star Car Title Loans in Bloomington. P&R Registration Services provides our clients with unmatched customer service. 5 Star Car Title Loans does not issue loans at this location.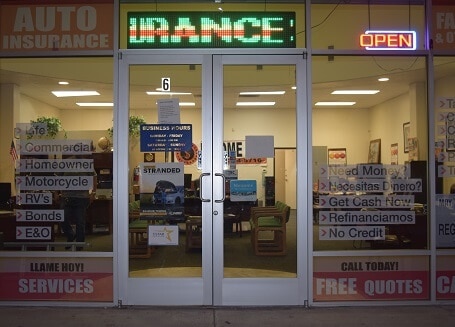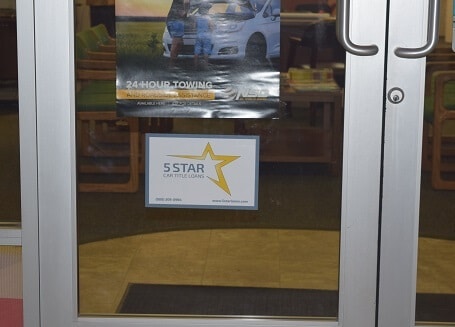 Bloomington, California - Hanging On
In 1887, Bloomington was just a section of the holdings of Semi-Tropic Land and Water Company. Riverside Portland Cement Co. constructed a plant that was close to South Bloomington in 1911 and subsequently built a railroad that would help their employees. The city continued to survive, although there have been numerous attempts by other communities to incorporate it as part of their own. Nevertheless, Bloomington today is still a city in its own right. It can be reached via Interstate 10 (the San Bernardino Freeway) or by Omnitrans Bus Service. In the 2010 U.S. census, there were 23,851 residents of Bloomington.
Cash Problems Living in Bloomington
While most people are earning a decent living in Bloomington, there are others who are barely hanging on, due to unpaid bills, unexpected expenses or a paycheck that is late in arriving. From time to time, anyone can find themselves in the same position, but the big dilemma is who will be able to help such people in need of cash? If they own a car then the answer is easy! They can apply for car title loans from 5 Star Car Title Loans in Bloomington. An auto title loan can provide immediate cash relief to anyone who owns a car. Read on to find out how car title loans work.
Paying Debts with Car Title Loans
While the cash received from a car title can be used for any purpose, many people use it to pay off an existing or old debt that hanging over their head. Whatever the reason you could use some quick cash, send in your application via the internet anytime to us at 5 Star Car Title Loans in Bloomington. If you own a car with good value, can repay a loan and meet our credit criteria, we will contact you. If approved, you can get a minimum of $2,600.
Keep Your Car in Your Driveway
If you are approved for an auto title loan from 5 Star Car Title Loans in Bloomington, we won't take your car. It stays with you in your own driveway so you can use it as needed. The only thing we'll need to do in order to use your car's value as security for a cash loan is put our name on your car title, until the loan is repaid. Don't miss out! Contact 5 Star Car Title Loans in Bloomington today: (909) 954-0650.