Title Loans in Brownsville, 78526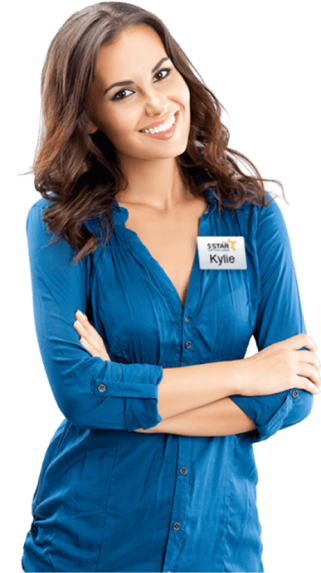 Customer Centered Service

Providing excellent customer service and a positive loan experience is 5 Star Title Loans top goal and we work tirelessly to make this happen for each and every customer.

Loans for Low Credit Score

We don't like turning away customers simply for having a bad credit score. We will work hard to get you a loan regardless of your bad credit.

Easy Application Process

We understand the urgency when getting a loan, so we offer simple options for applying. You can choose to apply either by phone or online.
Products

Car Title Loans

Payday Loans

Bad Credit Loans

Personal Loans

Online Title Loans

RV Title Loans

Process

Apply by phone or online

Complete all necessary requirements

Visit our local Vehicle Inspection Center if needed

Get your money

Requirements

Car details

Personal details

Car title

Identification

References

Benefits

Keep driving your car

No prepayment penalties

No hidden fees

Quick funding

Personable service
Nearest Locations
Title Loans in Brownsville
Fast Cash Loans Available in Texas
Do you wish you had a way to get money quickly without needing to make an appointment at the bank, stand in long lines, fill out stacks of papers and then wait for a decision? The good news is that there is a way to get a fast cash loan quickly and easily.
When you apply for car title loans, it means that you can get a loan online very quickly without needing to call anyone or go anywhere. Whatever time of the day or night it is, you can hop onto our website, fill in a fast form and wait for pre approval.
It really is as easy as it sounds. Title loans in Brownsville are specifically designed for consumers like you, who don't have time to waste running around town or waiting for loan approval.
Who Can Apply for Title Loans?
in short, there's only one thing you need to be able to send in an online application for a car title loan. You must own a paid off car. It actually doesn't even need to be a car, because other types of vehicles are also eligible for title loans.
The important fact about the vehicle you own is that it has good value. Ownership of a vehicle with good equity gives you the opportunity to use that equity as security when requesting a title loan.
If your vehicle has enough value, you can manage the monthly payments and you meet our basic credit criteria, you could get cash fast, which can be used for anything you need. Whatever financial emergency you have waiting, let a title loan help you get the money.
Cash Quickly for Any Financial Emergency
Whatever your urgent need for cash is today, we want to help you get it. You don't need to convince us that you need money or tell us why you want it. your reason is good enough!
Are there some problems in your home that need to be repaired right away? Sometimes these issues will only get worse if you put them off until you can afford to take care of them.
Are those old credit card bills costing you too much money in late fees, penalties and interest? How about getting a quick title loan and paying them off completely?
Do you have medical bills that can't wait? Don't risk legal action for not paying your bills when they are due. Consider how car title loans can help you get back on your feet.
Title Loans for Bad Credit Consumers
Getting into a bad credit situation can be messy. if you tried to ask a traditional bank or an old-fashioned lending institution for a bad credit loan, you might be laughed out the door.
At 5 Star Car Title Loans, we take a different approach to bad credit applicants. We think that just because you had a difficult time and have a bad credit score, that doesn't mean you don't deserve a title loan fast.
We accept title loan applications from all credit types. Contact us now with your loan request and let us use our own credit criteria to determine approval. You could be happily surprised!
Take These Steps to Get Started
If you need money urgently, then why wait? You can get the loan process started now and be on your way to fast cash. we are offering auto title loans online, so it doesn't matter when you submit your loan application.
In Brownsville, TX, you can use your tablet, smartphone or a computer to go to our website. If you prefer, you could also visit our location today, during normal business hours. Check the location nearest you in the Brownsville area.
Steps for applying for online title loans in Brownsville:
Enter the 5 Star Car Title Loans website.
Fill in the simple form and submit.
Receive notification of pre-approval.
Those are the 3 steps for getting started. If your request is pre-approved, you can move on to the final approval stage.
Remember that you can send us your title loan request without being under any obligation whatsoever. Even if you receive an offer, you do not have to accept it unless it fits your needs.
Getting Around in Brownsville, TX with Cash
After you've gotten your final approval for a car title loan and have the extra cash in your bank account, you can begin to visit the Brownsville area and enter sights that cost money. There won't be a rush to get back home for dinner, because you can make reservations at one of Brownsville's popular restaurants!
Here are a few spots you might want to check out:
Without a doubt, you should include the Gladys Porter Zoo. It's not cheap, but by taking advantage of your extra cash you could spend the day enjoying the venue.
Treat the kids to a visit at the Children's Museum of Brownsville. Followed by a nice lunch out and an ice cream, this could be a real treat for the whole family.
Book a tour at the Wildlife Ranch.
Whatever you find to do in Brownsville, TX, you'll enjoy it more with money! We're offering title loans online or from our website.
Moving on to the Final Approval Stage
With receipt of pre-approval, you are now in what's called the final approval stage of your car title loan. With this stage, the lender must verify your identity and documents and confirm the value of your vehicle.
To allow this stage to move forward smoothly, be sure that you have all of these documents ready to present as needed. Nothing complicated is required, but you might need to look around your house or in drawers to find the information.
Here is a sample of the types of information you might be asked for:
Your vehicle's title – Your title is what proves ownership of your vehicle, so double-check that your name is on it. If it isn't, get it corrected with the DMV in the Brownsville area.
Proof of monthly income – This is to set a final loan amount that you will be able to afford. It's important to send every type of income you receive, in addition to your salary stubs. A bank statement showing the monthly deposits could help.
Documents with your residence – To verify that you are a resident of Brownsville, TX, send a recent utility bill, tax receipt or rental contract.
Verify your identity – Submit a copy of any photo ID issued by the government. Examples are a driver's license, a passport or a state ID.
Details of your bank – WIth the name on your account, the name of the bank and your account number, your loan proceeds can be sent via direct deposit into your account.
If more documents or extra information regarding your vehicle are needed, your customer service officer will be in touch. Let us know how we can be of help!
Approving Your Title Loan Request
Applying for title loans in Brownsville is as simple as picking up the phone, walking into a Brownsville area location or going online to apply. You can send your car title loan application to us using our website whenever you have a few extra minutes. You will get a very quick response from us.
If you choose storefront service or calling us, it's best to check out our business working hours. We are open well into the evening for your convenience.
Whichever method of applying for a car title loan that you choose, you will get the professional service and attention to detail that you deserve. We are interested in helping you get your title loan without hassles or the need to wait a long time.
Here are a few of the benefits of getting loans in Brownsville, TX from 5 Star Car Title Loans:
Fast and efficient service from a friendly staff
No hidden fees
No obligations to sign
Send in an online application anytime – 24/7
Expect to get a quick credit decision
Bad credit applicants welcome to apply
We understand that living without enough cash for emergencies can be stressful. We try hard to put you at ease by making the steps to getting title loans as simple as we can.
Anytime during the loan process, feel free to reach out to our customer service department. They are ready to help you get your cash fast!
Ease Your Financial Stress with Auto Title Loans
It's hard to be in a situation where bills just keep pouring in but the money doesn't. Why live with such stress when you can spend 10-15 minutes and apply for an online title loan?