5 Star Car Title Loans in Camarillo
About This Location
Auto Obsessionz provides registration services for 5 Star Car Title Loans customers. The store is located at 198 S Dawson Dr, near the intersection with Magnolia St. If you live in Camarillo and in need of registration services, stop by Auto Obsessionz that works with 5 Star Car Title Loans in Camarillo. Auto Obsessionz provides our clients with unmatched customer service. 5 Star Car Title Loans does not issue loans at this location.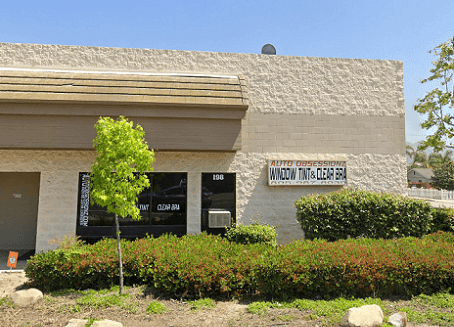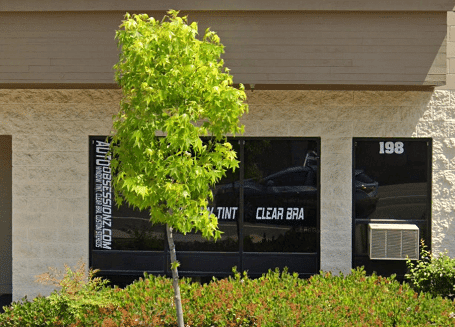 Title Loans in Camarillo, CA
When you need title loans in Camarillo, CA, there's no need to fret or worry. You can send in your online application anytime using your mobile phone, laptop or even your tablet. Get the money you need without going out of your house. There are many benefits of getting title loans, following are a few of them:
1. Super convenient – By only filling out an online application and sending it in, you can get quick cash online. You can continue online by sending documents and even finalizing the contract – all without leaving home!
2. Free estimates – When you send in an online request, you don't have to pay anything. You can get an offer and pre-qualify without putting down a deposit.
3. Credit criteria – At 5 Star Car Title Loans, we look at more than just your credit history. We get a fuller picture of your ability to pay back the loan by checking out your employment, education and meeting our own credit criteria. Even if your credit is bad, you can apply for car title loans for bad credit.
4. Quick comparison shopping – Comparing rates from various lenders has never been easier! Send in your application once and get estimates and offers from several online title loan companies!
5. Help with debt – We allow our customers to take out loans so they can consolidate their debts into one monthly payment. We can even send the money directly to your creditors, to help pay off the debts.
What do I Need When Applying for Bad Credit Loans?
To apply for title loans in Camarillo, you need:
Valid ID
Recent photos of your car
Vehicle title – free and clear
Ability to pay the loan
Personal contact information
To begin the process, that's what you need. As we progress through your application, we may ask for more documents. Bear in mind that in California, you need to be 18 years old or more. You also might need to prove that you're a resident of California.
Services You Can Expect When Applying for Car Title Loans
At 5 Star Car Title Loans, it is our goal to make getting car title loans, quick and easy. Therefore, we include extra services to our customers. Here are some of the extras you can expect when you send in your request for an instant cash advance online:
We keep your personal information confidential
Use the easy online application process
Don't give up your car – keep it to use as needed
Choose from our monthly payment methods
Lots of locations in California to choose from
Even with all of those services, we also help our customers who need assistance in transferring their car titles or registering titles that are out of state.
How Do Cash Title Loans in Camarillo Work?
At 5 Star Car Title Loans, this is the process we use:
Send in your application for pink slip loans.
After approval, your car will be inspected.
Approval decision is based on your car's value, your ability to pay and our credit specs.
Our name will be put on your title as a lien-holder.
Collect your money but keep your vehicle.
Pay monthly payments until zero balance.
Your title is returned and nothing else is owed.
Collecting Your Cash Title Loans
When you have completed the approval process for car title loans, you will need to collect your cash. We have a few ways for you to get your money, so choose the method easiest for you:
MoneyGram – you can get cash
Repay – money deposited directly into your account
Company check – for those who prefer it
Valuing Your Car for Car Title Loans in Camarillo
When you send us your online application for car title loans in Camarillo, the first thing we'll do is find out how much your car is worth. That will help us prepare offers for pink slip loans.
Equity in your car: This is the amount of your car that you own. For instance, if you still have a few payments to go you won't own your car 100%. Our auto title loans are based on the amount of equity you own.
Condition of your car: The condition your car is in has a large impact on its value. We will check it inside and out to know if it has been well taken care of or is in need of repairs.
Accident report – This is an automatic report that lists any accidents your car has been in. We will check the extent of any major damage and the quality of the repairs.
Mileage – The number of miles on the odometer needs to match up with the age of the car. If the mileage is less, that can add to your car's value. If it is more, then the value can be less than the Kelly Blue Book.
Making Your Monthly Payments on Car Title Loans in Camarillo
We have created several options for you to choose from when making your monthly payments. Use whichever one is the most convenient for you, or discuss the choices with our loan representatives.
1. Payments by phone: You can call one of our offices with your credit card / debit card info and our loan representatives will help you submit your payment.
2. Payments online: By using your account, you can easily transfer the money each month. To set up your account, call our office for help.
3. Cash payments: Walk into any 7 Eleven with your cash and the cashier will credit your 5 Star Car Title Loans account.
4. Check or Cashier's check: If you prefer this option, you can mail it to us.
How I Get My Title Back After I've Paid Off My Pink Slip Loan?
That's easy, because we take care of it for you. We'll remove our name from your car title and make sure you get a new title that is free and clear.
Nearest Locations