Title Loans in Chula Vista, 91910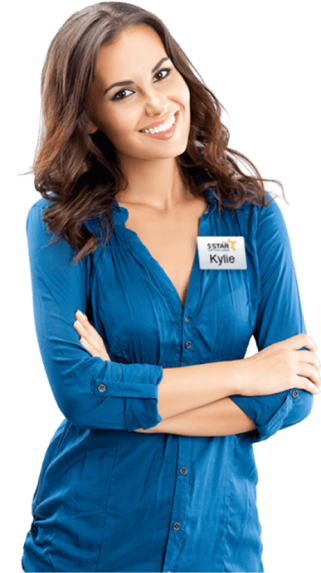 Customer Centered Service

Providing excellent customer service and a positive loan experience is 5 Star Title Loans top goal and we work tirelessly to make this happen for each and every customer.

Loans for Low Credit Score

We don't like turning away customers simply for having a bad credit score. We will work hard to get you a loan regardless of your bad credit.

Easy Application Process

We understand the urgency when getting a loan, so we offer simple options for applying. You can choose to apply either by phone or online.
Products

Car Title Loans

Payday Loans

Bad Credit Loans

Personal Loans

Online Title Loans

RV Title Loans

Process

Apply by phone or online

Complete all necessary requirements

Visit our local GPS Installation Center if needed

Get your money

Requirements

Car details

Personal details

Car title

Identification

References

Benefits

Keep driving your car

No prepayment penalties

No hidden fees

Quick funding

Personable service
Nearest Locations
5 Star Car Title Loans in Chula Vista, CA
With Chula Vista being the second-largest city in the San Diego metropolitan area and the seventh-largest city in southern California, it is home to about 250,000 diverse, determined, and hard-working people, who give their best to get through life.
However, more often in the middle of unexpected financial challenges, these people are forced to knock on the doors of big institutions and ask for money to deal with their cash crunch.
But, Alas! Their long and demanding loan processes force them to look for better alternatives that can give them quick cash without eating up so much of their time.
One such resort is 5 Star Car Title Loans in Chula Vista, California! We offer affordable and fast auto title loans2 where people can easily get some extra cash to cover their expenses without going through hard checks and long forms.
Let's learn more about how these short-term loans can help you to get through the month!
What Is A Car Title Loan?
A car title loan or a pink slip loan is a short-term loan that is secured against the car title of the applicant. In this personal loan, the lender puts a lien on your car title and in exchange gives you the money you need.1
Because of their flexible terms and fast process, you'll be able to get your money within a short period of time and therefore easily pay for your sudden personal emergencies.1
How Long Does It Take To Get A Title Loan Approved?
5 Star Car Title Loans has a simple and uncomplicated process. We do not force you to go through tiring and lengthy processes thereby saving your time. Therefore, we try to keep the loan process short and simple.
From filling out the online application to submitting your document, each step consumes no more than 5 to 6 minutes.1 So, if you have completed the formalities and have submitted all the required documents, our team will work on processing the request as soon as possible.
After getting the approval, you can either get your money within 24 hours or in one business day.2
Can I Keep Driving My Car While Paying Back The Loan?
Yes, you can keep driving your car!1
With 5 Star Car Title Loans, you do not have to worry about your car; it will stay with you. We will not ask you to submit the car or the keys as it is your car title that is placed as collateral, not your car itself.
Therefore, you are free to keep your car even while you are repaying the loan. However, in order to keep this arrangement, you need to keep making the monthly payments on time.4
List Of All The Required Documents For Getting An Auto Title Loan in Chula Vista
Unlike traditional lending options, auto title loans have a user-friendlier loan process where you only need to present a handful of documents to apply and get qualified for the personal loan.
These Documents Include:
Qualifying Vehicle Title
A clean title in your name is one of the primary requirements for title loans.
Proof Of Residence
You can either show your mortgage/rental agreements or credit card bills as proof of residence.
Proof Of Income
Proof of income ranges from bank statements to tax returns.
Recent Photos Of Your Vehicle
Recent photos of the vehicle are used to see the condition of the vehicle to see if your car qualifies for a title loan. So, photos of the front and back of your vehicle with its odometer readings will be needed.
Government-issued ID
You can give your driver's license, passport, or state-issued ID.
What Is Considered As Proof Of Income For Getting Car Title Loans In Chula Vista, California?
While the traditional definition of work may restrict it to 9 to 5 jobs, modern times accept different forms of employment. So, you can give proof of your income via:
Bank Statement
Pay Stubs
Social Security statements
Workers' compensation letter
Tax returns
Disability payments
How Much Cash Can I Get With An Auto Title Loan?
Car Title Loans in Chula Vista are given based on various factors. Likewise, the loan amount is also determined by some of these factors. Since every applicant has a different income, car, and other different things, the minimum loan amounts vary accordingly.
Therefore, how much cash you can get will be impacted by considering these three major factors:
Your Ability to Repay
To get a title loan, you will be required to demonstrate a strong ability to repay for which you need to have a steady source of income.
Your Car's Equity Value
Another deciding factor for your car title loan is the equity left in your car. With 5 Star Car Title Loans, you may get money up to 50% of your car's value.1
Your Car's Market Value
Your car's condition, as well as its market value, also plays an important role. If you present a well-maintained car, you are likely to receive more money.1
The more your income, car's market value, and equity value, the more money you can borrow with a car title loan.1
Applying Online for Auto Title Loans in Chula Vista, CA
You can get a car title loan by applying online through the official website of 5 Star Car Title Loans. The whole loan process is completely online and does not take much of your time & energy.
Follow Three Simple Steps:
Apply Online
The first step is to fill out the online application for car title loans. You will be requested to fill out a form and share some details such as your name, address, phone number, income, and your car's make and model. This will help you in getting conditional approval.
You can fill out the form yourself or you can call our Chula Vista branch where a loan agent will fill the form for you.
Submit Documents
An auto title loan agent will guide you and will give you a list of documents that you will need to submit. You will be required to upload scanned copies of these documents which will include proof of income, proof of residence, recent photos of your vehicle, and ID proof.
Get Your Money
The uploaded documents will be used to verify the previously obtained information. After verification, you will get final approval.
Followed by approval, the loan agent will prepare a contract with details such as minimum loan amounts, actual loan amount, interest payments, monthly payments, and Annual Percentage Rate (APR).
Make sure to read all the details carefully before signing the loan contract. Once you sign this, you will receive your money in one business day.
Various Methods Of Receiving Car Title Loans California
5 Star Car Title Loans maintains the simplicity of the process from start to end. From effortlessly filling out the online application to receiving the money, everything has been executed with a focus on user experience.
Hence, we offer different ways in which the borrowers can receive money from the lender directly. You can easily receive title loan money via:
MoneyGram
Mailed Check
Automatic Electronic Deposits
For What Purposes Title Loans Are Given?
The loan proceeds from car title loans are intended primarily to be used for personal or household purposes. These short term loans can be utilized for covering:
Medical Bills
Travel Expenses
Home Repairs/renovations
Funeral Costs
Wedding Expenses
How To Repay Car Title Loans in Chula Vista, CA?
Unlike payday loans and service student loans, you do not have to stick to rigid payment options while repaying your auto title loans.
At 5 Star Car Title Loans, we try to maintain the simple loan process from start to end. So, you can repay your loan with the method that feels the most comfortable to you. Make your payments using any one of the following:
Phone
Mobile Application
Credit/debit Card
Direct Deposit
Can Someone With a Bad Credit Score Qualify For Auto Title Loans in Chula Vista, CA?
Yes, you may get a title loan with bad credit.1
Since auto title loans are short-term loans with looser credit qualifications, people who own a qualifying vehicle and demonstrate a strong ability to repay the loan can easily apply for title loans without worrying over credit scores.1
While a financial credit check may be there, it is absolutely possible to get a title loan even with bad credit.1
Will I Be Charged With Prepayment Penalty If I Repay My Loan Early?
5 Star Car Title Loans does not charge you any kind of extra fees on early payments, so, don't worry.
We understand that everyone tries to pay off the loans as early as possible because no one likes to stay under