5 Star Car Title Loans Google Reviews:
One time when I was in Downey on vacation I ran clean out of money. I jumped online and applied for a cash for title loan so I could get back home. Within a few hours I already had the money I needed and I didn't miss out on a thing!
Edward Marshall
23:46 24 Jan 20
When I applied for a car title loan, I assumed I could use my leased car from my business as collateral. It's a great car in good condition and worth a lot of money. Only when I began the approval process did I understand that I could only use a private car as security. Since I needed the loan urgently, I used my personal car as security instead. I drove it into their office so they could evaluate its value and condition. All the paperwork was in order, so there were no problems. When I understood the process, all worked out well. 5 Star Car Title Loans was a good company to work with and I got my money right away.
Carl Ferguson
10:50 01 Aug 19
CHRIS PETERS
20:44 29 Aug 18
About This Location
R.B. Plaza provides registration services for 5 Star Car Title Loans customers. The store is located at 11856 Paramount Blvd #B, near the intersection with Stewart and Gray Rd. If you live in Downey and in need of registration services, stop by R.B. Plaza that works with 5 Star Car Title Loans in Downey. R.B. Plaza provides our clients with unmatched customer service. 5 Star Car Title Loans does not issue loans at this location.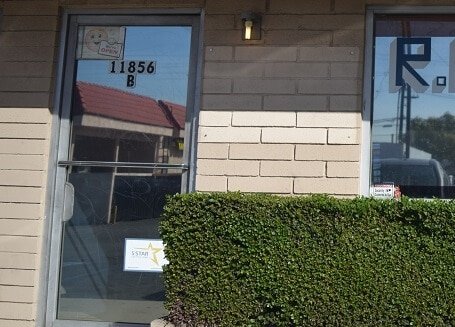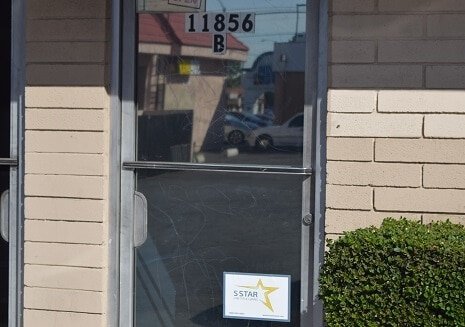 Downey - A Gateway City
Downey, California is one of the Gateway Cities located in Southeast Los Angeles County. One of the points of interest for most tourists is the McDonald's, because it is the oldest McDonald's that is still open and running. It is also known to be where the Carpenter siblings made their home. Karen and Richard Carpenter became a famous singing duo known as the Carpenters. During their performing career that lasted 14 years, they produced ten albums and were often seen on popular TV entertainment programs. Additionally, the Apollo Space Program was developed in Downey. The city has a rich history in aviation, including its participation in the space shuttle.
Making Ends Meet in Downey
Downey has so much going for it, but still it can be hard to make ends meet. If you're struggling with payments that are coming due, invoices that are past due or urgent expenses that you can't cover, you could consider applying for a car title loan. Car title loans use the value of a car that you own to secure a quick cash loan, which you can repay in simple monthly payments. You don't need to hand over your car if you get a fast loan from 5 Star Car Title Loans in Downey. We would only use its value as collateral. We'll check how high its value is and if enough, we would put our name on your car title as a lien holder. But you keep the car!
Applying for a Personal Loan
The online application is at the bottom of this page. Go there, fill it in and send it to us. If you meet our credit criteria, can make the monthly payments and have a car with enough value, we will contact you. Our car title loans begin at $2,600 and depending on your car's value and your financial situation, can go higher. If your credit status is good or bad, it doesn't matter – you can still send in your application to 5 Star Car Title Loans in Downey.
Spending Your Cash with 5 Star Car Title Loans in Downey
If  you got a final approval from us, 5 Star Car Title Loans in Downey, you can use the money in any way that you want to. There are no restrictions. So get your money, keep your car and pay your bills! Contact us for your cash today! We're waiting to hear from you at 5 Star Car Title Loans in Downey!