Title Loans in El Cajon, 92020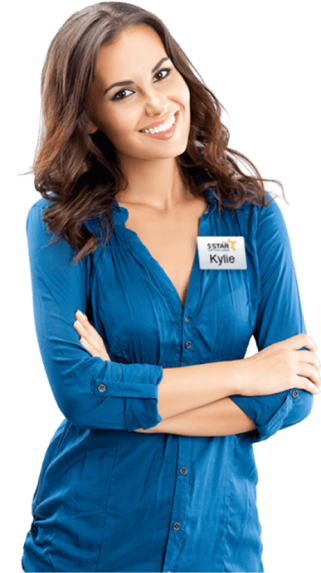 Customer Centered Service

Providing excellent customer service and a positive loan experience is 5 Star Title Loans top goal and we work tirelessly to make this happen for each and every customer.

Loans for Low Credit Score

We don't like turning away customers simply for having a bad credit score. We will work hard to get you a loan regardless of your bad credit.

Easy Application Process

We understand the urgency when getting a loan, so we offer simple options for applying. You can choose to apply either by phone or online.
Products

Car Title Loans

Payday Loans

Bad Credit Loans

Personal Loans

Online Title Loans

RV Title Loans

Process

Apply by phone or online

Complete all necessary requirements

Visit our local GPS Installation Center if needed

Get your money

Requirements

Car details

Personal details

Car title

Identification

References

Benefits

Keep driving your car

No prepayment penalties

No hidden fees

Quick funding

Personable service
Nearest Locations
5 Star Car Title Loans in El Cajon, CA
Many times managing our bills and finances can be so hard that people can become mentally stressed and emotionally drained because of them. And sooner or later, we all wish to approach someone who can extend some financial assistance.
While getting traditional bank loans sounds like a viable option, their whole loan process extracts a lot of energy, time, and effort.
So, what to do? The most ideal choice here would be to turn to the institutes which have simple and fast procedures that can help you with quick cash sparing you heaps of paperwork. And one such option for the residents of El Cajon, CA is getting a car title loan.
For all of you who are troubled with a cash crunch and are waiting for a viable alternative, 5 Star Car Title Loans brings fast auto title loans.2
How Do Car Title Loans Work?
Car title loans are short-term cash loans that can help you to cover various unexpected personal and household expenses.1
An auto title loan is a secured loan where the borrower approaches the lender directly and puts his car title as collateral. Here the borrower allows the lender to put a lien on the car title and in exchange, the lender provides him with extra cash.2
In this personal loan, your repaying ability and car title are major deciding factors and it's highly probable for people to get access to the loan proceeds within 24 hours of loan approval.2
What Are The Necessary Documents For Getting An Auto Title Loan?
To be able to get title loans in El Cajon, you will need to follow the requirements of the state of California. So, the required documents in the state include:1
Qualifying Car Title
A clean and clear car title registered in your name is a must for a car title loan.
Proof of Income
Proof of income includes documents such as your bank statements, pay stubs, and documents for other forms of income.
Proof Of Residence
Proof of residence is a must for getting a title loan in El Cajon, CA. You can show your utility bills, mortgage agreements, rental agreements, and even credit card bills as proof of address.
Government-issued State ID
You also need to have a government-issued photo ID that includes a driver's license, passport, etc.
Recent Photos Of Your Car
Since the title loan process is online, in place of in-person inspection, you need to submit the latest photos of your car ( including VIN and odometer readings).
Apply Online For Auto Title Loans With 5 Star Car Title Loans in El Cajon CA
5 Star Car Title Loans offer affordable title loans that are easy to get. To offer ease and convenience, we have segmented the whole process into three short and simple steps.1
Steps For Getting A Car Title Loan:
Fill Out an Online Form
Start by filling out an online application. Visit the official website of 5 Star Car Title Loans and fill out an online application form. Share details such as your name, address, income, and vehicle details followed by which you will get conditional approval.1
Submit The Documents
A loan agent will get in touch with you and will ask you to upload the scanned documents which will be used to verify your information.1
In case a question pops up, feel free to contact 5 Star Car Title Loans.
Get Money
Upon verification, you will have the final approval. A loan agent will give you an estimate of the minimum loan amount, interest rates, Annual Percentage Rate, and payment terms, and also mention all of these in the contract.1
Once you sign the contract, you may get money the same day.2
While we trust that our customers will read the accessibility statement of auto title loans, we still encourage everyone to read every term and condition carefully before signing any kind of contract.
How Much Cash Can I Get With El Cajon Title Loans?
The loan amount is based on different factors. Since these factors vary with individuals, the loan amounts vary too. Although there are different factors, the following two are the most important ones that are considered while calculating the money for title loan:1
Ability To Repay
Your income determines your ability to repay. The title loan lenders have to make sure that you have a steady flow of income which can demonstrate that you can afford an auto title loan.1
Car's Equity Value
If you have a car, there must be some equity left in it. Equity is the difference between the market value of your car and what you owe on it.1
Car's Market Value
Typically in El Cajon title loans, customers can get access to around  50% of the market value of their vehicle.1 But the final loan amount can vary according to the vehicle use such as :
Make, Style, and Model of the Car
Year of The Car
Mileage on the Odometer
Current Condition of the Car
When a loan is calculated the above factors are clubbed together and your loan money is calculated.1 You can also use the above information and contact your trusted car dealer to find out an approx amount that you can access by qualifying for a cash advance loan.
Where Can Money From Auto Title Loans Be Utilized in El Cajon, CA?
Even though there are certain restrictions on fund usage of other loans, money from an auto title loan can be used in various ways.
Primarily intended for personal and household purposes, you can use the money for covering the following expenses:1
Medical Bills
A medical emergency can throw you off track and can amount to a lot of dollars. However, you can easily cover the bills with title pawns.
Travel Expenses
Traveling is among the most exhausting and exorbitant emergencies that come with high costly airplane and train tickets. So, a cash advance loan can be of great help here.
Funeral Cost
This unfortunate emergency can cost tens of thousands of dollars in the USA. Therefore, you can get car title loans in California to cover the funeral cost of a close family member.
Home Repair And Renovation
Since home repairs come with long bills, we get caught in a financial whirlwind. So, these loans in El Cajon can also be used for renovation and repairs.
My Car Title Is Not In My Name, Do I Qualify For Title Loans El Cajon, CA?
As car titles are one of the main prerequisites of title loans, the title that is used must be registered with the borrower's name.
If the car title is in someone else's name, you will not be eligible for a title loan in El Cajon. But where there is a problem, there is also a solution.
You can get your title transferred in your name by visiting the local DMV and following these steps:
Visit the nearest DMV
Bring the right documents such as the title transfer request form, your driver's license, and the car's registration.
There will be a fee according to the request you are making. Make the payment and complete the process.
Once the title gets transferred to your name, you can apply for a title loan in El Cajon, CA.
Can Someone With Bad Credit Get An Auto Title Loan in El Cajon, CA?
California finance lenders often dig into your credit history to verify whether you have low lending risk or not. While a good credit score is an indicator of strong financials, it's possible to get approved without it too.
As mentioned above, a car title loan is based on factors such as your income, ability to repay, and your car's equity. So, there are chances that you may get auto title loans with bad credit scores in El Cajon, CA.1
Are There Any Prepayment Penalties For Paying Auto Title Loan Early?
No!
5 Star Car Title Loans understands that paying off the debt is one of the most tiring processes and you might want to complete it as soon as possible.
So, you can pay your title loan as early as wish without worrying about hidden fees or prepayment penalties.4
How Can Car Title Loans In El Cajon, CA Be Repaid?
5 Star Car Title Loans accepts payments for title loans in El Cajon via various methods. You can make the payments by:
Phone
Mobile application
Credit/debit card
Direct deposit
On top of this, we offer flexible repayment options where applicants don't have to face the burden of paying the pending amount in one go. Here are 2 options to pay your title loan easily without any burdens or hassles:
Single-Payment Loans: If you want to take off the debt in one go, you can make a lump sum payment at the end of the agreed-upon period.
Installment Loans: You can also create a repayment plan where you'll have to make small monthly payments over a period of time and you can keep driving while paying your loan back.
Is My Private Information Safe With 5 Star Car Title L