5 Star Car Title Loans in Glendale
Start your loan process at this Registration Services Center – How it works
5 Star Car Title Loans Google Reviews:
By far the best title loan place that I have been too. This is the second loan that I get with them and the process with 5 star loans is so quick and painless.
It was a pleasure working with 5 Star Car Title Loans to get title loans that will help me pay my rent. They are helpful and for sure the best around the Glendale area.
arlene burns
15:50 14 Jun 21
It makes a big difference when you see people who are knowledgeable and friendly to help. Everyone I have come in contact with has been incredibly helpful and am helping me build my credit! Wonderful service!
Hogan Terry
05:24 07 Jun 21
Very friendly staff, eager to help. Highly recommend to anyone who needs a loan. Best place to get a title loan near me.
Payton Arroyo
07:19 05 Jun 21
Great online installment loan service. The staff is exceptionally sure and accommodating. The staff is so wonderful and exceptionally caring. Highly recommend them.
Fanck Loriann
16:42 04 Jun 21
A remarkable car title loans for bad credit company run by professionals who are experienced, expedient, and extremely friendly.
Wishart Gautier
12:03 01 Jun 21
I had a very nice experience working with them. The staff is highly educated, experienced, and knowledgeable. The answer to your questions very polite and patiently. Thanks for long term loans no credit check.
This went as well as you could expect it. No hassles or annoying questions, application is very simple, and process afterwards is pretty quick too. Great customer service.
Susan Holton
15:02 10 Mar 21
Glad I came to 5 star with my problems. Their process is really simple and quick to do. Thanks so much you guys!
Michael Simpson
08:19 11 Feb 21
The staff is very friendly, professional and always glad to help me get the cash. They already know me every time I call in!
Patrick bakgau
05:54 02 Feb 21
I came here with a title loan and they work with you to pay off the old loan and get you more money.. It's really simple I recommend giving them a call!
Garret James
05:45 21 Jan 21
The agents I spoke with showed superb service. This company has great management too it's easy to tell. They also adhere to all CA Laws so feel safe coming here...
Lily Mills
07:19 18 Dec 20
By far the best title loan place that I have been too. This is the second loan that I get with them and the process with 5 star loans is so quick and painless.
John Archie
07:51 30 Aug 20
I got a car title loan from 5 Star Car Title Loans Glendale. The rep who assisted me was very knowledgeable and polite.
Armand F Moreno
08:23 15 Jun 20
My wife wanted to upgrade our home security system, so he took an auto title loan. He had nothing but praises for you!
Thomas Garling
10:05 25 Apr 20
I was in such deep trouble with some bills that were due. I mean, really deep. I got out of my fix with a car title loan. That money saved my skin!
Jacob Ragland
05:10 21 Feb 20
Most companies would reject a bad credit loan but thankfully these guys are welcome for a negotiation. We get to negotiate and I'm happy I met them.
Frederick Tobin
09:52 19 Feb 20
When I need money to join my friends on a road trip, I get bike title loans. Without any problem at all I get the money I need for traveling.
Rodney Adkins
08:24 31 Jan 20
To get a cash for title loan in Glendale I had to prove to them that I earn enough money. Isn't that annoying? I mean, like why would I be taking out a loan if I didn't think I'd be able to pay for it? I was upset but they were very nice about it and helped me get the money quickly.
Layla Hill
20:19 17 Jan 20
Ashley Bohannon
16:25 14 Aug 18
About This Location
Tax Plus provides registration services for 5 Star Car Title Loans customers. The store is located at 1218 S Glendale Ave, near the intersection with E Palmer Ave. If you live in Glendale and in need of registration services, stop by Tax Plus that works with 5 Star Car Title Loans in Glendale. Tax Plus provides our clients with unmatched customer service. 5 Star Car Title Loans does not issue loans at this location.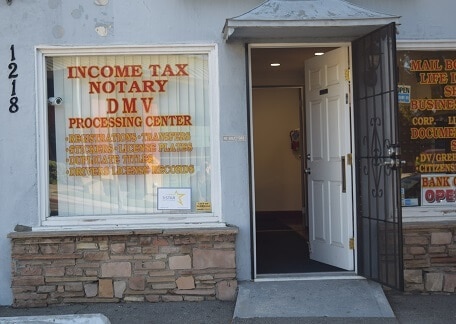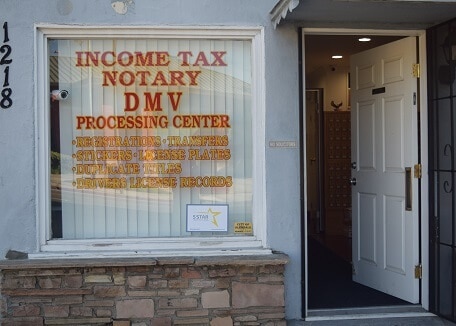 5 Star Car Title Loans in Glendale
Borrowing money in Glendale can be a real hassle, but if you own a car it can be a breeze. 5 Star Car Title Loans in Glendale processes auto title loans to people who are in need of a quick loan.
Why are Auto Title Loans Better than Payday Loans?
Auto title loans are longer term, meaning that you can get a larger amount of money and then pay for it in simple monthly payments. At the end of your loan term, after making monthly payments, you will not owe anything. Payday loans, on the other hand, are for two weeks. Every time you begin a new payday loan, it starts over, rather than continuing the old one. This type of loan can go on for a long period without ever reaching the end.
Do I Need Good Credit to California Title Loans?
You do not need good credit to apply for California Title Loans. You can even be approved today, without worrying about your credit history. Everyone falls into a financial trap at some point, so we understand that good people can end up with bad credit scores. Our trained agents at 5 Star Car Title Loans in Glendale are available to help!
Are There Any Hidden Fees with Bad Credit Loans?
You can trust the folks at 5 Star Car Title Loans in Glendale to help you through the process of requesting bad credit loans. Everything is up front, on the table and there are no hidden fees.
When Is the First Payment Due on Auto Title Loans in California?
Your due date for your first payment on auto title loans in California depends on when you sign the contract with 5 Star Car Title Loans in Glendale. From the day you sign it, your first payment will be due 30 days later.
Can My Spouse Co-sign on No Credit Check Loans?
If your spouse meets our standard credit requirements than he or she might be able to cosign your contract for no credit check loans. The best way to find out for certain is by contacting one of our loan agents at 5 Star Car Title Loans in Glendale.
Can You Transfer the Title into My Name?
We have experience with this and can help you get your car registered. Then you can get an up-to-date car registration.