Title Loans in Hampton, Virginia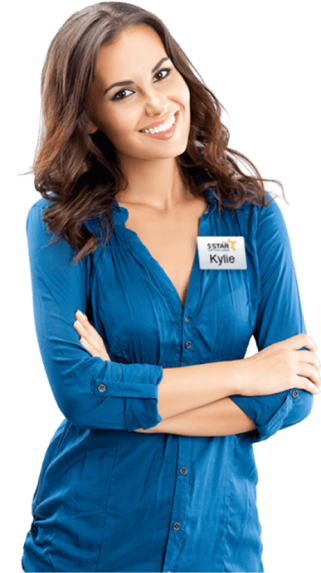 Customer Centered Service

Providing excellent customer service and a positive loan experience is 5 Star Title Loans top goal and we work tirelessly to make this happen for each and every customer.

Loans for Low Credit Score

We don't like turning away customers simply for having a bad credit score. We will work hard to get you a loan regardless of your bad credit.

Easy Application Process

We understand the urgency when getting a loan, so we offer simple options for applying. You can choose to apply either by phone or online.
Products

Car Title Loans

Payday Loans

Bad Credit Loans

Personal Loans

Online Title Loans

RV Title Loans

Process

Apply by phone or online

Complete all necessary requirements

Visit our local if needed

Get your money

Requirements

Car details

Personal details

Car title

Identification

References

Benefits

Keep driving your car

No prepayment penalties

No hidden fees

Quick funding

Personable service
5 Star Car Title Loans in Hampton, VA
Sometimes, getting through the month becomes a big battle. No matter how much we try to manage our expenses, an unexpected event easily burns a hole in our pocket. To get out of such financially testing times, we try to get a loan.
Now, getting a long-term financial solution such as a bank loan can take weeks or months. Hence, there exist other short-term financing options that can help you attend to the issue asap. And one such alternative is a car title loan.
For all Hampton, VA residents who are facing financial challenges and need immediate cash, 5 Star Car Title Loans presents affordable auto title loans that can help you get money in one day.2
Car Title Loans in Hampton: What are they?
A car title loan is a short-term loan secured against your vehicle title. Since it is a secured loan, it uses your car title as collateral.1 There are other terms such as car equity loans, pink slip loans, and auto title loans which can be interchangeably used for car title loans.
How Do Title Loans Work?
Car title loans are simple and easy lending options. To get a title loan, you must be a vehicle owner with its title in your name.
In this loan, you put the car title as collateral and get money in return. As these are primarily collateral-based loans, the lender puts a lien on the title to secure the loan.1
One of the great things about title pawns is that you can take the money and keep driving your car even while you are repaying your car title loan. However, the lien will stay on your title until you repay the complete loan amount.4
Basic Requirements For Title Loans in Hampton, VA
Hampton title loans with 5 Star Car Title Loans are secure, reliable, and affordable. Our application process is easy and pain-free and won't consume extra time or energy.
You just need to comply with Virginia laws and meet a few requirements to get fast auto loans in Hampton, VA.1
A vehicle title in your name
Income proof to demonstrate the ability to repay
A qualifying vehicle
Required Documents For Hampton Title Loans
If you meet the requirements, the next thing you must check is the list of basic documents which are required to get a title loan. So, before applying, make sure you have all the following documents:
A Clear Vehicle Title
The first important document required is a vehicle title in your name. Ensure that it is clear and lien-free with you as the sole owner.
A Valid Government-issued ID
You can use your driver's license, passport, or any other valid government-issued ID with your photo on it.
Income Proof
As proof of income, you can show bank statements, pay stubs, tax returns, or other documents that show earnings.
Residence Proof
You can show your utility bills or your mortgage/rental agreements to show as your proof of residence. Apart from that, you can also show your credit card bill as residence proof.
Will I Be Asked To Submit My Car?
No! 5 Star Car Title Loans does not ask any customer to submit keys or their car.
As the title loans are given against the title (and not the vehicle itself!), we do not need you to surrender your vehicle.2
However, it's recommended that you make the monthly payments on time to avoid defaulting and getting any sort of late penalties
How Much Cash Can I Get With A Title Loan?
As tile loans depend on various factors, the minimum loan amounts vary depending on the customer and his vehicle. Most title loan lenders determine your loan eligibility and amount on the basis of 3 major factors. These are:
Your Income & Ability to Repay
Although there are numerous factors while fixing the amount of a loan, your income & ability to repay the loan is, by far, the most important factor. The minimum loan amounts will be impacted by your ability to repay (which will be demonstrated by your income).1
Car's Equity Value
The equity left in your car will not only be used for checking eligibility but will also be used to calculate the loan amount. The more equity you have, the higher the loan amount you'll be able to access.
Car's Market Value
When you are applying for a title loan, the lender does a car inspection and determines your car's market value to calculate the loan amount.Many factors such as vehicle year, current condition, brand, model, etc. are considered to compute the final sum.
At 5 Star Car Title Loan, we focus on helping customers get fair market value and our customers may be able to easily avail around 75 % of their car's market value.2
Complete Process of Getting Hampton Car Title Loans
5 Star Car Title Loans offers a straightforward process that is completely online. You can now apply online for title loans at your convenience, from your home. There is no long and lengthy paperwork, and the process can be completed in 3 simple steps:
Apply Online
Visit the official website of 5 Star Car Title Loans and fill out the online application form. In the form, you will be asked to share your name, address, income, phone number, and card details.1
You can either fill out the form yourself or call our loan agent to know your loan eligibility quickly.1
Send In Few Documents
Based on your information, you will get pre-approval following which you will be asked to turn in some documents. These documents will be used to verify the information.1
Once your information checks out, you will get final approval. Our executive will reach  to provide you with  a rough estimate of the minimum loan amount, interest rates, APR, payment terms, etc.1
Collect Your Cash
In case you agree with the terms, you'll receive a loan contract mentioning all the discussed details.Make sure to read every detail carefully; if you come up with a question, you can ask the loan officer.
Send the signed contract as soon as you can after which you can expect to receive money in one business day.2
How Fast Can I Receive Money?
Your loan approval and money deposit speed highly depend on you. The quicker you meet up with the qualifications standards and submit the applications, the faster you'll be able to receive your money.2
The 5-star team works on keeping the whole process easy and hassle-free where in many cases the applications can be processed within 24 hours or one business day after the approval.2
I Have a Bad Credit History, Can I Still Qualify For A Title Loan?
Yes! You may still qualify for Hampton title loans even with bad credit.1
Even though most types of loans require you to have a perfect credit score, it's not the case with title loans. With title loans, the process is more streamlined and hassle-free where the focus on multiple factors and poor credit does not put a stop to your loan application.
As these short-term loans are based on your income, ability to repay, and car's equity value, you can still qualify despite having a poor credit history.1
Where Can I Use Title Loan Money?
Along with covering your sudden bills, these short-term financing solutions can assist you in settling many financial problems. Since the loan proceeds from title loans are meant for personal and household purposes. You can use them to deal with situations such as:1
Medical Bills,
Wedding Expenses
Travel Expenses
Home repairs and renovations
Funeral cost of a close family member
Do I Need A Bank Account To Apply For A Title Loan?
A bank account is one of the financial tools which are used by millions around the world to hold their savings. If you are not one of them, availing of other types of loans in Hampton, Virginia might come up as a challenging task.
However, it is not the case with title loans.
If you do not have a bank account, you can visit your nearest MoneyGram location or use online wallets to receive funds and pay back loan money in Hampton, VA.
How Can You Repay Your Title Loan In Hampton, Virginia?
Title loan payments are not limited to direct deposits from bank accounts and that is the reason why people without a bank or checking account can get title loans. 5 Car Title Loans accept the following methods of payment:
Mailed Check
Online payment
In-store payment
Payment through the phone using credit or debit cards
Are There Any Prepayment Penalties?
It is natural for all of us to get rid of debt as early as possible. People sometimes try to pay off the loan earlier than the decided time but get charged with hidden fees or a prepayment penalty.4
However, 5 Star Car Title Loans maintains full transparency, and hence, we tell all our customers to read the guidelines carefully.
We do not charge you any type of hidden fees or penalty even if you repay the loan earlier than the period mentioned.4
Is My Personal Information Safe With 5 Star Car Title Loans?
Unless you express written consent, we do not share sensitive information with any other party. You do not have to worry about your information as it is completely safe with 5 Star Car Title Loans.
Your details are only needed to complete the loan process. Apart from that, these details are nowhere used or shared.
Benefits Of An Auto Title Loan With 5 Star Car Title Loans in Hampton, VA
5 Star Car Title Loans provides immediate assistance to anyone who wishes to get a title loan in Hampton, Virginia. There are many benefits that are associated with title loans and there are additional benefits that come with getting a title loan with 5 Star Car Title Loans. These benefits include:
Get instant approval1
Quick cash for short term financial needs2
Competitive rates of interest1
No hidden fees4
No prepayment penalties4
Flexible title loans1
Need Extra Money To Cover Expenses?
If you need some extra help and money to settle unforeseen expenses, a title loan in Hampton, Virginia is a viable and recommended option.
You can start the title loan process by calling 5 Star Car Title Loans' cell number or applying online through our official website.1
So, don't waste any more time, reach out now to check whether you can get a pink slip loan or not!