Title Loans in Lakewood, 44107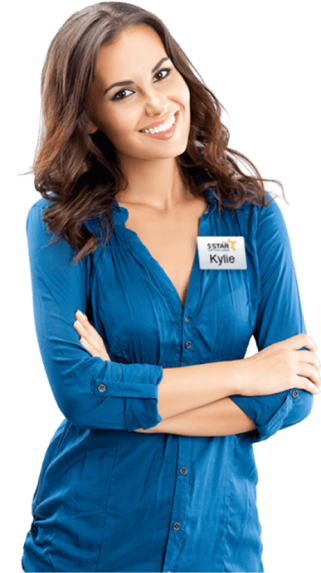 Customer Centered Service

Providing excellent customer service and a positive loan experience is 5 Star Title Loans top goal and we work tirelessly to make this happen for each and every customer.

Loans for Low Credit Score

We don't like turning away customers simply for having a bad credit score. We will work hard to get you a loan regardless of your bad credit.

Easy Application Process

We understand the urgency when getting a loan, so we offer simple options for applying. You can choose to apply either by phone or online.
Products

Car Title Loans

Payday Loans

Bad Credit Loans

Personal Loans

Online Title Loans

RV Title Loans

Process

Apply by phone or online

Complete all necessary requirements

Visit our local GPS Installation Center if needed

Get your money

Requirements

Car details

Personal details

Car title

Identification

References

Benefits

Keep driving your car

No prepayment penalties

No hidden fees

Quick funding

Personable service
Nearest Locations
5 Star Car Title Loans in Lakewood, Ohio
We all love to make some fancy changes around our homes. It can be bathroom renovation, new patio installation, or even changing the decor style of the living room, etc.
However, more often than not realizing what you dreamt of is more expensive than what you planned and made a budget for.
In those times, people look for a fast lending option from which they can get some extra cash on short notice.
While many banks can drown you in lengthy applications and days of waiting, you can get some quick cash by applying for auto title loans.
At 5 Star Car Title Loans, we offer simple and quick funding options to help people fund themselves in as little as 24 hours.2
Let's know how that works:
What Is a Car Title Loan?
Title loans are a form of personal loan option where people can use their vehicle title to secure the loan and get some emergency cash.
In these loans, the borrower temporarily surrenders their car ownership to the lender, the lender places a lien on the car title and borrowers get the required funds.1
Online title loans are famous in many states as in these loans, the loanee doesn't have to submit their car to get the loan. They can apply, take and repay the amount while keeping their precious car with them.1
Title loans in Lakewood are famous by several other names such as pink slip loans, vehicle title loans, auto equity loans, etc.
How To Apply For Online Title Loans in Lakewood, Ohio?
With 5 Star Car Title Loans, applying for Lakewood title loans is really easy and people can also do it from the comfort of their homes.
Here are some simple steps following which you can apply online and Lakewood residents can get themselves a pink slip loan within one business day.2
Steps To Getting A Car Title Loan In Lakewood, OH:
Fill Out an Application Form
Before applying, you should know whether you and your car qualify for the loan or not. You can do that by going to our dedicated website and fill a simple online form mentioning things about your vehicle such as make, model, income, and other basic details.
If you face any doubt or need help, you can directly call us at our dedicated number and take the help of our agent to get a title loan.
Upload the Required Documents
Once your eligibility is confirmed and you get the conditional approval, you can move on to the next step and upload the requested documents to finalize your loan request.
With our smooth and easy procedure for an online title loan, you won't have to visit anywhere and can do that from the comfort of your home.
Sign The Contract
After verification, you will get the final approval and you'll receive a loan contract mentioning the details of the loan conditions and guidelines.
Make sure you carefully read them before signing and sending them back, in case you get any doubts you can call us on (888) 309 0994.
Receive Money In Your Bank Account
Once we receive the contract, we'll process your lending request and you can expect to get the loan proceeds within 24 hours or 1 business day.2
Apart from getting a direct deposit in the bank, customers can also opt for other payment options such as:
Collect Cash At Participating Stores

Receiving A Mailed Check

Getting a MoneyGram Transfer
What Is Needed To Be Approved For Car Title Loans In Lakewood, Ohio?
As the title loan laws of every state vary, there are certain things you need to keep in mind before you go out and apply for an auto title loan.1
Conditions To Apply For Lakewood Car Title Loans:
Candidates need to be 18 years old or above at the time of applying.

They need to have the clean and lien-free title of the vehicle they are using registered in their name.

Applicants must be living in Lakewood, Ohio, and should have proof of the same.

They need to showcase their ability to pay back the loan.
If you satisfy all of these conditions, you can go ahead and get yourself a car title loan.
Basic Documents To Present While Applying For Car Title Loans, Lakewood
At the time of applying, most title loan providers are usually required to submit documents to verify your information and other details.1 Here is the list of ones they typically ask for:
Qualifying Vehicle Title
For title pawns, applicants must have a valid lien-free title of the car they are using to borrow money.
Proof of Income
As lenders need to be assured that you can repay the loan. They need to be shown with valid proof of reliable income. You can use your payslips, tax statements, bank statements and compensation letters, etc. to apply.
Proof of Ohio Residency
To qualify for an Ohio car title loan, you need to be a resident of the state and should have some documents such as utility bills, lease agreements, and property tax slips to prove that.
Recent Pics Of Your Car
For your vehicle inspection, you can click clear and recent pics of your vehicle from multiple angles (including VIN and Odometer reading) and send it to the 5 Star team.
Government Issued Photo ID
For identification purposes, your lender can also ask to show a valid U.S. Government identification or State identification such as a driver's license or passport.
Several References
Several lending institutions can require you to provide some of your references too. These references can be either professional or personal and can also be from out of town.
How Much Cash I Can Get With Car Title Loans in Lakewood?
Auto title loans are secured loans with a streamlined loan process where your credit history is not that much of defining factor while determining your eligibility and loan amount.1
Here are the main 3 factors that most the title loan lenders use while calculating the amount of cash you can get:
Your Ability to Repay
Apart from having a lien-free car title, companies also need to be assured that they will get money in the future to pay back the loan.
Having a reliable income source will indicate that you can pay back the loan in time and will increase your chances of getting more money with the loan.
Your Vehicle's Equity
Generally in a car title loan, the amount you want is adjusted with the equity you surrender. If you want to get access to more cash, you should be using a car with more positive equity in it.
Your Car's Market Value
Many important loan terms such as minimum loan amount, interest rates, and repayment period are affected by the car you are using and its market value.
Here are certain factors we consider while calculating the market value of your vehicle1:
Vehicle's Brand, Make Model, and Style
Year When The Car Was Made
Current Condition
Any Modifications
Odometer Reading
At 5 Star Car T