Title Loans in Lorain, Ohio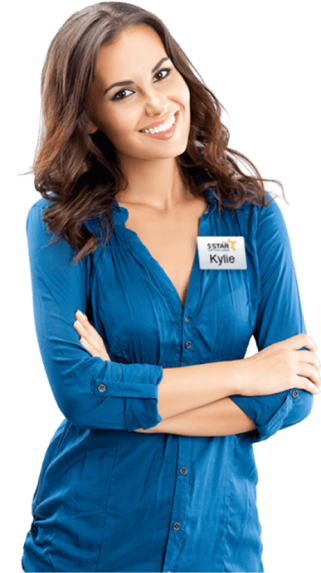 Customer Centered Service

Providing excellent customer service and a positive loan experience is 5 Star Title Loans top goal and we work tirelessly to make this happen for each and every customer.

Loans for Low Credit Score

We don't like turning away customers simply for having a bad credit score. We will work hard to get you a loan regardless of your bad credit.

Easy Application Process

We understand the urgency when getting a loan, so we offer simple options for applying. You can choose to apply either by phone or online.
Products

Car Title Loans

Payday Loans

Bad Credit Loans

Personal Loans

Online Title Loans

RV Title Loans

Process

Apply by phone or online

Complete all necessary requirements

Visit our local if needed

Get your money

Requirements

Car details

Personal details

Car title

Identification

References

Benefits

Keep driving your car

No prepayment penalties

No hidden fees

Quick funding

Personable service
5 Star Car Title Loans in Lorain, Ohio
As unemployment reaches its peak and regular bills keep on fluctuating, residents are forced to look for options to cover their unexpected expenses.
While asking friends and family might be of good help, you can't always do that!
That's why you need to be aware of other ways where you can get access to quick cash easily so that whenever unexpected expenses come you'll be ready.
One of the great ways of grabbing some fast and easy money is to apply for car title loans. With the help of 5 Star Car Title Loans, people can apply online and get immediate assistance2 to tackle their crumbling financial situations.
What Are Auto Title Loans?
Famous with other names such as pink slip loans and auto equity loans, car title loans are short-term lending options that help a person avail some quick funds by using their car title as collateral.1
When you choose to get an auto title loan, the lender claims temporary ownership of your vehicle and places a lien on your car's title to secure the loan.
These loans are known to have a smooth and straightforward application process where customers can apply and get their loan approved in as little as 24 hours.2
How Does The Title Lending Process Work?
Title pawns are widely known for having a simple loan process where people don't have to go through the hard application process and can expect the loan amount in their bank account within the same day.2
Here are some great reasons why getting a title loan from 5 Star Car Title Loans in Lorain, Ohio is a much better option than other lending options such as bank loans, payday loans, service student loans, etc.
Why Title Loans Are A Better Option?
Simpler application process that allows you to complete the whole process within the same day2 and get your title loan funds easier and quicker than other options.1
Flexible loan terms that don't require you to submit the collateral while paying back your title loan.1
How Easy Is It To Get Car Title Loans In Lorain, OH?
Auto title loans have a very relaxed and streamlined process with relaxed eligibility criteria where people with bad credit scores can apply in 4 simple steps and get themselves some fast money to pay their bills.1
But before you go online to apply make sure you satisfy these conditions:
What Do I Need To Get Approved For A Car Title Loan In Lorain County
To be eligible for title loans in Lorain, OH, one must:
Present a qualifying car title registered in their name.
Documented proof of their residence in Lorain, Ohio.
Must have an age of equal to or older than 18.
Have a reliable source of income to make timely payments.
Once you are sure that you satisfy all of the above, you can go ahead and apply for the title loan by following the below steps:
Steps For Getting Car Title Loans in Lorain, Ohio
Step 1: Fill out An Application Form To Know Your Loan Eligibility
You can call our team at (888) 309 0994 or go to our website and know your loan eligibility within 5 minutes.
Step 2: Apply Online By Filling Basic Details
After getting the conditional approval, our team will contact you and let you loan terms, the actual loan amount you can get, the annual percentage rate, repayment plans, etc.
Step 3:Submit Requested Documents and Pictures Of Your Vehicle
Once you agree, send in the requested documents to the 5 Star team and they will process your loan request and draft the loan agreement.
Step 4: Sign The Contract and Receive Money Within 24 Hours2
Carefully read the loan contract and send the signed copy as soon as you can.
Once you get the final approval, the loan request will be processed and you can expect the loan proceeds in your account within one business day.
Necessary Documents For Auto Title Loans In Lorain, Ohio
When applying for pink slip loans, many car title loan lenders require you to submit some documents to verify your information and create a documented application of your request.
Here is the list of some of the documents you'll need:
Car Title
Make sure you have a qualifying lien-free car title registered in your name.
Proof Of Income
Applicants can present their previous bank statements, income tax receipts or payslips, etc. to prove their repaying ability. People who earn their income from other sources can also use a compensation letter or SSI as their income proof.
Proof of Address
Residents who are renting their place can show rental agreements as proof. Other than that property tax slips, mortgage agreements, and utility bills such as credit cards, water or electricity can also work as proof of residence.
Valid Government Issued Photo ID
During the loan process, your loan officer will also require you to submit a valid proof of identification. It can be an Ohio-issued state-Id, driver's license, or passport.
Multiple Photos Of the Car
Click some recent photographs of your car from multiple angles and upload them on our web portal to get the virtual inspection done. Make sure you include VIN and odometer reading while clicking photos.
Can I Get A Title Loan Online?
Yes, For Sure!
Unlike any other financial institution, 5 Star Car Title Loans focus on providing comprehensive customer services where people don't have to face any unnecessary hassles while getting their title loans.
You can fill out the application form and send in the basic documents from the comfort of your home by going to our online portal and starting the simple loan process.
Can You Avail a Title Loan On A Financed Car?
You can!1
Car title loans are short-term cash loans that use your vehicle's equity and your repaying ability as the primary deciding factor of your eligibility.1
So, as long as you have a decent amount of equity in your car, you can get a title loan against that equity. Just make sure that before applying you call our team or your car finance and consult directly about the amount of equity you currently possess.
Can I Get A Car Title Loan If The Title Is Not In My Name?
Even though many title loan lenders can provide you with emergency cash at short notice without dragging you through complications, having a qualifying car title will be their prerequisite for applying.1
Therefore, it's important that you first get the title transferred to your name. Fortunately, the title transfer process is very easy and can be completed by following these simple steps:
Easy Steps To Get The Car Title Transferred To Your Name In Lorain, OH:
Visit Your Nearby FL DMV: The Department of Highway Safety and Motor Vehicles is an official body that handles all the title issues. If you want to get the title transferred. You can visit your local DMV office or use their online portal to apply for the transfer.
Required Documents: When applying for a title transfer, make sure you carry your important documents such as your vehicle's original title & registration, your driver's license, verified odometer reading, proof of insurance, etc.
Fill out The Form and Make Payment: You need to keep in mind that every person listed on the original title should also sign the required documents. And once you pay the fee and the application is verified, you'll get a confirmation of the title being successfully transferred to your name.
As soon as the title is transferred, you can call us and we'll proceed with your title loan request.
What Are Car Title Loans Based On?
Although every lender's credit criteria and conditions vary, most Lorain lenders use 3 major factors to determine crucial conditions such as interest rates, minimum loan amounts, repayment period, etc.
Generally, auto title loans in Lorain depend upon these factors:
Equity Possessed in the Vehicle
Typically in a title loan, the customer avails of the loan funds in exchange for a certain amount of equity in their vehicle. The more equity a person has the more money he'll be able to avail.1
Ability To Pay Back The Loan
One of the main concerns of most lenders is whether the applicant will be able to make timely monthly payments or not.1
As your income plays a big role in deciding your repaying ability. It has a significant impact on the actual loan amount you can access.1
Vehicle's Market Value
As every vehicle is different, the market value varies and the minimum loan amounts vary accordingly too. Here are some things that are taken into account when calculating your car's value:
Make, Model, and Style of the Car
Vehicle Year
Current Condition of the Car
Car's Odometer Reading
Modifications Done to the Vehicle
At 5 Star Car Title Loans, we work to provide fast title loans where customers can get a fair market price for their car and get the loans at competitive rates.
Moreover, borrowers who choose to get their title loans with us can be able to access around 75% of their car's market value.1
Can I Apply For Auto Title Loans With A Bad Credit Score?
You sure can!1
Unlike other traditional loans, car title loans focus more on the collateral than the credit report of the person. Even though regular credit checks can be there, your credit score won't be the final deciding factor.1
Given that you satisfy all the requirements and show a strong ability to repay the loan, you'll be able to apply and get a car equity loan even with bad credit.
Are There Any Prepayment Penalties?
No!4
We know that most people don't want debt hanging around their heads and want to pay it off as early as they can.
That's why at 5 Star, our team has created a streamlined process where our customers can easily repay their loans in smaller installments without going through any issues.
On top of that, we don't charge any prepayment penalties and encourage consumers to pay timely installments.4 So they don't face any other sorts of penalties.4
Benefits Of Choosing 5 Star Car Title Loans In Lorain, OH
Here are some of the great benefits you'll get when opting to get by choosing 5 Star Car Title Loans as your title loan provider in Lorain. Ohio.
High Approval Ratio1
Fast and Easy Application Process1
Competitive Interest Rates1
Flexible Repayment Plans
Comprehensive Customer Service For Lorain Residents
Call Today and Get Fast Money Within 24 Hours!
Going through tough financial times is no joke and when an unexpected expense shows up the situation can worsen a lot.
So, don't wait for the disaster, call the 5-star team today and know everything about how title loans can benefit you in difficult times.