Title Loans in Massillon, 44646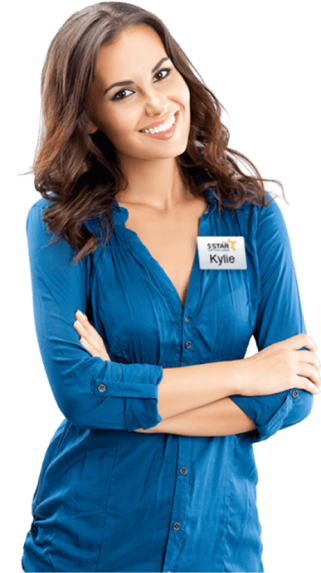 Customer Centered Service

Providing excellent customer service and a positive loan experience is 5 Star Title Loans top goal and we work tirelessly to make this happen for each and every customer.

Loans for Low Credit Score

We don't like turning away customers simply for having a bad credit score. We will work hard to get you a loan regardless of your bad credit.

Easy Application Process

We understand the urgency when getting a loan, so we offer simple options for applying. You can choose to apply either by phone or online.
Products

Car Title Loans

Payday Loans

Bad Credit Loans

Personal Loans

Online Title Loans

RV Title Loans

Process

Apply by phone or online

Complete all necessary requirements

Visit our local GPS Installation Center if needed

Get your money

Requirements

Car details

Personal details

Car title

Identification

References

Benefits

Keep driving your car

No prepayment penalties

No hidden fees

Quick funding

Personable service
Nearest Locations
5 Star Car Title Loans in Massillon, Ohio
Despite steady earnings and effective financial planning, we can sometimes face a serious cash crunch. There is no surety that we will always have financial stability. Even with such knowledge, many Americans lack emergency funding and when a crisis hits them, they turn to financial institutions for borrowing money.
But in the state of Ohio, if you need instant cash, it is better to choose car title loans. These title loans are easy and smooth loan options that can help you in getting access to extra cash in as short as one business day.2
Therefore, 5 Star Car Title Loans offers short-term loans in Massillon Ohio. Learn more about these loans here.1
What Is a Car Title Loan?
A title loan is a short-term secured loan that is given against collateral. As with every secured loan, it uses acceptable property i.e. your vehicle title. A title loan acts like a personal loan that can be used to pay your bills and cover personal expenses.1
How Do Auto Title Loans Work?
The process of title loans in Massillon, Ohio starts with the borrower approaching the lender with a qualifying vehicle and a clear title. The lender assesses the vehicle and in case, the consumer qualifies, the lender puts a lien on the title and gives the money in exchange.1
The lien stays until the loan has been completely paid off. Just after the last payment of the loan, the lender removes their name from the title.1
List Of Basic Requirements For Receiving an Auto Title Loan
In the state of Ohio, all those who try to get a title loan must comply with the basic requirements. Have a look at these if you wish to get a title loan in Missiollon:1
You must be 18 years of age or above

You must have a steady source of income

You must have a qualifying vehicle and a vehicle title in your name
What Documents Do I Need To Have To Get a Car Title Loan in Massillon?
The title loans in Massillon have a short list of all the required documents without which getting a title loan can be a next to impossible task. If you wish to get a title loan, make sure you have all these documents handy:1
Income Proof
Income documentation is necessary as it will be used to calculate the amount of the loan. You can show your bank statements, pay stubs, tax returns, etc.
Residence Proof
Ohio residency includes utility bills, credit card bills, mortgages, or rental agreements.
Government-issued ID
To give proof of identification, you can share your driver's license, passport, or other government-issued ID with a photograph.
Qualifying Vehicle Title
It is one of the primary requirements of a title loan. You must have a clear title that can be put forth as collateral.
Recent Photographs of your Vehicle
Recent photographs of your car from a different angle must show the car's VIN.
Get Online Massillon Title Loans In Three Easy And Short Steps
The complete process of getting online title loans does not consume more than 5 to 10 minutes. We try to maintain comfort and ease throughout the entire loan process for the applicants. Therefore, the process has been sliced down into three short and simple steps:1
Step One: Apply online
Apply online on our official website and you will see an online loan request form popping up, fill in your name, address, income, mobile number, and car details. Once you have completed the form, submit it.1
Or as an easier option, just make a call and one of our loan agents will complete this step for you.1
Step Two: Turn In Some Documents
The information you filled in the form will give you conditional approval, the final approval, however, will be given after the pending review of documents has been done.1
As we have said before, there are a few basic documents that need to be submitted in order to get a title loan. Once you have turned in those documents, our team will assess them and verify the information.1
Step Three: Collect Your Funds
After the complete verification, you will get the final approval. Followed by the loan approval, a loan agent will contact you to give a rough estimate of the minimum loan amount, interest rates, payment plan, etcetera.1
Although it goes without saying, we still want to remind all our customers to carefully read the loan terms and conditions before signing the form. In case of doubts or questions, contact us and our team will be more than happy to answer them.1
If you have completed all the formalities and have signed the contract, you can get your money in one business day.2 And this is how easy title loans in Massillon can be!1
How Much Cash Can I Get With Massillon Car Title Loans?
Title loans in Massillon have secured loans that use the title as collateral, hence, the amount will somewhat be affected by the value of the car. Nonetheless, there are three important factors (including car value) that determine the loan amount.1
Here is how these three factors decide the amount of your loan:
Your Ability to Repay
Your ability to repay the title loan is studied by assessing your income and the expenses against it. We will look for the monthly cost of living and any previous loan payments you make to see how much money you are left with.1
This is done to check whether you will be able to afford the loan or not. Hence, the loan amount will definitely get affected by the repaying ability.1
Your Car's Equity Value
Even to qualify for a title loan, you must have sufficient equity left in your car. The equity value of a car is the difference between the car's resale value and the amount owed on it. The higher the equity, the higher the loan amounts.1
Your Car's Market Value
The market value of the vehicle is based on its condition, manufacturing year, brand, model, colour, and cosmetic surgeries are done to the surface.1
Kindly note, that you can get a loan of up to 75 % of the