Title Loans in Newport News, 23608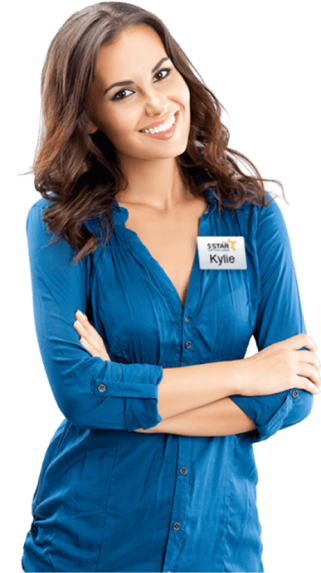 Customer Centered Service

Providing excellent customer service and a positive loan experience is 5 Star Title Loans top goal and we work tirelessly to make this happen for each and every customer.

Loans for Low Credit Score

We don't like turning away customers simply for having a bad credit score. We will work hard to get you a loan regardless of your bad credit.

Easy Application Process

We understand the urgency when getting a loan, so we offer simple options for applying. You can choose to apply either by phone or online.
Products

Car Title Loans

Payday Loans

Bad Credit Loans

Personal Loans

Online Title Loans

RV Title Loans

Process

Apply by phone or online

Complete all necessary requirements

Visit our local GPS Installation Center if needed

Get your money

Requirements

Car details

Personal details

Car title

Identification

References

Benefits

Keep driving your car

No prepayment penalties

No hidden fees

Quick funding

Personable service
Nearest Locations
5 Star Car Title Loans in Newport News, VA
Stressing over how to handle expenses when you need emergency cash but have no options but to borrow money? It can feel frustrating and challenging to go through the long approval process for taking a traditional bank loan.
Moreover, you may feel awkward asking for money from friends and family. Thus, when you need quick money, taking a title loan in Newport News, VA, can be a viable option. It allows borrowers to get a short-term loan with the car's title certificate as the collateral.
5 Star Car Title Loans provides a reliable short-term financing solution in the form of auto title loans in Newport News, VA. We are dedicated to helping out individuals who require immediate funding but can't obtain a traditional bank loan due to poor credit.
What is a Car Title Loan and How Does it Work?
Car title loans are a way to finance your short-term monetary needs by giving your car's title to lenders as collateral in exchange for providing the required funds. It is different than a personal loan from a bank as –
The loan assessment and approval procedure is fast

2

No credit checks are required

1

You only need to submit a few documents for loan approval

You can get loan approval even with a poor credit score

1
Moreover, title loans don't require vehicle submission. Thus, you don't need to part with your vehicle during the loan term and only the car title will stay in the lender's possession. So, you can use the car as you need without restrictions.
Steps to Acquire a Car Title Loan
You can get started in just a few minutes by applying for online title loans from 5 Star Car Title Loans, in 3 easy steps:
1: Fill Out The Online Application Form
You can find the online loan application form on our website. All you have to do is provide the required details. It'll only take a few minutes to complete and submit your loan request. 
2: Know Your Eligibility
You will also need to submit a few documents to determine your eligibility for a car title loan. It includes submitting your ID proof, car title, proof of income, etc. 
3: Get Approval and Receive Your Money!
If you fulfill the eligibility requirements and get approved, you can expect the money to be available in your bank account within a day in less than 24 hours.2 You can also collect it from a participating money transfer location, via money order, or as a mailed check.
Who Can Apply for Title Loans in Newport News?
Title loans can be obtained when you fulfill the minimum qualifying criteria such as the following:
Applicants need to be of 18+ years of age and have their own valid driving license as per the local state laws of Newport News, VA.

Applicants who have the sole ownership of the car with the car title and registration under their name can be considered qualified to apply for a title loan.

1

 

Applicants need to have an acceptable income source to show their eligibility to repay the loan.

4

(It's the most critical factor for determining your eligibility for title loans.)

The car title must be lien-free. If the title is partially owned by another person or has an auto loan that you are still paying off, you may not meet the eligibility criteria to apply for a title loan. 
So, if you want to know whether you qualify for a title loan or have any questions, feel free to reach out to our team at (888) 309 0994 for a consultation!
What Documents I'll Need for a Title Loan?
Most title loan lenders don't require a lot of documentation for loan processing.1 You will need to provide a copy of the following basic documents for the online title loan application:
Government-issued ID Proof
You will need to prove that you are of legal age and legally eligible to own and drive a car. Thus, your identity documents such as your driver's license, passport, or other government-issued identification would be required for documentation purposes.
Proof of Income
When it comes to car title loans, poor credit may not be much of a concern as long as you can show proof of reliable income to demonstrate the ability to repay your debt. Thus, you need to ensure to have a repayment plan in advance when applying for a short-term title loan.4 
Proof of Residence
The laws regarding getting car title loans differ in each state. Thus, you will need to provide your proof of residence which would be used to determine how much cash you can get, title loan interest rates, repayment, and formulate other loan conditions.1
Vehicle Title and Registration
The original vehicle title and registration in your name will be required when applying for a title loan in Newport News. It is the most crucial document as it will prove that you legally have 100% ownership of the vehicle without any third-party liens.
Remember, you cannot apply for the title loan if the vehicle title has a different name on the title, or if the vehicle already has another ongoing auto loan.
Pictures of the Car
For title loan amount calculation, the vehicle's value needs to be determined depending on its condition. Therefore, you need to get a vehicle inspection, However, there's no need for an in-person vehicle inspection necessarily.
At 5 Star Car Title Loans, you can upload the pictures of your car with its Vehicle Identification Number (VIN) and odometer reading for an online inspection.
What do I do if I bought a used car and the title isn't under my name?
You can't apply for a car title loan for a vehicle that isn't in your name. Thus, you need to make sure to get the title transferred to your name as soon as possible after purchasing a car. It is crucial when you are considering opting for a title loan in Newport News, VA.
As per the laws in most states, you will have at least 30 days after purchasing the car to get the title transferred to your name. You can apply for the title transfer online or visit your state's DMV to get a new car title in your name.
Documents you will need to submit for car title transfer
You will need to submit the following documents along with the ap