Title Loans in Nicholasville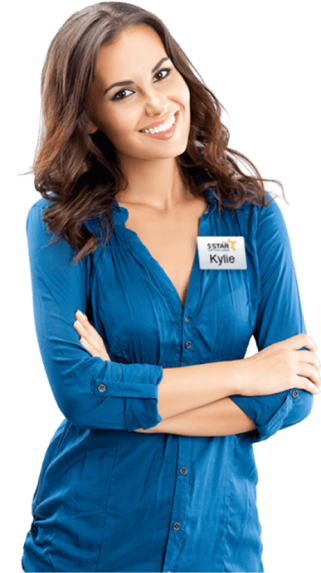 Customer Centered Service

Providing excellent customer service and a positive loan experience is 5 Star Title Loans top goal and we work tirelessly to make this happen for each and every customer.

Loans for Low Credit Score

We don't like turning away customers simply for having a bad credit score. We will work hard to get you a loan regardless of your bad credit.

Easy Application Process

We understand the urgency when getting a loan, so we offer simple options for applying. You can choose to apply either by phone or online.
Products

Car Title Loans

Payday Loans

Bad Credit Loans

Personal Loans

Online Title Loans

RV Title Loans

Process

Apply by phone or online

Complete all necessary requirements

Visit our local if needed

Get your money

Requirements

Car details

Personal details

Car title

Identification

References

Benefits

Keep driving your car

No prepayment penalties

No hidden fees

Quick funding

Personable service
5 Star Car Title Loans in Nicholasville, KY
We can all get caught up in the middle of a financial crisis at times, especially when emergency medical expenses arise. In that case, there is no time to undergo the long process of obtaining a traditional loan. So, you might benefit from car title loans in Nicholasville, KY.
Car title loans are the quickest way to get same-day funds to cope with sudden expenses.2 These loans are given by third-party lenders such as 5 Star Car Title Loans, against your vehicle's title as collateral.
We are among the leading lenders providing customized title loans amounting to up to 75% of the value of your vehicle.1 Thus, you can rely on us when you need quick and convenient cash loans in Nicholasville, Kentucky, for any emergency household purposes.
About Title Loans in Nicholasville, KY
Title Loans are a great way to manage your finances when you need fast cash without a credit check.1 These loans are ideal for handling expenses in the short run and can be paid quickly in installments.
Also known as pink slip loans, cash title loans, auto title loans, and auto equity loans, these loans don't require a lengthy loan process.2 You can apply for online title loans in Nicholasville, KY, at 5 Star Car Title Loans and receive quick funds on the same day as the loan approval.2
Thus, when you are under an extremely stressful financial crisis with no other option in sight, you may want to consider getting a car title loan. These loans only require the car title to be kept in the lender's possession, while you can keep driving your car.
It is crucial to know that if any payments are missed, lenders may execute their right to possess the vehicle. Thus, timely installments during the repayment period are a critical consideration before opting for a title loan.4
How To Apply For a Car Title Loan in Nicholasville, KY?
The application process for car title loans in Nicholasville is relatively easier than applying for a personal loan from the bank. It only requires a few documents for loan processing. The following are the 3 Steps you need to follow when applying for title loans:
1) Apply Online from the Website
At 5 Star Car Title Loans, we don't require applicants to necessarily visit our office. You can get the process started by simply visiting our website and filling out your details such as – full name, complete mobile number, vehicle information, etc.
2) Online Assessment
When applying for our online title loans, you will also need to provide a scanned copy of various documents such as your driver's license, bank statements, vehicle title, and other documents for a comprehensive online assessment.
3) Get the Final Approval
Our team quickly assesses the applications and provides the final approval in 1-2 business days to eligible borrowers.1 In addition, you can expect the money to be deposited in your bank account online within 24 hours of approval.2
How Much Cash Can You Borrow with a Car Title Loan in Nicholasville?
There is no specified minimum loan amount that you can expect from title loans. The loan amount is generally calculated based on your vehicle's current market value.
As soon as we receive electronic documents we assess the car's condition and other factors to determine the loan amount you can borrow.
Although most money lenders provide a loan for 25-50% of the car value, at 5 Star Car Title Loans you can get a loan for up to 75% of your car's market value. Thus, if your car is in good condition, you may be able to borrow a significant sum of money to fulfill your short-term needs.
What Documents Need to be Submitted When Applying for Auto Title Loans in Nicholasville?
Car Title Loan process can be accelerated if you meet the required prerequisites and submit all the relevant documents timely. Thus, you should prepare the needed documents beforehand when filling out the online title loans application form.
The following are the basic documents you should keep in handy for loan assessment:
A Valid Nicholasville Lien-free Car Title
One of the most critical documents you need to submit is your Nicholasville-based original car title certificate. It is crucial to note that the title must be lien-free, which means it should be under your ownership 100% without any third-party liens.
Nicholasville Driver's License
You also need to provide your local driver's license issued by the state government. It helps lenders ensure that you are legally allowed to drive and own a car in Nicholasville. In addition, your name on the license and car title must be the same.
Vehicle Inspection
The loan amount for auto title loans is calculated based on your car's value. Thus, a vehicle inspection is necessary when applying for title loans. At 5 Star Car Title Loans, we have made the process completely online.
Thus, you can take pictures of your car along with odometer reading and Vehicle Identification Number (VIN), upload them with your application form and know how much money you can borrow.
Proof of Income
Similar to payday loans, you need to submit sufficient employment history or bank statements as your proof of income. It is required to prove that you are capable of paying the loan back in the future.
Proof of residence in Nicholasville
You also need to provide sufficient proof of residence in the form of –
Rental Agreement

Utility bills (i.e., water bills, gas bills, electricity bills, etc.)

Or other documents as proof of residency.
Credit history
For the loan process, credit history will be required by the lenders. Most title loan lenders don't require a detailed credit check. However, the credit record is needed for documentation purposes.
If you want to apply for a car title loan in Nicholasville, apply online or give us a call at (888) 309 0994 to get started!
Can Bad Credit and Employment History Impact Your Chances of Loan Approval?
Car title loans are approved based on whether you fulfill the minimum requirements and have the ability to pay them back. However, if you don't have a perfect credit score, have low credit scores, or are jobless at the moment, you might wonder if you can qualify for a title loan.
You should know that bad credit isn't the most important factor for the approval of a title loan. Instead, it is specifically the last resort for people who have a bad credit score and cannot qualify for traditional bank loans.
Moreover, although applicants must show proof of income to get the loan, it does not need to be your employment history. It means that if you are unemployed, you can submit documents for alternative income proof.
You can submit the following documents as proof of Income:
Pay stubs

Retirement funds (i.e., pension, or annuity)

Income from a business you own

Income from your rental property (if any)

Income from inheritance or trust fund in your name

Money from social security benefits (i.e., for senior citizens, or people with disability)

Financial assistance from unemployment benefits

Money from court-ordered settlement payments from a lawsuit (if any)

Any other alternative proof of income.
Thus, as long as you have the right documents to meet the minimum credit criteria, a bad credit score or joblessness won't become an obstacle in acquiring a quick cash advance loan against your car's title.
If I Get Approved, How Soon Can I Expect to Receive the Money?
We know that you need funds to be available quickly to handle your monetary challenges. Thus, we strive to ensure you receive the funds as soon as the loan approval is given. You can expect the funds to be credited to your bank account on the same day within 24 hours at most.2
You will receive SMS statement notifications on your phone number once the funds are available to use. After that, you can freely use the funds for a wide range of expenses such as:
Paying an emergency medical fee

Financing household bills including rent, electricity, gas, water, and other utility bills.

Pay for necessary home repairs and renovations

Pay off another debt you may have such as a credit card bill payment

Get a medical procedure such as dental implants, minor surgery, etc.

Arrange funds for special events such as wedding parties, engagements, or funerals

Other personal expenses
Apply for an Instant cash loan in Nicholasville today!
Sometimes you can't wait for your next paycheck to arrive when you are in a financial bind. In that case, if you own a car with its title in your name and have a valid driver's license, borrowing money from a title loan lender such as 5 Star Car Title Loans can be viable.
We provide small amounts of loans for your immediate monetary needs even with bad credit and without any extensive credit checks.1 So don't hesitate to consult with a loan agent when you need last-minute quick funding in Nicholasville, KY. 
Give us a call at (888) 309 0994 and discuss your loan requirements now!
Advantages of Choosing 5 Star Car Title Loans
Avoid Credit Check
We are aware that when fast cash is needed, you may want to avoid the prolonged process of a credit check only to get rejected for a bank loan if your credit history