5 Star Car Title Loans Google Reviews:
5 star loans is the best company that does car title loans in california. I'm happy they were so nice to me when I called. I did everything online didn't even have to go to a store. Process is super easy I recommended them to other people too.
David R. Padilla
07:18 07 Oct 20
They had a prompt and confident answer for each question I asked. Made me feel way better about getting an auto title loan. I definitely recommend anyone else who is looking for a title loan call them.
Dan Tierney
17:17 07 Sep 20
Every year, I take a title loan from to pay for my life insurance.
Margaret Rodriguez
12:07 11 Aug 20
5 Star Car Title Loans offer the best title loans in Oxnard.
Robert Reyes
07:37 19 Mar 20
One time a few years back I needed money so urgently that I didn't know what to do so I asked my mother in law. Boy was that ever a mistake. This time when I needed quick cash I took the easy route by applying for an online title loan. Fast, easy and everything clear from the beginning.
Tammy V Amare
10:41 04 Feb 20
I live in Oxnard but only get title loans online. It's the most convenient way to get money.
Lisa Miller
22:46 28 Jan 20
Jose S Contreras
20:40 28 Aug 18
About This Location
Oxnard Insurance provides registration services for 5 Star Car Title Loans customers. The store is located at 200 N Hayes Ave, near the intersection with Cooper RD. If you live in Oxnard and in need of registration services, stop by Oxnard Insurance that works with 5 Star Car Title Loans in Oxnard. Oxnard Insurance provides our clients with unmatched customer service. 5 Star Car Title Loans does not issue loans at this location.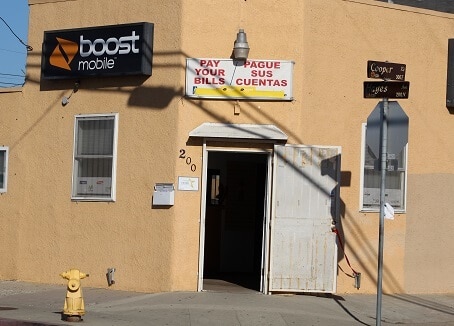 5 Star Car Title Loans in Oxnard
Getting a quick loan to pay off bills or for emergency expenses can always be a challenge, but if you own a car then you may be able to get a minimum of $2,600. Call or contact 5 Star Car Title Loans in Oxnard for details.
What Are Auto Title Loans?
Auto title loans are personal loans that are based on how much your car is worth. The value of your vehicle is then used to secure a fast loan. As the lender, 5 Star Car Title Loans in Oxnard will be added to your car title as the lien holder. Your name, however, will still be listed as the vehicle's registered owner. You will still be able to use your car and drive it as you do now while you are making the monthly payments. In this way, it is similar to driving your car while it is still being financed.
Can I Get Car Title Loans Online if I Am Still Financing the Car?
In some cases we can help you with a car title loan online that you can use to pay off your car. After it's paid off, there could still be enough leftover to use for your emergency needs or to pay other bills. At 5 Star Car Title Loans in Oxnard, we are here to help you find solutions to your financial difficulties.
Can You Transfer the Title Into My Name?
If the car title is not in your name and you want to apply for car title loans online, we can help you. We'll work with you to get your car registered so that you will receive a current registration document. Call one of our agents at 5 Star Car Title Loans in Oxnard so we can help you step by step.
Are There Any Hidden Fees in Bad Credit Loans?
Our bad credit loan details are transparent so that you know exactly what you'll be paying. There are no hidden fees involved and in fact, you can even prepay your loan without penalty. Call us at 5 Star Car Title Loans in Oxnard for more details on how bad credit loans work.
When is the First Payment of Auto Title Loans Due?
From the time that you sign the auto title loans contract, the first payment will be due 30 days later. Call us now for more information.