5 Star Car Title Loans Google Reviews:
Amazing company they truly help if you need to pay off soon they don't waste your time with hidden fees and other things. Thank you so much for everything.
Rowe Dominique
04:32 17 Jul 21
Excellent service. They made me feel welcome and made me happy to receive advance loans in cash. I could not have asked for more. The staff was awesome.
Quincy Mcdowell
15:02 04 Jun 21
The team at 5 Star Car Title Loans make you feel like you are their most important client. The personal touch and around the clock availability made our experience a good one. Highly recommended.
riya serenity
04:48 28 May 21
Thank you So much for all your help! Always so respectful and professional!
Courtney Marsh
10:01 29 Apr 21
I will never use any other company for a loan. 5Star CTL know how to get it done and they are as trustworthy and professional as they get. HIGHLY RECOMMENDED!
Hallie Rey
00:16 12 Mar 21
This is not my first time doing business with 5 Star Car Title Loans I keep coming back because they are truly the BEST in the industry!! Highly recommended company!
Karen Rubinstein
15:59 18 Jan 21
Excellent customer service. My credit is good enough for a bank loan but I prefer car title loans because of their simplicity and high amounts available. It saves my butt every time.
Martin Veilleux
06:35 14 Jan 21
What a pleasure it was to work with these people on my loan. It was fast, easy, and they were able to get me a great offer even though it wasn't exactly what I wanted. Really recommended
Been with them for over 3 years appreciate 5 star car title loans in Pacoima.
Teresa Beltz
06:19 25 Dec 20
Kudos to 5 star loans in Pacoima! Really excellent service every time I do business with them. They are patient and understanding of people's situation!
Lissette Southern
08:57 03 Nov 20
This was my first time ever doing anything like this. Hard times have come so being a single mother of 2 needing help with some cash until next pay comes was really rough. I looked for different car title loans places until I found 5 star loans. They have been GREAT so far I'm so shocked how good the service is!
Angel Noriega
07:01 22 Oct 20
Got a loan through five star earlier this month and I already finished paying off the loan. awesome company they really help if you need to pay off fast they don't waste your time with hidden fees and other things. Thank you very much.
Kenny Brown
13:22 04 Oct 20
Very thorough, great customer service! They will go to great lengths to help you get a car title loan!
Gabrielle Dyer
06:50 28 Aug 20
My house in Pacoima needed some repairs. So, I went to my trusted 5 Star Car Title Loans.
I've had a bad experience taking title loans from other loan institutions but not with this one.
Grant Donte
12:19 18 May 20
The staff in 5 Star Car Title Loans Pacoima was excellent! She was able to answer all of my questions.
Daniel Burris
04:34 17 Mar 20
A bad credit loan sounds like trouble, but it's not at all. I got a bad credit rating because of something stupid I did 10 years ago. I'm not a bad person, but the bank wouldn't give me money. I applied for money from a title loan company and it was easy.
Ollie Cresswell
20:10 14 Feb 20
I've had to apply for personal loans beforew, but it's not always as successful as my experience with 5 Star Car Title Loans. They seem to know the easiest ways to get quick cash. I really appreciated their help.
Livi E Shamiracle
12:52 03 Feb 20
I got an auto equity loan for the first time but I was a little bummed. I was sure my car was worth more than it is, so I couldn't get as much money as I wanted. Well, now I know the real value of my car.
Sally Bailey
19:44 22 Jan 20
I just found out that if I own a boat, then I can get boat title loans. What a deal! I'm always needing to buy stuff for the boat, so I just now got cash that I'm gonna use to fix it up. With whatever is left over, I'll do some repairs on the house. Those repairs have been waiting a long time until I could come up with the money. I'm really happy about this.
Martin Stanley
09:52 08 Nov 19
What I loved about working with 5 Star Car Title Loans is that there was absolutely no pressure. Unlike other offices I had been in, they wanted to know my budget and work with me according to what I could afford. I knew I could trust them for the best deal.
Virginia D. Carson
10:05 16 Jul 19
About This Location
Notorious Custom Audio & Security provides GPS installation and removal services for 5 Star Car Title Loans customers. The store is located at 11530 Glenoaks, near the intersection with Paxton ST. If you live in Pacoima and in need of installation or removal of GPS device, stop by Notorious Custom Audio & Security that works with 5 Star Car Title Loans in Pacoima. Notorious Custom Audio & Security provides our clients with unmatched customer service. 5 Star Car Title Loans does not issue loans at this location.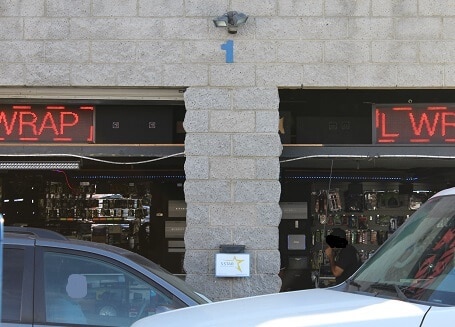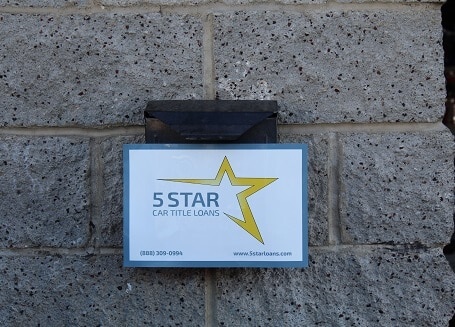 5 Star Car Title Loans in Pacoima
Getting a quick loan when you are in need of money can be difficult. This is especially true if you have a bad credit history. If you own a private car, then contact us at 5 Star Car Title Loans in Pacoima for information on fast loans.
Do I need Good Credit to Get California Title Loans?
You do not have to have a great credit history to be approved for California Title Loans. That's the beauty of car title loans! At 5 Star Car Title Loans in Pacoima, we know that people can easily run into financial difficulties from time to time, but that isn't a reason to deny access to car title loans. Car title loans are based on the value of your car, so call one of our loan agents for more information on how you can get California Title Loans.
What if My Registration is Past Due? Where is the Nearest Title Loan Location?
Even if your car registration is past due, we might be able to help you. In some instances, we can issue a current registration for you. First we'll need to confirm that you are the owner of the vehicle and then we'll be able to help you with getting the registration issues sorted out. Call us for the nearest title loan location, so we can begin working together today!
Can My Spouse Co-sign on No Credit Check Loans?
If your spouse meets our credit requirements, then it's possible that he or she can co-sign your request for no credit check loans. We will help you find the best option for you at 5 Star Car Title Loans in Pacoima. Contact us today and let's find a solution that will get you a fast loan!
Can I get Online Loans for Bad Credit if I Am Still Financing the Car?
In some cases, we are able to approve you for online loans for bad credit even if the car is still being financed. With this title loan, you can pay off your car and keep the remaining funds to use for anything you need. We have answers to this question and more at 5 Star Car Title Loans in Pacoima.
What is the Minimum Amount I Can Borrow with Auto Title Loans
At 5 Star Car Title Loans in Pacoima, our auto title loans begin at $2,600.